There's good news for all backpackers coming to Cape Town – the temperature has started rising again, which means that spring is in the air! Let's put winter behind us, shake off the last drizzles and gear up for a month of creativity, trance parties, flower walks, wine trail runs and much more. So if you're looking for travellers with whom to share these experiences, then Ashanti Backpackers, Lodge and Guesthouse in Cape Town is one of the best ways to meet like-minded people to "spring" around Cape Town with.
And here's a list of the region's best attractions and activities to keep you all this season:
Whale watching
Wedged between the mountains and sea, Hermanus is a little fishing village and a prime whale watching destination. The whales can be seen from the cliffs in the town centre as early as June and usually depart in early December. About 60 to 100 of these magnificent animals come here from Antarctica to breed and rear their young, and the cliff tops in Hermanus offer great views of the whales.

Table Mountain
Now that the weather's nice, it's time to start hiking up Table Mountain again. Several routes can be taken to get to the top of  this iconic landmark and the most famous one is the Platteklip Gorge route. However, you can also take the Pipe Track, which starts at Kloof Nek and leads you along a beautiful and relatively easy path above Camps Bay. The Pipe Track was originally a service path for maintaining pipes leading from the high reservoirs, and it also links the paths leading up to the Twelve Apostles ridge. From the Pipe Track there are several exciting routes up the mountain.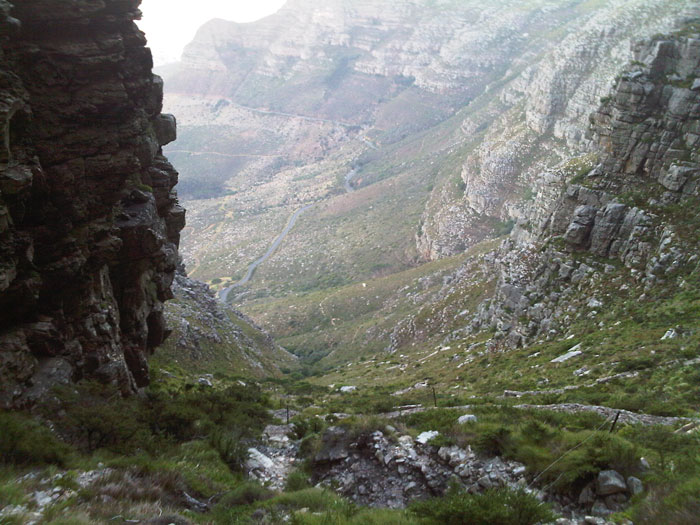 Lion's Head
The second most famous mountain in the Mother City is Lion's Head, which is best known for its stunning views of Table Bay on one side and the Atlantic shoreline on the other. This makes the hour-long walk to the top very much worth the effort. Add a little mystery to the walk by tackling it during a full moon and be rewarded with a glittering view of Cape Town by night! Due to its height, it also provides ideal wind conditions to go paragliding, hang gliding or microlighting.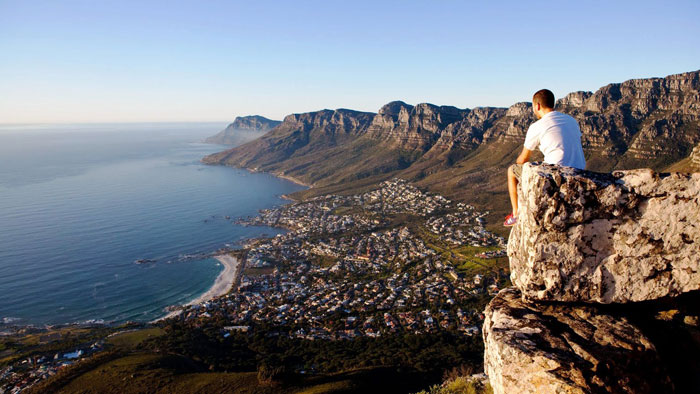 Concerts
Spring in Cape Town is also famous for its variety of outdoor concerts and festivals. One of the first to head to is the Organik Gaian Dream Trance Party, which will take place mid-October. The festival is hosted 90 kilometres outside of Cape Town is famous for its location in a big open field in the middle of a forest.
At the end of October, Flenterskloof Farm will be hosting TRANSylvania Cape Town. This festival is the first one of its kind and will take place on halloween.

And if you still haven't had your fill of trance parties, don't miss the ninth year of the Spiritual Synaesthesia Trance Party. There are plenty of facilities and a wonderful variety of food, craft and clothing stalls.
Flower walks
Naturally, spring is the best season to go on a flower tour to discover the wonders of South African nature.
Rocherpan Nature Reserve, 25km north of Velddrif on the West Coast, is teeming with birds and colourful wildflowers at this time. Vrolijkheid Nature Reserve is another striking area in the Breede River Valley, lying about 15km south of Robertson on the road to McGregor. The rocky landscape is dominated by patches of succulents, dwarf trees and shrubs, and in spring, Vrolijkheid lives up to its name – happiness – as splashes of bright orange botterblom daisies decorate the landscape.
Mzoli's Sunday braai
Mzoli's Place, situated just outside Cape Town in the township of Gugulethu, is known for its vibrant parties, diverse patronage and, of course, its meat. Kwa-Mzoli, as locals call it, is the ideal place to introduce oneself to township culture, the friendly people, big personalities, street fashion and the partying that never stops. And it is a great spot to round off a week spent at Ashanti Lodge. Sundays are usually the best days to go as there is live music – get there early as the queues usually wind around the block and parking is limited.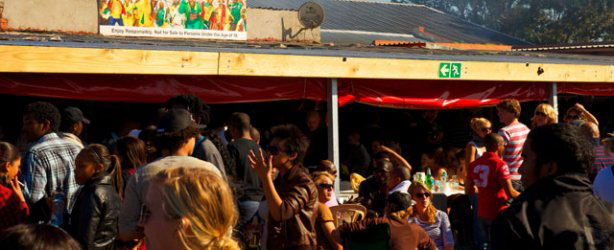 Surfing
Cape Town has an abundance of surf spots along its coast, from coves with small swells to expansive beaches with wild waves. The months of October, November and December are ideal for surfing.

Open Air Cinema
The Galileo Open Air Cinema welcomes you to a magical movie experience of cinematic delights, tantalising treats and breathtaking scenery under a canopy of stars. When the sun sets from October to April, the stars really come out… in a glittering line-up of romantic comedies, cult classics, musicals and documentaries. Every event is a unique experience with mouth-watering artisanal food and drinks on sale at the market.

Winter is finally over in Cape Town, which means a smorgasbord of spring activities that you wouldn't want to miss out on!
Subscribe to our newsletter.