Going on safari can be the most exciting and wonderful adventure of your life. So how do you ensure that you will have the best experience? Should you join up with a group, or take a private safari?
Both types of safari have their pros and cons, and we outline each of them below:
Costs
It is often thought that group safaris are cheaper than private safaris and this may be true if you are travelling alone or with one other person. But for groups of three or more, a private safari may actually work out to be the same cost as a group safari.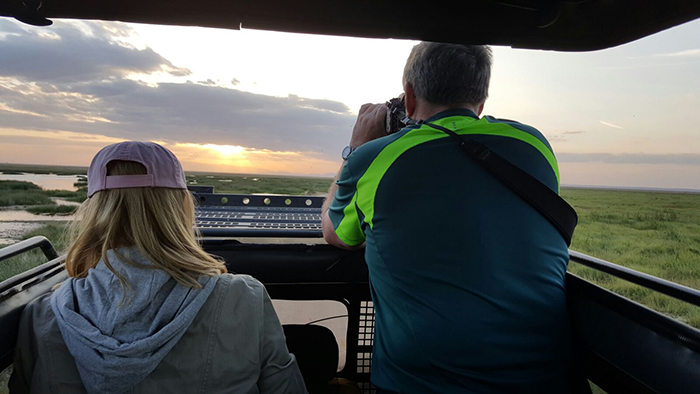 Flexibility
Group safaris normally have fixed dates of departure and there is no flexibility on this – you would have to change around your dates to fit in with the group departure date. Furthermore, when travelling on a private safari, you can choose where to stay, and what places to visit. Group safaris normally tend to be accommodated in large lodges or camps, while on a private safari, you can choose to stay in smaller, more exclusive properties.
Compromise
When travelling with a group, there will be certain compromises required. Not everyone can get a window seat if the vehicle is full, some of the guests may not be particularly interested in wildlife or birds, while others may be passionate about them, to a fault. In your private vehicle, you have the freedom to pursue your own interests, like watching zebras for an hour, looking for birds, or changing the times for your game drives to suit you. In the group, even issues like too many pit stops could end up being a bone of contention.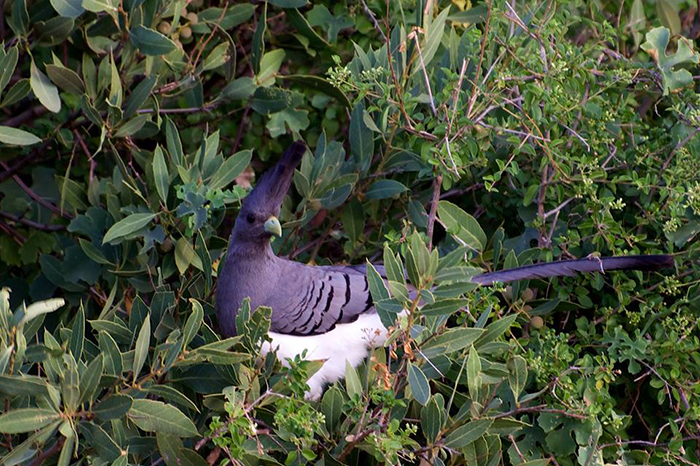 Safety in numbers
Travelling with a group can be fun if there are like minded souls who can keep you from feeling lonely on safari. Some people also feel safer travelling in a group, than on their own. You could end up making lifelong friends, and your safari experience could be enhanced by your new travel buddies. However, if there are one or two negative souls in the group, the whole experience could be ruined.
Time saved in planning
Planning a safari takes time, patience and much research – when travelling with a group, all the planning has been done for you so you don't have to invest time in planning your safari. With a private safari, even if you use a tour operator, you will have to invest time in working out the perfect itinerary for you.
Fixed itinerary and schedule
With a group safari, someone else is in charge of all the arrangements. While some people would prefer not having to stress about the arrangements, the downside to this is that your itinerary is fixed so if you suddenly had a yen to visit a certain park or monument that is just a few kilometres away from your night stop, this would not be possible.
Timings are also fixed with little or no flexibility and this could mean shorter game drives, longer hours on the road or settling for a picnic lunch when a hot lunch at the lodge is your preference. On a private safari, you get to choose where to go, how long to spend there and how to tailor your game drive experiences. You can also add on enhancements like a balloon safari or walking safari which may not be possible with a group.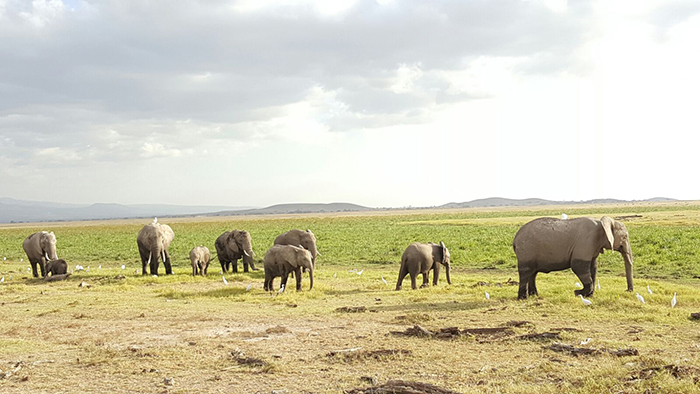 Possibility of cancellation
Finally, a group tour may be cancelled if there are not enough participants who have signed up, as most group tours need a minimum number of people for the tour to depart.
Group tour or private tour? You decide which is best for you, always bearing in mind that Wild Destinations is here to help with your private safari planning.
Subscribe to our newsletter.