Written by: Dominic Oldridge
This all happened between 7.30 and 8.30am on Sunday, 20 June 2015, while on safari with Adventure Camps, north of the Rufiji, in the Selous Game Reserve. Driving from our Selous Impala fly-camp, we saw nine dogs waking up around the den they whelped at last year.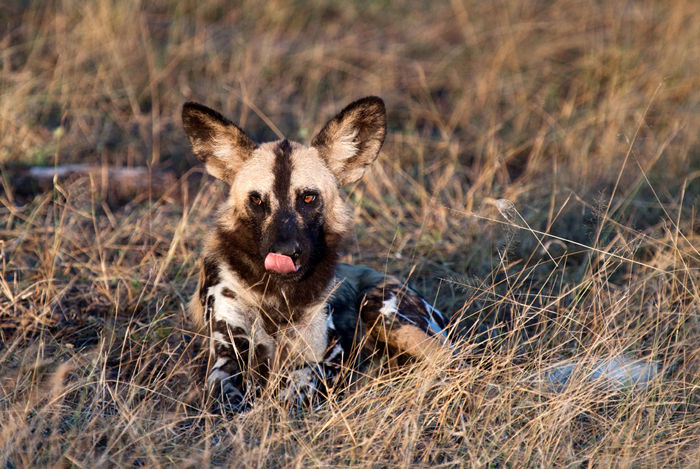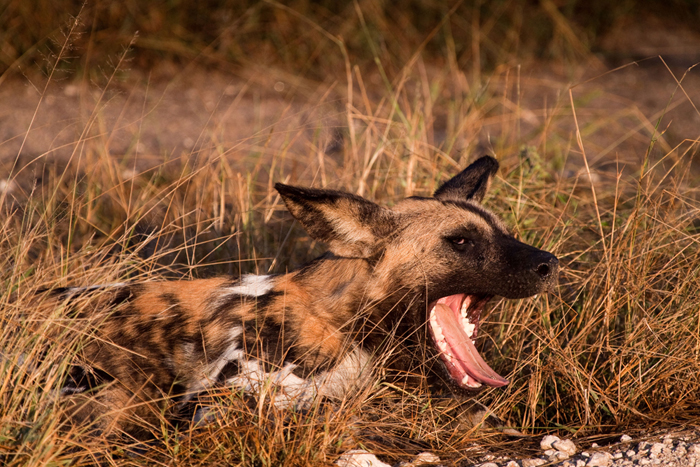 From the fuss they were making at the den entrance, and the tiny squeaks and growls coming up from the den, it was concluded that the alpha female must have had her pups during the night!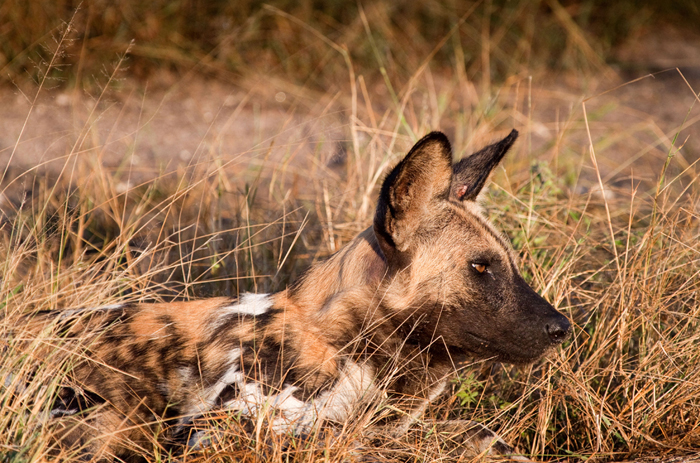 The dogs made off slowly, bonding as they woke. It was an incredible sight seeing them move off in a line abreast, a width of 200 metres, as they swept the bush at a long, loping trot, prey-seeking game.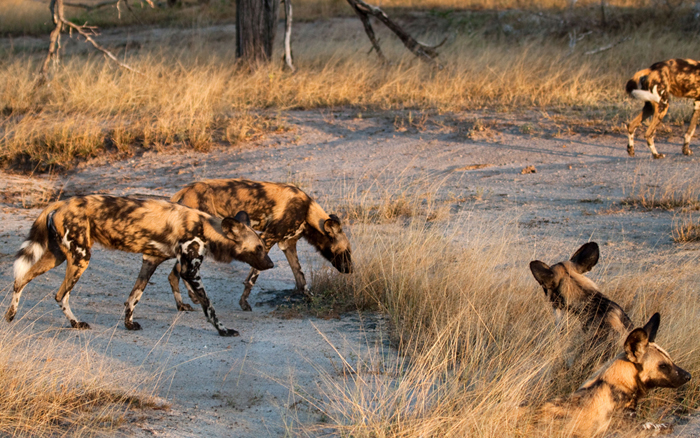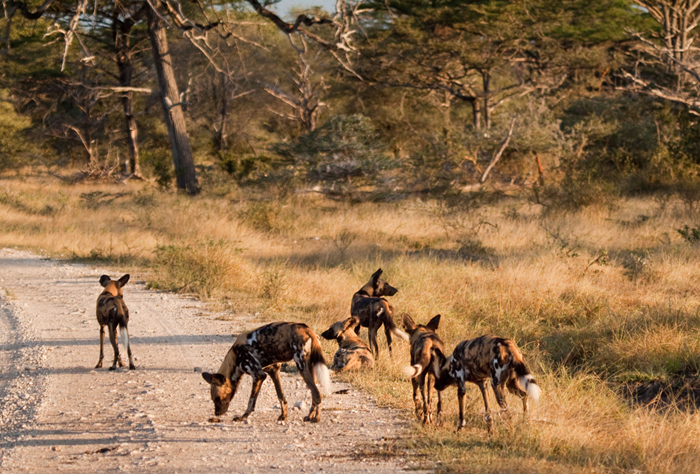 Suddenly one shot off, full speed, close to the ground with its head, back and tail all in a perfectly straight line. The dog was after an impala. Before we knew it, the kill had been made with the help from another dog from the pack.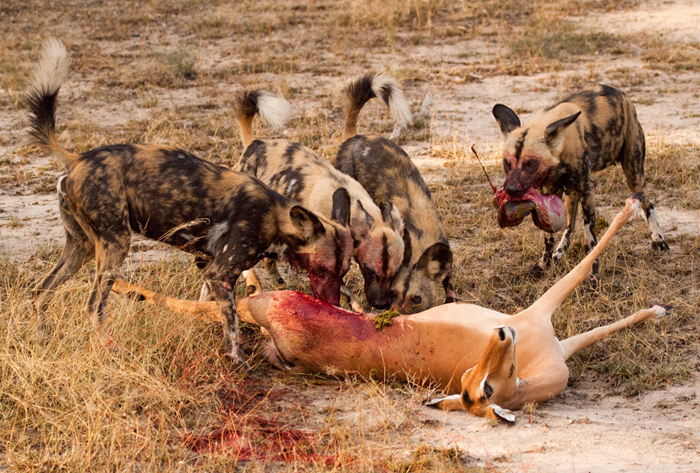 A third, then fourth dog came in for a very rapid, noisy and gorging feed. Finally, the yearlings got their turn to demolish the impala.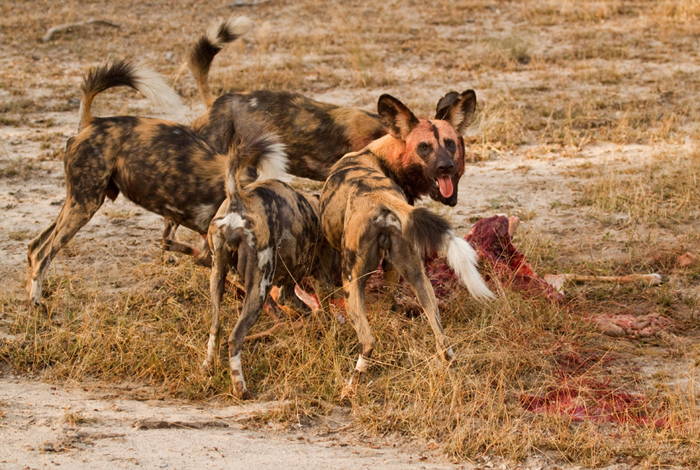 In less than 20 minutes there was only the skull and backbone left. It was all very precise, surgical and carried out at an incredibly fast pace: from waking to finishing feeding all in an hour.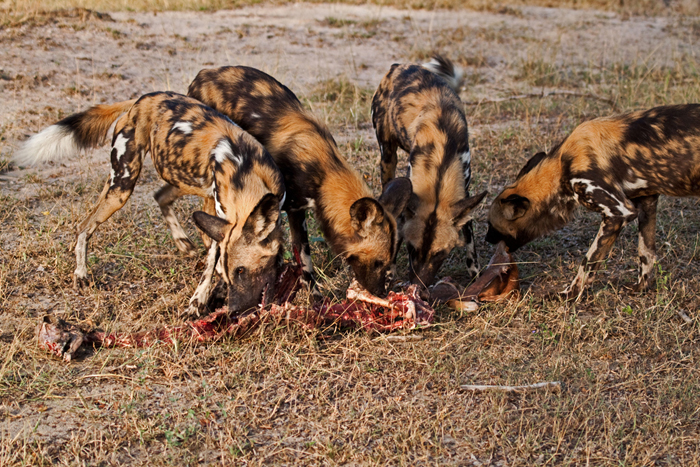 Wow, what a start to my best ever safari day!