There are very few places on earth as breathtakingly beautiful and natural as the Serengeti ecosystem. To visit this land of open plains and golden grass is always high on every traveller's bucket list.
But Tanzania has more to it than the Serengeti and the Great Migration and here at Wild Frontiers we explore why this beautiful country is fast becoming one of Africa's main tourist hotspots.
Katavi
Located in the South West of Tanzania, Katavi Nationkal Park is a true hidden gem. With the seasonal Lake Katavi and Lake Chada within its borders and massive floodplains sprawling across the landscape, it's perhaps unsurprising that the world's highest concentration of buffalo thrive here. Flying into the park is suggested and there are charters and scheduled flights operating from Dar es Salaam and Arusha.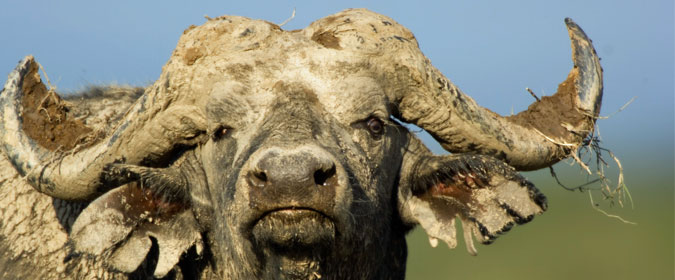 Mahale and Gombe
Looking for a spot of snorkelling? What about searching the forests for our closest living relatives? Why not do both on the spectacular Lake Tanganyika. Bordered by the Mahale Mountains on its eastern shore, Lake Tanganyika offers crystal clean water to dive for colourful fish as well as some of the best chimp trekking in Africa.
The world renowned conservationist Jane Goodall made the Gombe Stream National Park world famous, and a trip north up to Lake Tanganyika offers travellers the chance to see where she lived amongst the chimpanzees and studied their behaviour. The park is home to over 200 different species of birdlife, over 20 different primate species and many smaller forest dwelling animals.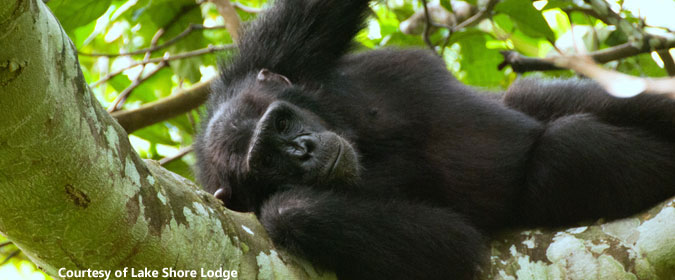 Zanzibar, Pemba and Mafia
White sand beaches and azure blue waters await you just off the coast of Tanzania. Simply hop on a short flight to Zanzibar, Pemba or Mafia and escape to a tropical paradise. Enjoy fresh seafood, vibrant town centres and luxurious accommodation on land, or get on a boat and go snorkelling, scuba diving or swimming with dolphins in the warm Indian Ocean.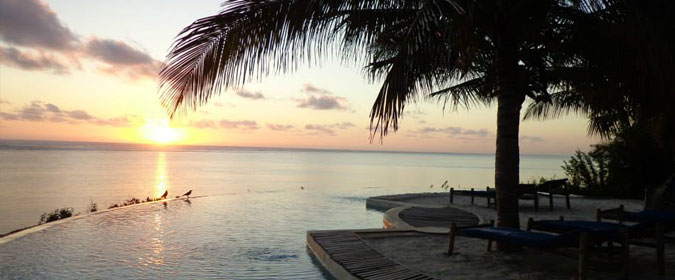 Ruaha
Ruaha National Park is the largest national park in Tanzania, famed for its biodiversity and amazing game viewing. The 20 000 square kilometre park has many different ecosystems and 571 species of birds have been identified within it. But, most famously Ruaha is home to the second largest population of lions in the world (roughly 10% of the world's lions live here) and the third largest population of wild dogs in Africa.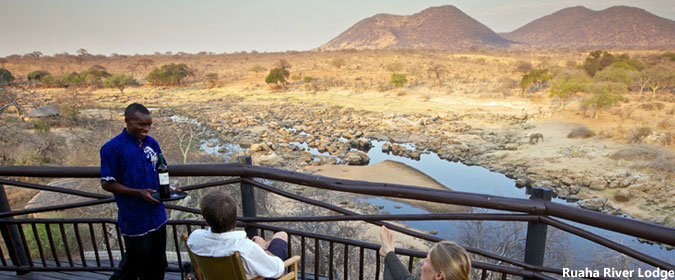 Selous
Named after the famous Frederick Courtney Selous, the Selous Game Reserve is one of the most biodiverse areas in Tanzania and home to huge numbers of savannah animals. The park is a short flight from Dar es Salaam, but can also be reached via a beautiful five hour train ride. Offering walking safaris and boat trips on the Rufiji River means you can explore Selous in more ways than just on game drives. Selous has the world's largest population of wild dogs – as well as the Big Five – and can offer game viewing that most countries cannot compete with.
Dar es Salaam
This city on the coast is sometimes used as a stop on the way to Arusha, or as a stop over point for trips to Zanzibar. But there's so much to see and do in Dar es Salaam that many travellers never experience. World class beaches, exceptional restaurants, a vibrant nightlife and a melting pot of different cultures await anyone willing to spend that extra night in one of Africa's most underrated destinations.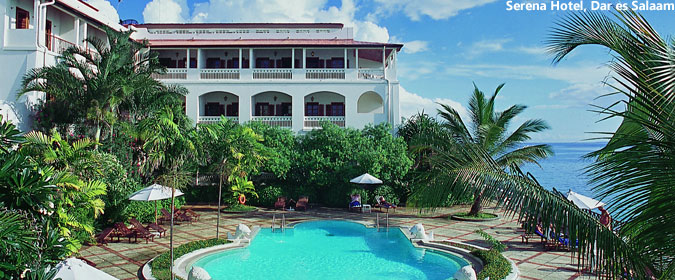 Tarangire National Park
A landscape dotted with massive termite mounds awaits any traveller who is willing to travel southeast of Arusha for roughly two hours. Tarangire is well known for its massive baobab trees and large population of elephants. Look out for wild dogs, lesser kudu and the bizarre gerenuk as you explore the granite ridges and floodplains of this diverse ecosystem.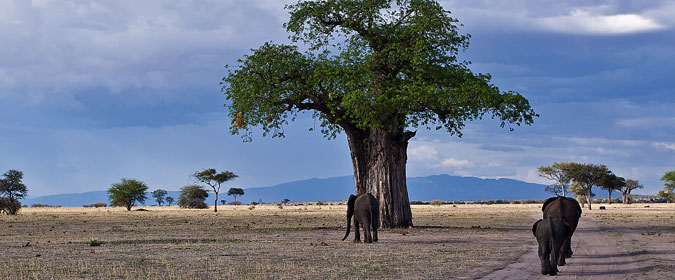 Kilimanjaro
What Tanzania list would be complete without a bit on Kilimanjaro? An extinct volcano, Kilimanjaro towers over Moshi and the northern region of Tanzania and is normally the starting point of most tourists' African safaris. Stick around for a Kilimanjaro Lager while experiencing the Moshi nightlife, the area's famous coffee plantations, the 2018 Kilimanjaro Marathon and visit Arusha National Park to see the most out of the Arusha region.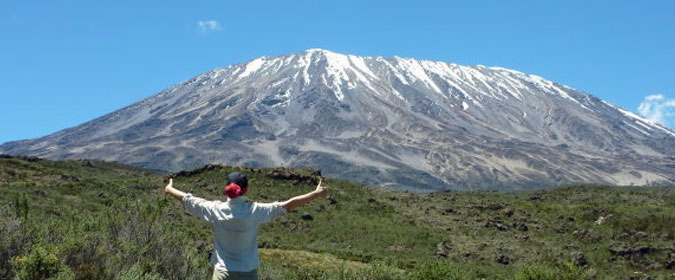 Wild Frontiers has a passion for Tanzanian travel. We offer scheduled trips to most of these destinations, but also specialise in designing the perfect privately tailored trip for you. So if you've seen anywhere on this list you simply have to visit, email us and let us design and book your trip. We also offer private guides (some of the best in Africa) to make sure you get the Wild Frontiers treatment every step of the way.