In South Luangwa the cold winter months come with dust, and by dust I mean a lot of it. Here, the dust can be extreme and you better be prepared.
When we get asked what guests should bring along on a winter safari to Track & Trail River Camp, our first answer would without a doubt be a buff. A buff is a tube of fabric that can be worn in different ways. However, in this particular case visitors would wear it like a mask, wrapped around your neck to cover your nose and mouth. Why? The dusty roads are the number one cause of 'Luangwa lung deficiency'. Don't worry, it's not a real medical condition, just a temporary dry cough caused by inhaling too much dust. Covering your face will make you feel a lot better out in the bush.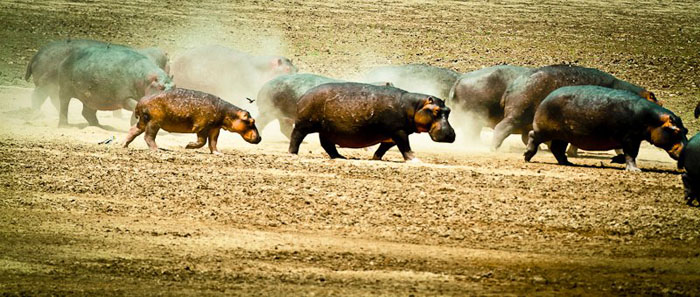 While some of Luangwa's inhabitants really love to cover themselves in the yellow dust, including the elephants, we're guessing you and your camera aren't one of them. Cameras don't like dust too much; it interferes with lenses and can even result in permanent damage. An easy solution to avoid the dust getting on your camera is to bring a pillow case along. Use it to protect your camera and only take it out of the pillow case when taking a picture. You will have quicker access than when using a camera bag and you will see the difference in the clarity of the pictures you take.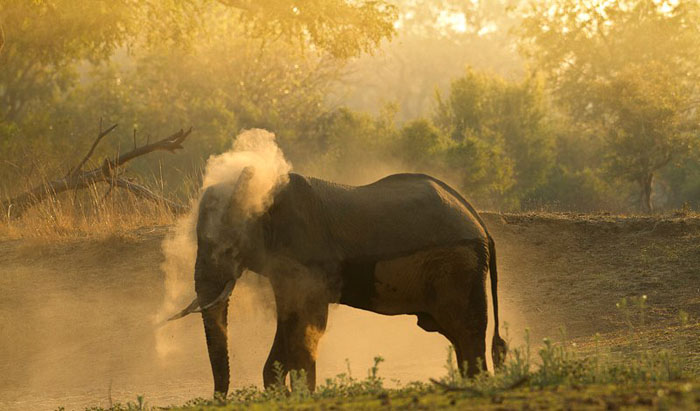 In June and July temperatures are almost always pleasant during the daytime. However, dusk until dawn is a completely different story. Safari drives usually take place early in the morning and after sunset in open 4×4 vehicles, and part of your drive can be very chilly.
Although a fleece or warm jacket are usually packed, other wintery items are often considered 'overkill' when going to Africa. But they're really not. Fingerless gloves and a beanie – items that easily fit in your luggage – can be the difference between feeling miserable or fully enjoying a game drive.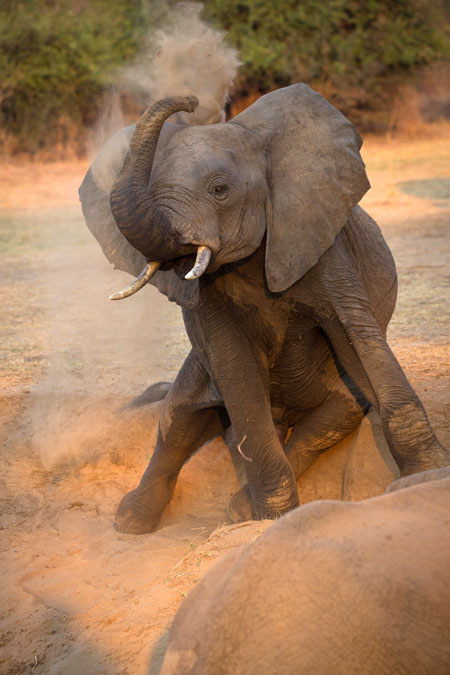 Listening to the distinctive rasping sound of the leopard, watching wild animals staring one direction as they presumably spot a predator nearby, the smell of the crisp evening air; South Luangwa in winter is one of the most beautiful places on Earth – as long as you can take the dust that comes along with it.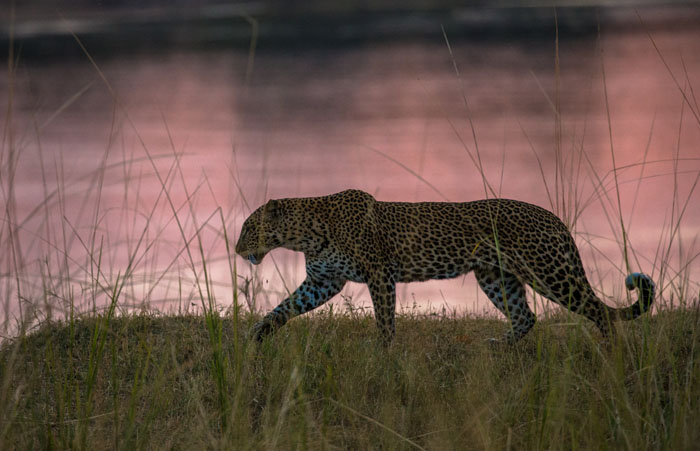 Subscribe to our newsletter.