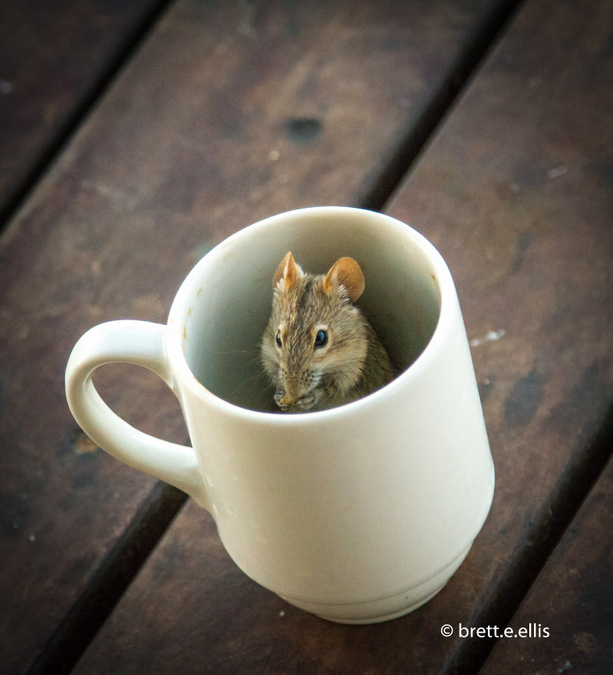 Written, and photographs, by Brett E. Ellis
Over a period of days in mid-November, 2016, at Gharagab Wilderness Camp in the Kgalagadi Transfrontier Park, South Africa, I watched a fascinating ritual being carried out from midday to late afternoon.
The resident Cape cobra would come and hunt the underground mouse burrows near the entrance to unit No. 1.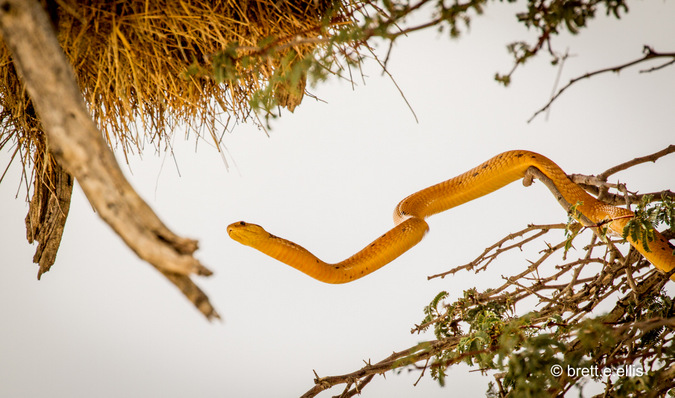 There would a great scattering of mice from their daily feeding of the namma melons in front of the chalet and, in turn, fork-tailed drongos would dive bomb the cobra, causing the sociable weavers in their communal nests to make an unholy racket.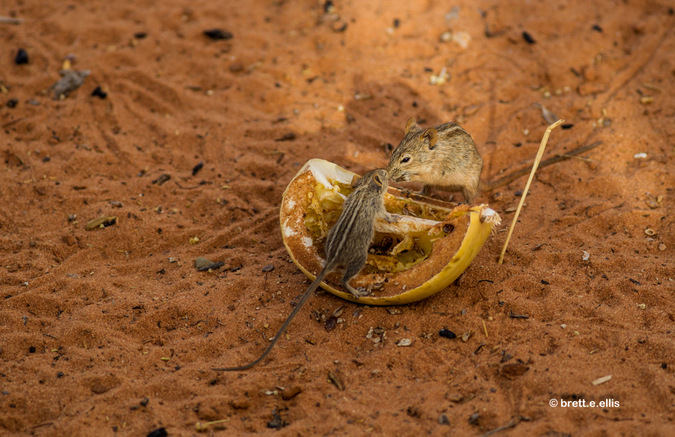 I had noticed a particular mouse that would come scurrying up the stairs to seek shelter in my chalet and he seemed very familiar with the surroundings. He was full of confidence and probed every cupboard and crate looking for a bite to eat.
He didn't have a tail so I named him 'Stompie'.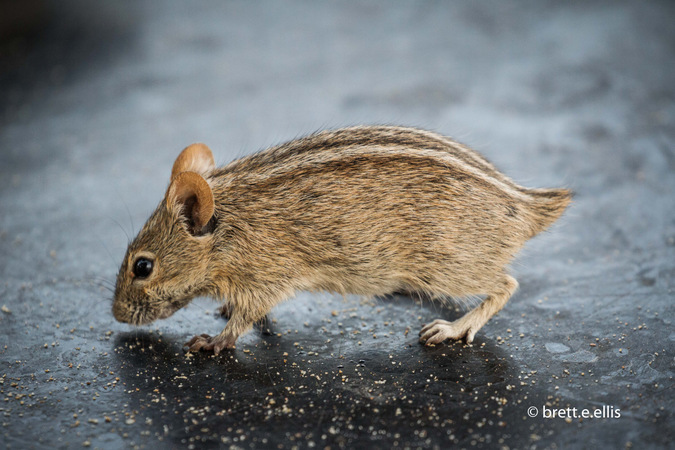 One afternoon I was having coffee on the balcony while photographing the fork-tailed drongo make a kill, which is a very rare sighting – this drongo had captured a sociable weaver which he then proceeded to eat!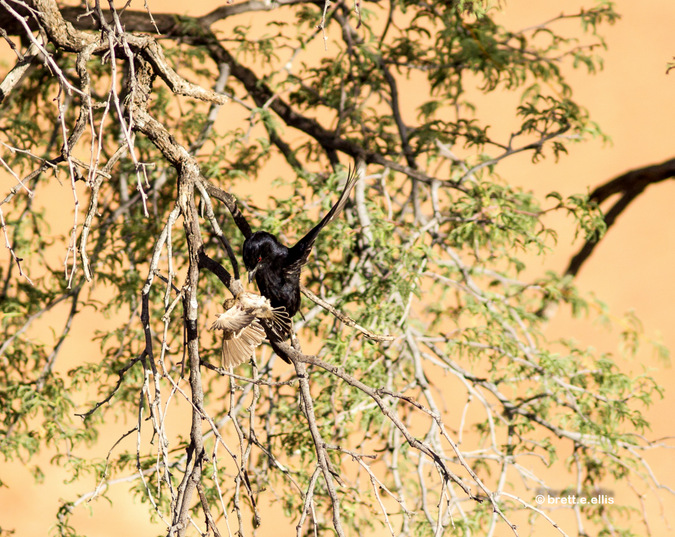 It was quite a tussle between the two birds, until the weaver succumbed.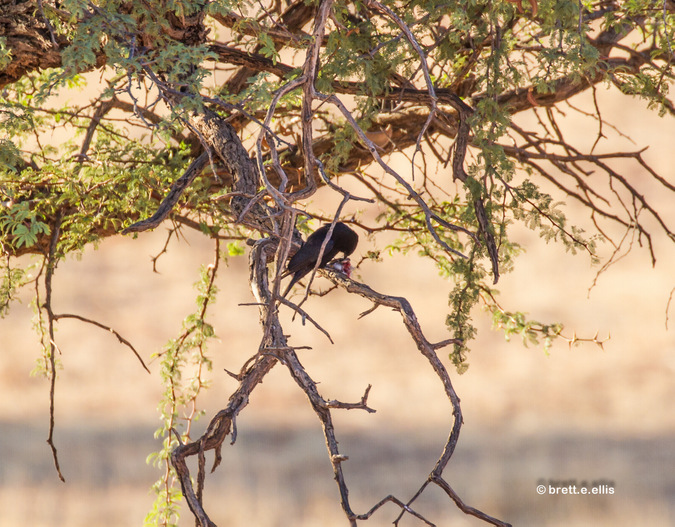 I had had a few rusks with my coffee and when I finished I put the mug on the wooden balcony floor. The cobra had made his move earlier in the day and had suddenly stuck his head out near the chalet. The mice then made their usual escape – darting off in all directions, with Stompie bolting up my stairs. He calmed down and then he noticed the mug on the floor.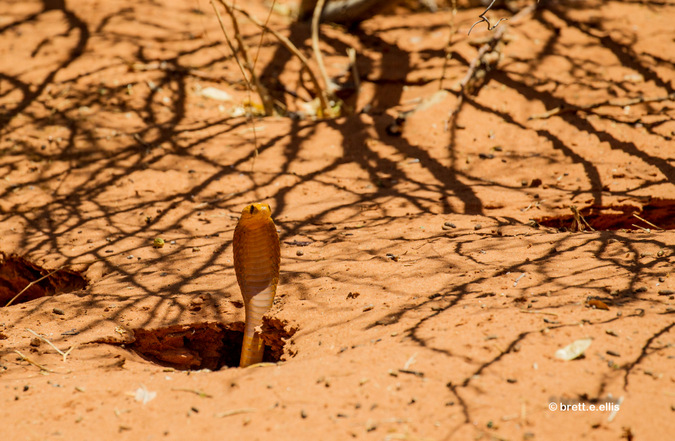 He cautiously came over to investigate and stood on his back legs sniffing the edge of the mug. A few seconds later he jumped up and over into the mug and began scratching at the leftover bits of rusk on the bottom of the mug.
He then looked up as if to say "look what I found – thank you!"