Want to enjoy the once in a lifetime experience of swimming amongst the stars? At our award-winning spa, we're delighted to be able to offer our guests the opportunity to enjoy this unique adventure – finishing their day out on safari with a dip amongst the constellations, the most stunning of African night skies mirrored in the water below in our unique star pool.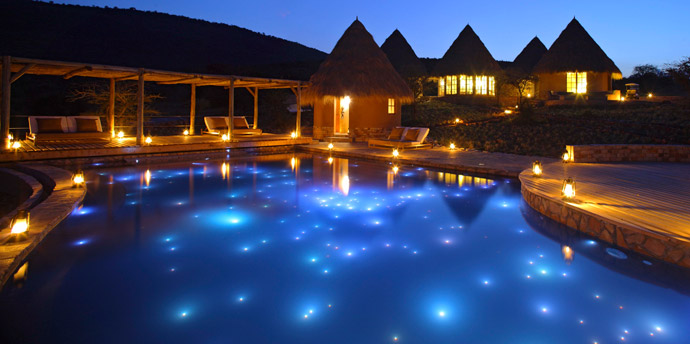 We chose Orion as the constellation in celebration of the opening of Mara Bushtops in January 2007. One of the most recognisable patterns in the night sky, at this time of year the view of Orion is at its best in the early hours of evening – the perfect time for a moonlit dip. According to Maasai belief, the seven main points symbolise seven Maasai warriors going into the bush to slaughter a goat as an act of celebration and bonding – a tradition still carried out today.
Building the star pool
Building the star pool was a painstaking process. We used a gridding system to plot each star and marked them out one by one in three different sizes.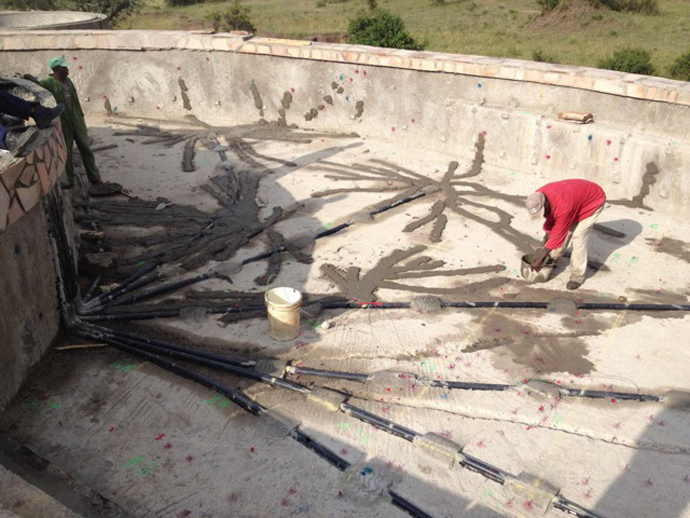 All in all, we laid more than three kilometres of cabling. After screeding was complete, each cable was cut and shaped flush with the floor of the pool. We chose a slightly dark finish to mimic the night sky and provide a fantastic contrast with the bright 'stars' we were installing.
When we were finally done, it was 9pm (we had started at 5:30am!) and as we finished, we were treated to a spectacular full moon rise and the sound of a lion roar nearby. The final results were magical – well worth all the effort!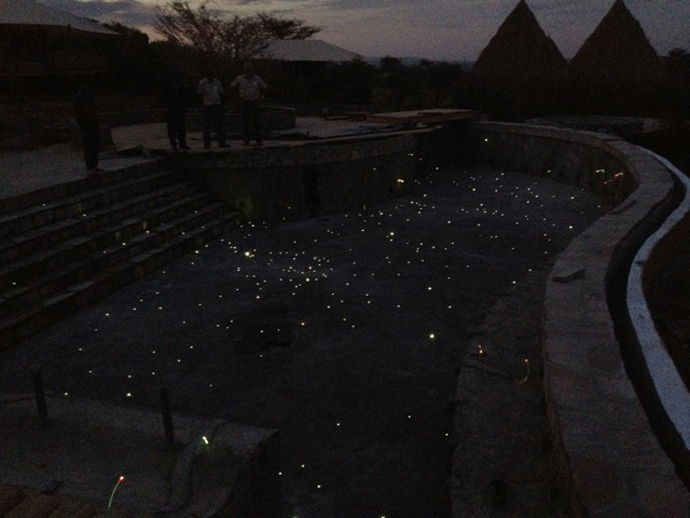 Special moments
Our star pool is a great spot for a romantic dinner or enjoying drinks with friend. The warm waters are perfect for a night swim or to do a spot of stargazing.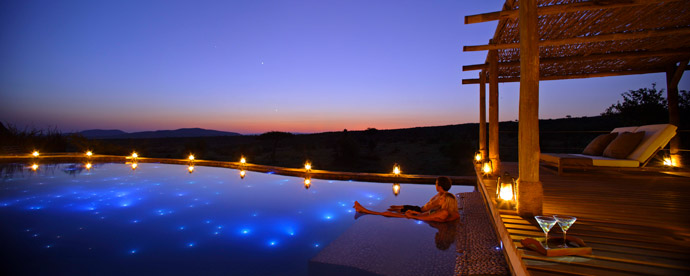 Sitting right in view of famous salt lick, which is a magnet for the game of the Maasai Mara, you might end up enjoying your swim with elephants, buffalo or a tower of giraffes just a stone's throw away.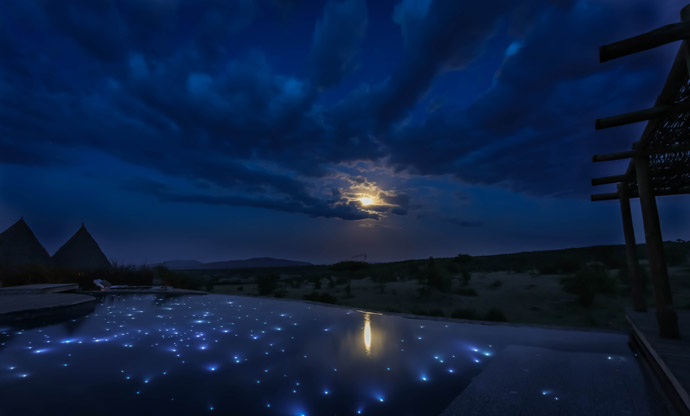 During construction, we had a pack of wild dogs kill a fully-grown impala in between the solar heaters and pool area. It was a truly unforgettable experience – and just one example of the truly unique encounters that happen every day here at Mara Bushtops.
Star pool designed and constructed by Robin Stuart (Africa Geographic Photographer of the Year 2016). View more of his work on his website or follow him on Instagram or twitter @galactic_safari.