Although we often find giraffes in groups, or journeys, seeing a giraffe on its own is also a regular occurrence here at Kwandwe in the Eastern Cape, South Africa.
One day, while out on a game drive our tracker, Siya, spotted a lone giraffe a little way off in the distance. As we approached it, we were a little surprised to find that it was a female giraffe all on her own, which is certainly a little unusual as it is normally the males that we find alone.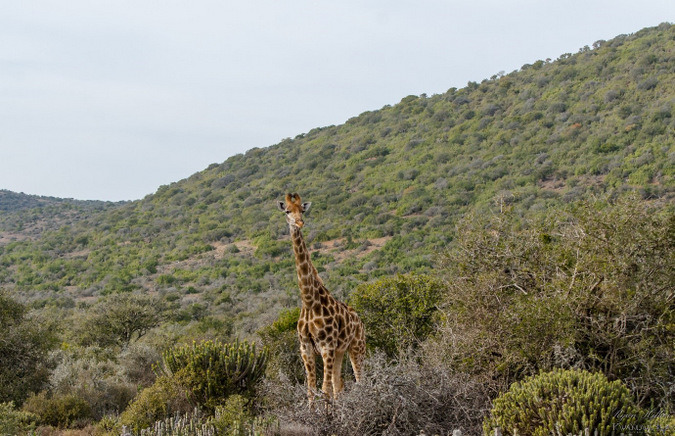 Taking a closer look through my binoculars I could see that she was a fairly young individual, and then as she turned slightly I saw a tiny amount of blood just under her tail. It was then that we caught a glimpse of movement behind the shrubs at her feet and realisation came crashing down on us!
She had just given birth! After our initial excitement at this discovery, we sat quietly and watched in absolute fascination the first few moments of this baby giraffe's life!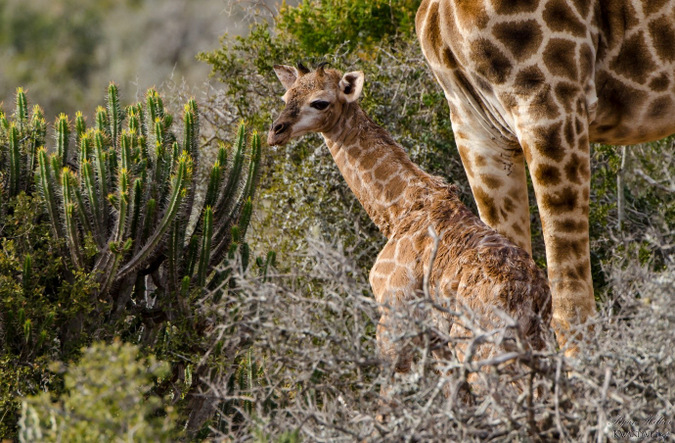 After a few mighty efforts, the newborn calf got shakily to its feet for the very first time, wobbled there for a few seconds, and would have fallen straight back down to the ground had it not been for its mother's legs.
The calf leaned against her legs like that for a while and gathered its strength. Eventually after another big effort, the calf managed to stand upright all on its own.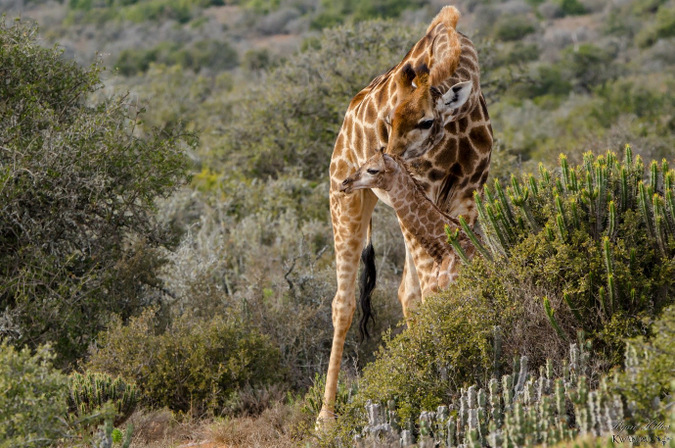 After swaying unsteadily for a short while, the little one set off on its first walk… a few shambling steps on those very long legs and then it stopped, and incredibly managed to stay upright!
Naturally, it's mother was very attentive and followed closely behind. It then began cleaning the calf as it still tried to get the hang of the whole balance thing!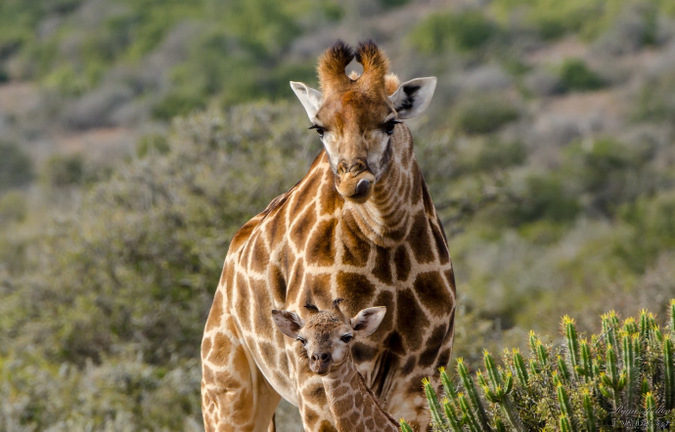 It was a very special thing to watch such tender moments as she cleaned the little calf's face and ears.
With some cleaning done, the calf decided on its next goal – mother's milk! It struggled several times to get its legs to get into position to suckle, but eventually persistence paid off and we watched it drink for the very first time!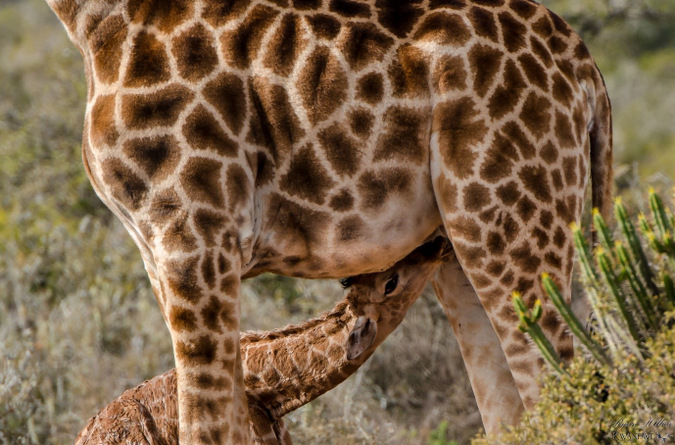 Those legs couldn't keep it up for too long though, and having suckled briefly, the calf's strength ran out and it collapsed gently to the ground at its mother's feet.
With the calf resting under the mother's watchful eye, we decided to leave them to it. We had experienced something wonderful and completely unexpected, something that will stay in my memory for a long time to come.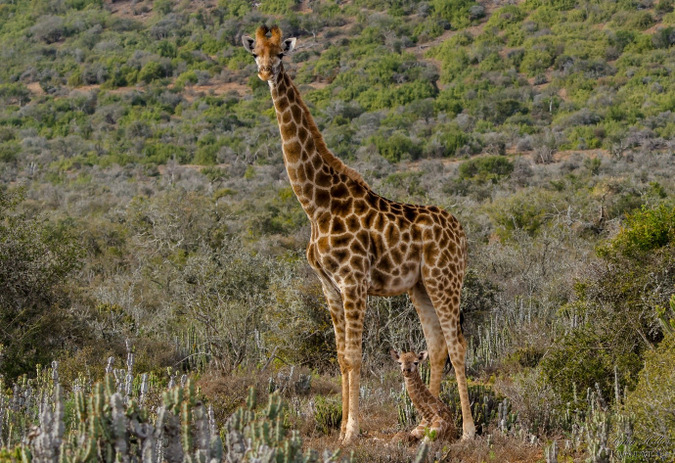 Subscribe to our newsletter.