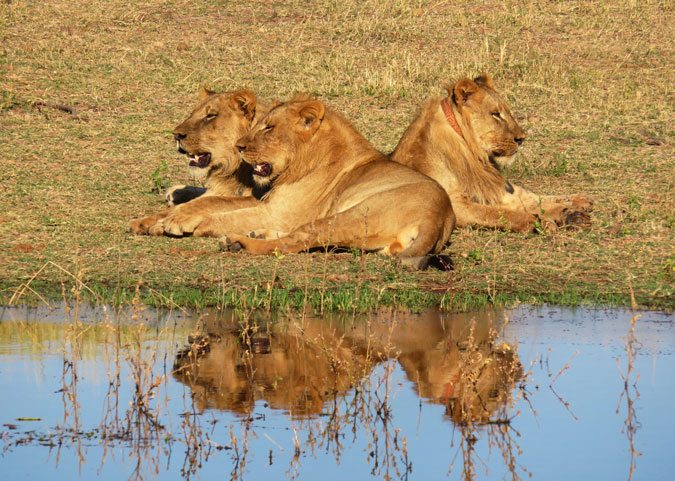 We had an incredible sighting this week at Changa Safari Camp in Matusadona National Park, Zimbabwe.
The eastern pride of Matusadona lions were found feasting upon a deceased hippo along the banks of Lake Kariba, along with some curious crocodiles keen to join in on the meal.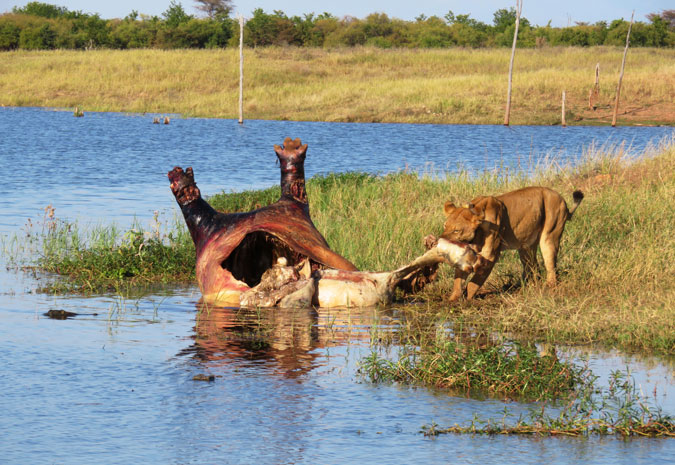 Lions are highly opportunistic hunters, meaning that they will kill when circumstances are favourable – no matter the species of animal. Though they prefer to eat anything their size or bigger.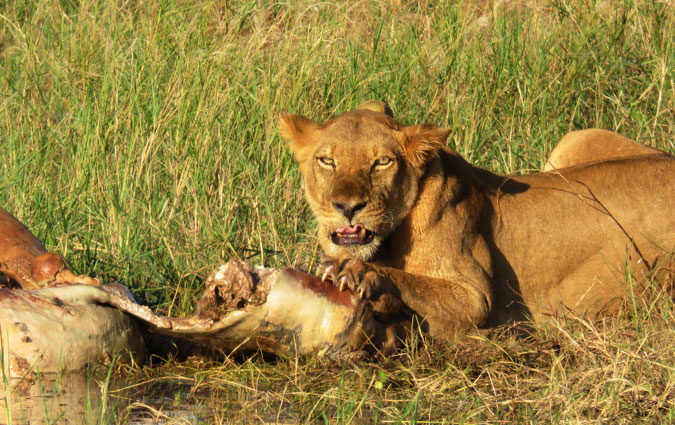 As you can see here, they are efficient scavengers and will readily eat carrion or carcasses if the opportunity arises or unable to hunt.