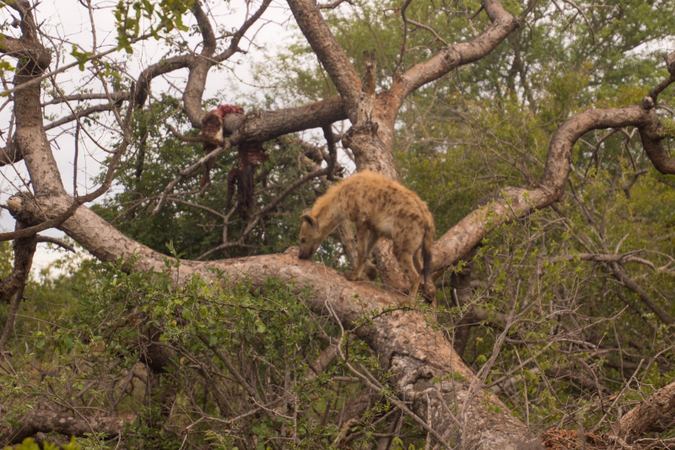 While out on a safari game drive in Senalala Safari Lodge in Klaserie, our guide, HJ, heard the distinctive alarm call of impalas. Following the source of the call he came across a leopard kill of an impala hanging in the tree. It looked somewhat fresh, but with no leopard in sight.
HJ immediately noticed a spotted hyena, who was hovering around the tree, trying to figure out a way of getting to the impala carcass. The hyena tried to reach the carcass by jumping from the ground, but it was too high! The carcass was at least 2.5 metres from the ground.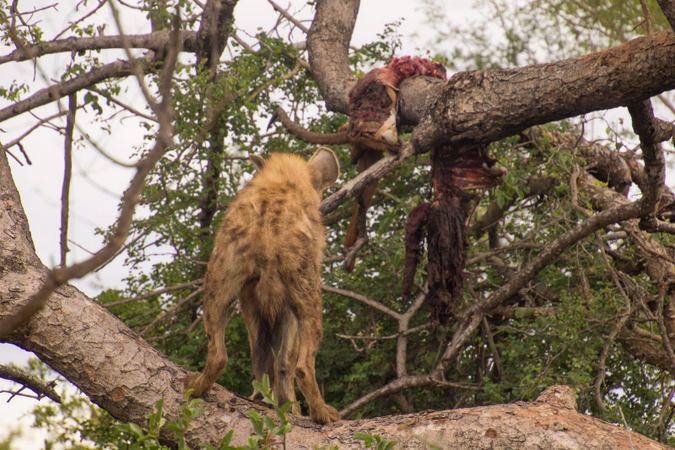 The hyena then thought to climb a fallen marula tree, and almost managed to reach it, but unfortunately it was still too far away.
He then tried jumping from the branch towards the carcass, but once again, too far away. It was only the following morning – after the leopard had returned during the night and moved the carcass – that the hyena was able to reach the carcass and finally managed to enjoy the meal that he had worked so hard for.