In recent years, gorilla tours have become the house hold name of Rwanda's tourism. Many people are taking up excursions to watch these gorillas. However these gorillas are not easily found, and they're normally found in the forested ranges of the Virungas.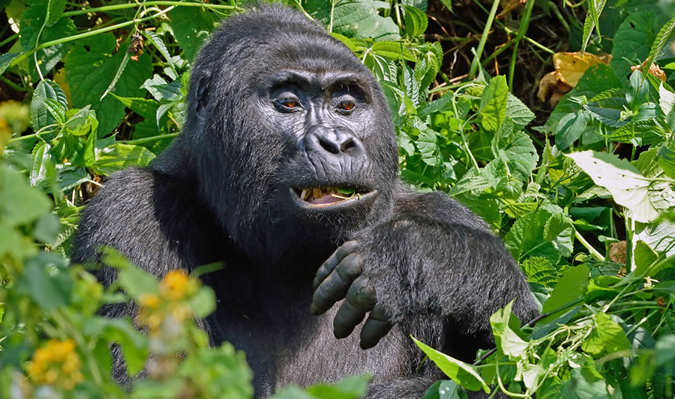 There are several routes that have been demarcated through the jungles and your gorilla-trekking guides will lead you to ensure a successful gorilla trekking experience. These routes are also there for conservation reasons and to better preserve the gorillas and the parks they inhabit. Other guidelines have been put up to encourage this preservation, children are not allowed to track the gorillas; only people above the age of 15 years old are permitted to take part in gorilla trekking. This is because younger children are prone to noise that may be a disruption to the gorillas and other animals that could become violent or run away from the sound.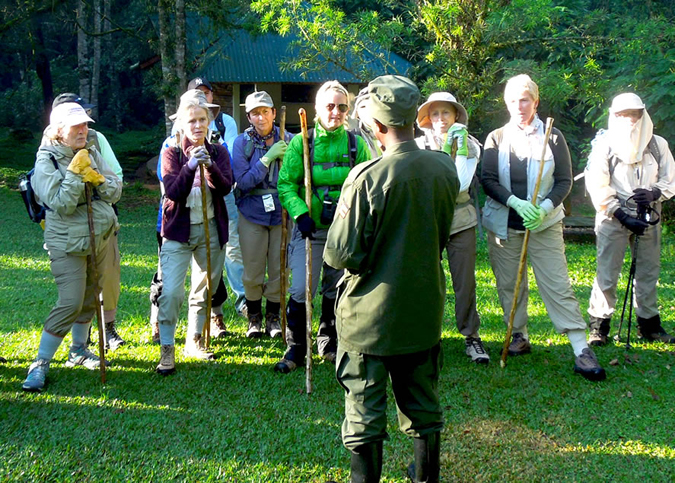 The distance between the gorillas and the trackers has been reserved to at least 7 meters. Flash photography is also not allowed. The distance reservation is put in place for many reasons, but above all it protects humans and gorillas from contracting diseases which are easily transferred as gorillas share 98% of the same DNA as humans.
Gorilla tracking is a safe experience, gorillas are gentle and intelligent animals who wouldn't cause harm to human being if not disturbed. Gorillas are also herbivores, they feed on leaves and greens.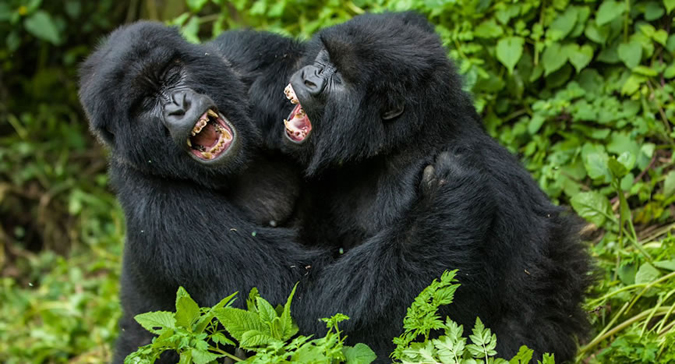 The trekking is made easier as there are porters who help tourists carry their belongings. The porters come in handy after a long day of Gorilla trekking and hiking through mountainous jungle to find the gorillas.
If you're worried about medical issues, there is a first aid procedure that is undertaken if any one of the trackers suffers an injury.
Getting there is accessible as the roads that lead to the Virunga regions are well constructed and have ample security, this results in fewer road accidents and high way robberies for the tourists heading to the Volcanoes National Park.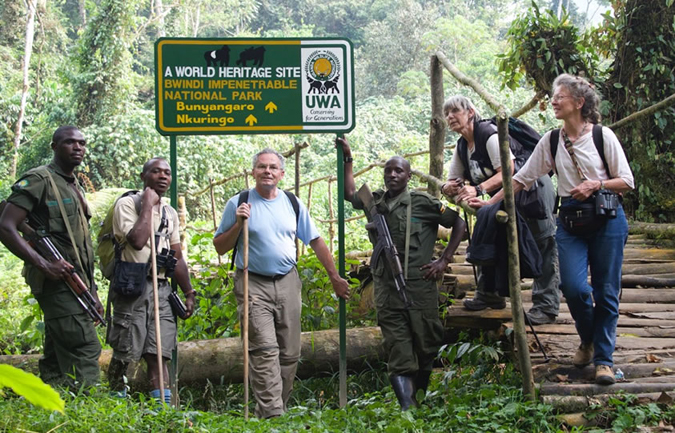 The communities around the Virunga ranges are peaceful and have a good relationship with the tourists that visit their part of the world. This is because tourism in the area has made a significant change to their livelihood. Everyone is welcome at the park without hostility and your gorilla tour will be safe and hassle free provided you book with a credible tour operator that is capable of taking care of things like car hire, hotel stays, and gorilla permits.
Subscribe to our newsletter.