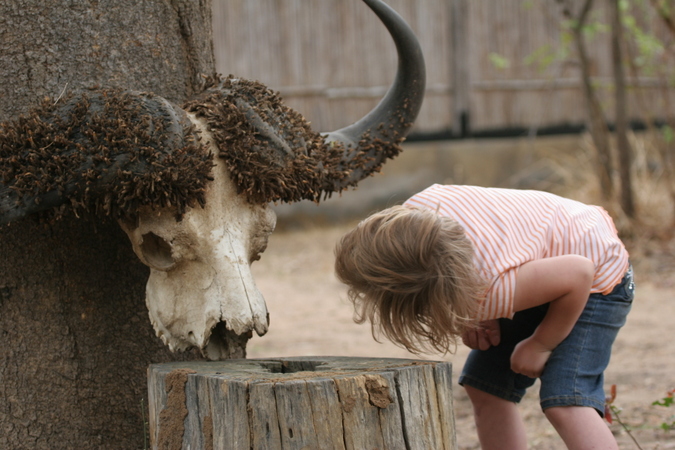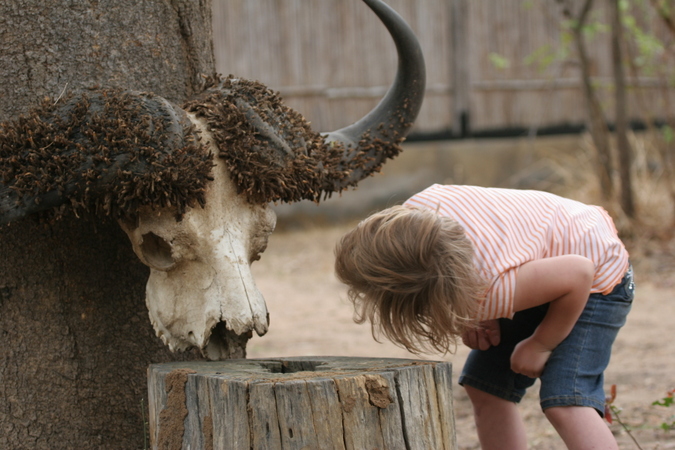 Travelling with kids on a safari in Africa may seem like a daunting task. They can get bored very easily, especially on long road trips, and keeping their attention and interest piqued about wildlife can become a tedious, exhausting and stressful task. However, with proper planning and armed with the knowledge of what your kids enjoy, you can make a safari quite an enjoyable and memorable experience for the whole family.
Below we have provided a some useful tips to consider when taking your kids on safari:
• Have a bag packed full of entertainment for the kids for those flights and long drives. Colouring-in books, small games, books, and puzzles are some items you can include, as well as electronic devices such as cellphones (consider getting educational wildlife-related apps), iPads and mini DVD players – remember to have those fully charged and pack extra battery devices just in case. Don't forget to pack headphones for each member of the family. Of course once on safari you want to keep the kids away from electronic devices, and enjoying the outdoor experience.
• When looking for accommodation options, go for family tents or rooms that can accommodate the whole family. This way you can keep an eye on the little ones.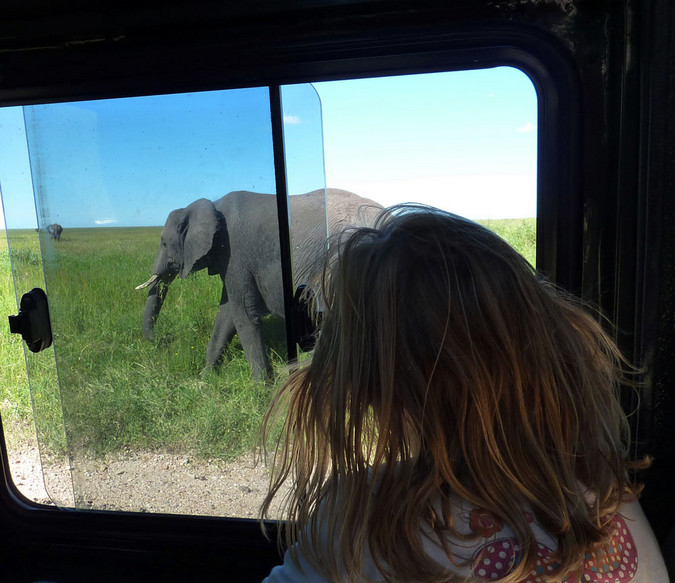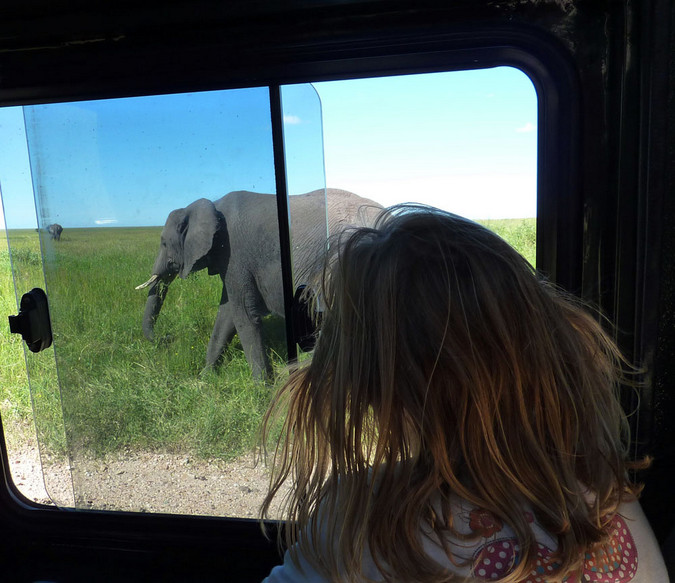 • If you can afford it, opt for a private vehicle for your game drives. Sharing a vehicle with other guests may cause some stress as your kids may lose their patience and could start disturbing others, especially if the vehicle is stopping at every single sighting for a long period as photographers try to get the perfect shot. With a private guide and vehicle you can make the game drive as long or short as you wish, depending on your kids' mood and interest in various wildlife. Some camps actually require you to book a private vehicle if travelling with kids, so make sure to enquire about this when booking the accommodation. Be very sensitive about others when travelling with your kids, but never apologise for taking your kids with you on safari – this is the best thing you can do for them!
• On the point of kids losing their patience, you should talk to them about what they should expect to see on a game drive, and how they will probably need to be patient in waiting to see the various wildlife – perhaps even turn it into a game to see who spots the animals first. Choosing a safari in an area that has an abundance of general game, where there will most likely be action around every corner, is something to consider.
• If animal sightings are few and far between, direct their attention to the other wonders of the bush – unusual insects, spider webs, bird life, interesting trees, termite mounds, identifying the tracks on the ground, etc.
• Speak to your kids about dangerous animal sightings, and how for their own safety that they need to be quiet, stay seated and keep their limbs inside the vehicle. Be prepared for any extreme sightings, such as a kill, as this may frighten the little ones.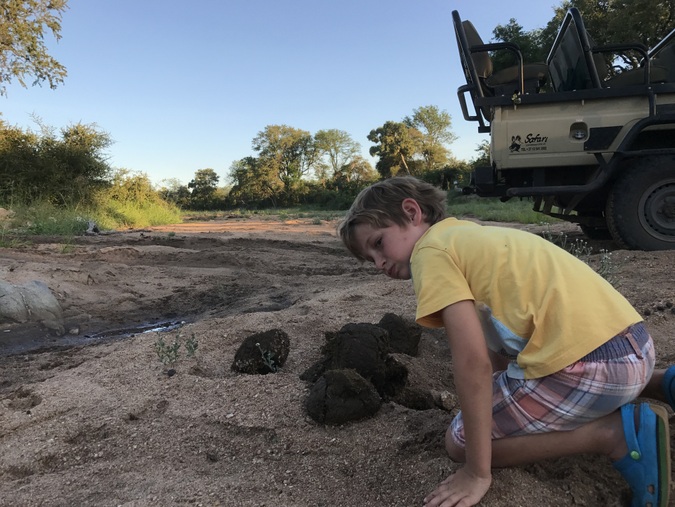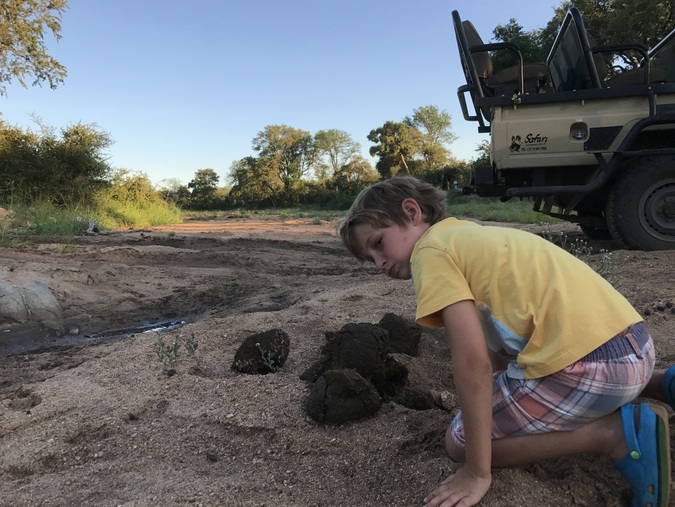 • Consider staying at camps and lodges that offer a variety of experiences, such as kid-friendly walking excursions into the bush, boat rides, hot-air balloons, horse riding, and quad biking.
• Choose a truly child-friendly safari lodge or camp. Ask the lodge about specialist guides for kids, ask them if they give families free private vehicles and ask about specific activities offered in the 'kids club'. Often a lodge will have two or three smaller lodges associated with the parent property and it's quite common for one of those to be specifically aimed at kids, so be sure to check.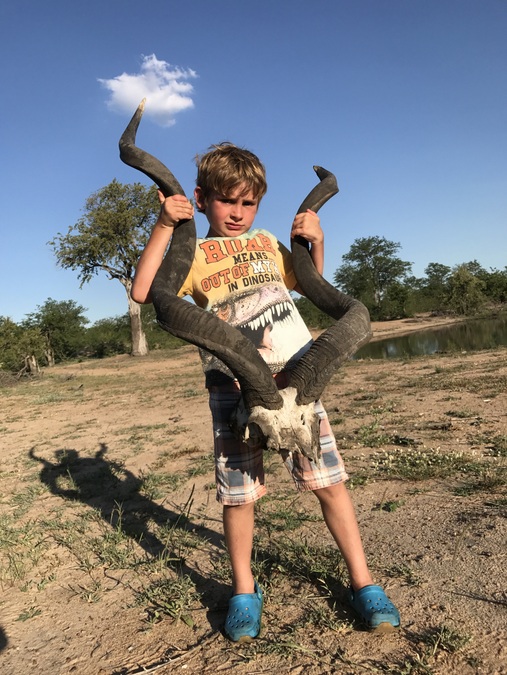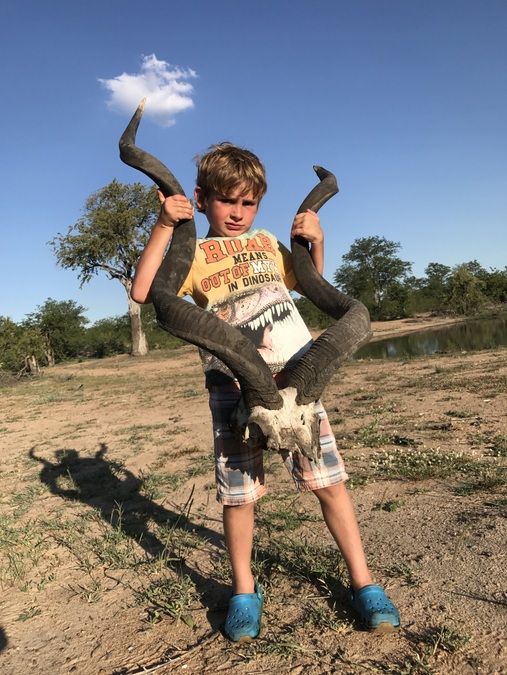 • Don't forget about the downtime. With the normal routine out the window, and early morning and late evening game drives, your kids will probably either find themselves exhausted and will rest during the midday siesta time, or will be in need of some stimulating action. Have a look to see if the camp or lodge offers activities or facilities – such as active play areas, walking trails, rivers to wallow in, trees to climb, a kids zone – that will keep the kids amused while you take some time out to relax during the siesta period.
Camps or lodges that are fenced-in and protected from the wildlife will allow more freedom for your kids to roam about, whereas those open to the bush will restrict their movements to the living areas and bedrooms.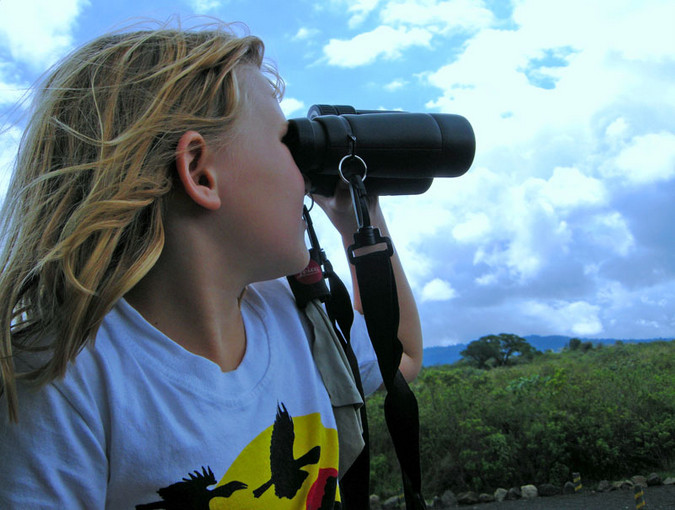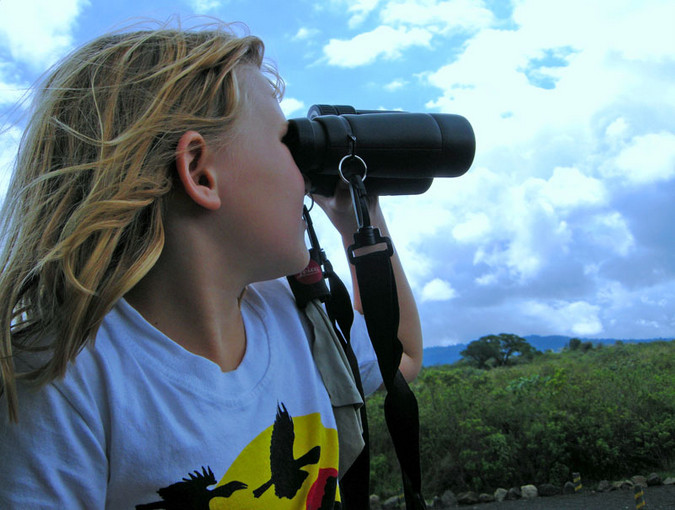 • If possible, provide your kids with their own cameras (disposable is a good choice) as it will help them create their own memories and keep them engaged with what's going on around them.
• Give them the bird book and a pair of binoculars to identify the bird species spotted. A checklist to tick off the animals spotted is always fun, or ask the little ones to draw the animals they see. One of the things that can help to keep older kids interested is to sit them up front next to the ranger and asking them to be the "tracker"!
• Remember that wild animals can be dangerous – especially for kids. Be sure to ask for advice about how to behave when in wild areas, and read 10 Points About Wild Animals.
Read more about kids on safari, along with other informative tips in our story Namibia – On safari with my kid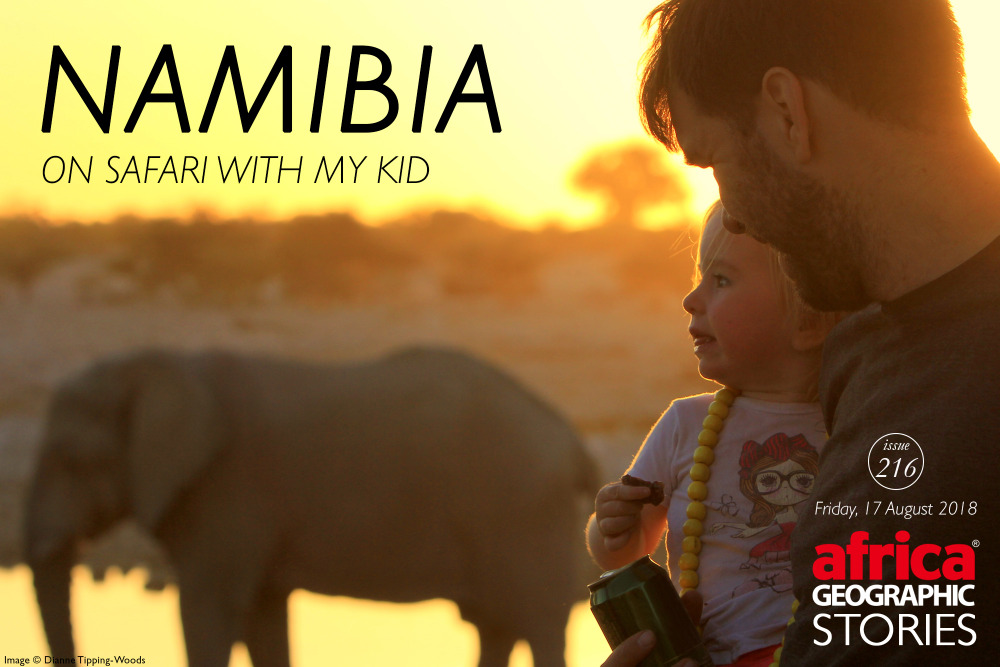 TRAVEL WITH AFRICA GEOGRAPHIC
Travel in Africa is about knowing when and where to go, and with whom. A few weeks too early / late and a few kilometres off course and you could miss the greatest show on Earth. And wouldn't that be a pity? Contact an Africa Geographic safari consultant to plan your dream vacation.
FLY WITH AIRLINK
The Africa Geographic team flies with Airlink, who offer multi-destination flight options across southern Africa and a convenient Lodge Link program, direct to popular lodges in the greater Kruger National Park and beyond.