Rwanda is drawing thousands of travellers every year to its famous gorilla trekking safaris. The Rwanda Tourism Board has been hard at work heading up developments in the travel sector in recent years, ensuring that money made from visitors is used to help the communities surrounding the main tourism destinations, such as the well known Volcanoes National Park. 
This development has resulted in the creation of the "Kwita Izina ceremony" – a celebration that involves giving names to the park's newborn gorillas. While 'names' are usually reserved for humans and our domestic pets, Rwandans have extended this to their gorilla population. As our affiliated relatives, sharing over 98% of their genetic DNA with us and having been observed to exhibit behaviours similar to man, such as the learning copycat behaviour of their infants, collective and delegative role execution and protection by the silver back watching over its family, they are more like us than we realise.
Mountain gorilla's are shy, peaceful, intelligent, tolerant and reserved. This said, the male silverback can be aggressive when it feels its family members might be in danger, which is why travellers on a gorilla tracking safari are taught about the procedures necessary to avoid such encounters.
Every year the baby gorilla naming ceremony attracts a host of both tourists and locals. This year, the Rwanda Development Board announced that the Kwita Izina celebration will take place on 2nd September, inside the Volcanoes National Park in Masanze district.
This is the 12th Kwita Nzina ceremony and is set to welcome close to 20,000 safari travellers and conservationists from around the world. The event's theme will be "united in driving growth through conservation". Names attributed to the gorillas will play a significant role in the on-going programme of monitoring each individual gorilla in their families and habitat.
The event started in 2005 and pays homage to the centuries old Rwandan tradition around the naming of a baby. This year will witness the naming of 19 baby gorillas, compared to 24 named last year.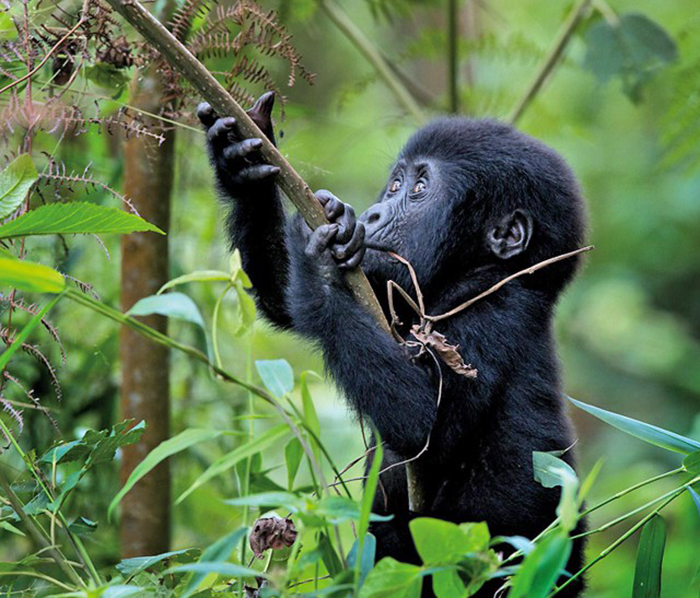 2016's Cultural Tourism Week organised by Red Rock Intercultural Exchange Centre in Masanze is scheduled for 26th August – 2nd September and coincides with the Kwita Izina event to broaden the exposure and variety of activities to travellers.
A trip to Rwanda is not complete without a visit to the Volcanoes National Park, famous for its gorilla tracking and golden monkey treks. The volcano hikes, Lake Bulera and Dian Fossey tomb are a bonus for all gorilla trackers around the park. And for those in love with the country's culture, Iby'Iwacu Cultural Village has it all.
With the 10 habituated gorilla families building new nests every night, the trek requires a little strength and fitness as it is hard to estimate how long will be spent searching for the gorillas. However, Rwanda offers various other travel attractions, such as primate treks (chimpanzee, golden and colobus monkeys and others) in Nyungwe Forest park, wildlife game drives to see the Big Five in Akagera National Park, as well as popular birding safaris, with over 500 bird species available in the swamp and rainforest regions.
Experience the beautiful Kwita Izina ceremony for yourself and uncover the rest that Rwanda has to offer with Walmark Africa Safaris.