Victoria Falls is not called the adrenaline capital of Africa for nothing, and the recent Victoria Falls Marathon saw the charming town spring to life as athletes from as far afield as America, Poland and China flocked to Zimbabwe for the 12th annual installment of this iconic African race.
The race is both scenic and wild, as the full and half marathon route crosses the Victoria Falls bridge spanning the breathtaking gorge between Zimbabwe and Zambia, before looping back into the National Park. Whilst for the serious athletes it was all business, many excited runners stopped for a selfie with the dramatic "Smoke that Thunders".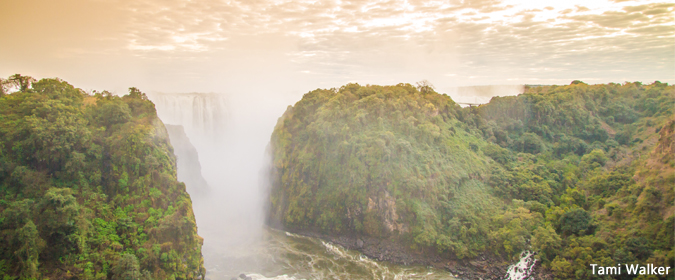 Festive watering holes pulsated to the beat of African drums, whilst icy showers and refreshing drinks and fruit boosted the runners to the finish line as the sweltering African sun baked down on them. For some, the race was really wild as elephant and smaller game came out to see what all the commotion was about!
The 7.5km fun run attracted around 1000 participants of all ages, as many local families took to the streets for a fun day out. Wild Frontiers' guests wound down after a long day with ice-cold drinks and delicious snacks aboard the luxury Zambezi Explorer, cruising the tranquil waters of the Zambezi River as a magnificent sun sank beyond the spray of the mighty falls.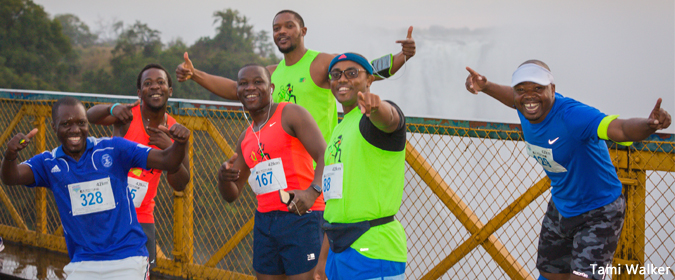 For those whose long day on their feet had not yet got the better of them, the after party at local bar and restaurant, The Three Monkeys, was the place to be. Other favoured watering holes from which to enjoy a spectacular sunrise/sunset include Lookout Café, overlooking Batoka Gorge, and Victoria Falls Safari Lodge with its view out over a busy waterhole.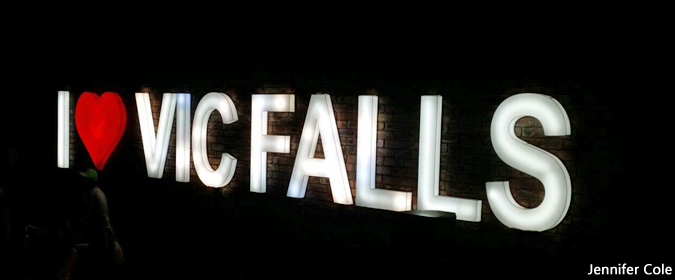 The thing about this marathon is that it's not just the race that is fun and festive. The tiny town of Vic Falls is jam packed with countless things to do. Adventure enthusiasts will delight in hurling themselves 111m off the bridge into the gaping gorge below, whilst the gorge swing, flying fox, zipline and a canopy tour are just as fun.
The Zambezi River is world renowned for its pumping white water rafting experience, and the Flight of Angels helicopter flip offers up a bird's eye view of this Natural Wonder of the World. Game drives, canoeing, sunset cruises, elephant and horseback safaris, craft shopping and a tour of the falls are just a few other options to add to your "to do list" in this buzzing tourist hotspot.
The date for 2018's race is set for 1st July, so #feelthethunder and add this legendary African race to your travel bucket list today!