Written by Nico and Riana Scholtz
In the arid north west of Namibia, the desert-adapted black rhino is the only rhino worldwide living on communal land without formal conservation. Furthermore, they are the largest truly wild, free-roaming black rhino population left in the world.  
Save the Rhino Trust, a proudly Namibian non-profit organisation, have recently launched a pro-active anti-poaching program which aims to protect the rhino of the Kunene Region and eradicate poaching. We are currently organising a running event to take place in the Uis region on the 20th of June 2015 – The Brandberg Rhino Run, which we plan to make an annual race.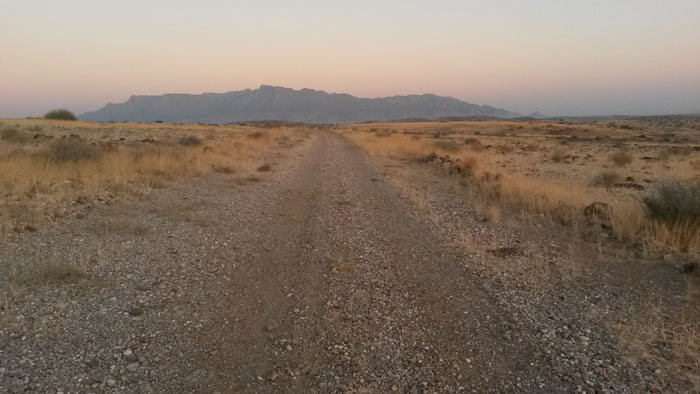 The event will offer the option to run a 25 km trail/jeep track run, a 12 km trail/jeep track run or a 6 km fun run/walk, all of which will start and end in Uis town. Entries for all three of the events are hosted on OTB Sport's website and entry fees are directly deposited into Save the Rhino Trust's bank account.
The race itself takes place on communal land that is home to desert adapted elephant, desert adapted black rhino, ostrich, springbuck and giraffe, to name but a few. All three routes are very scenic and promise to deliver in terms of breathtaking vistas and photo opportunities.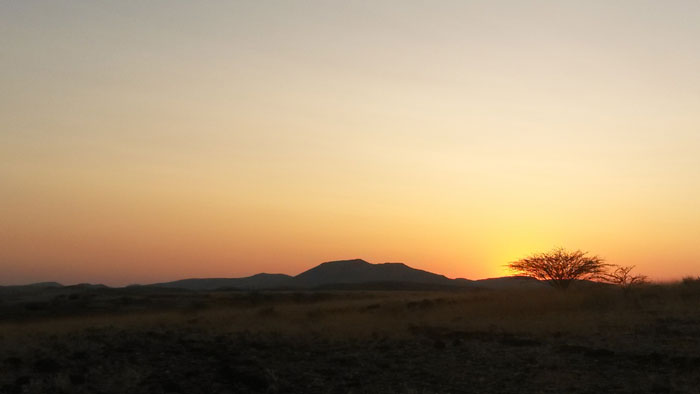 It is a fully self-supporting race, and runners need to carry their own water and snacks. There will be one or two water tables on the longer routes where runners can refuel their bottles, but no cups or containers will be provided, as we want the race to be litter free.
There are cash prizes for male and female winners of the 12km and 25km runs as well as amazing free fully inclusive accommodation prizes from local and surrounding lodges.
Our Vision: to have the desert adapted black rhino numbers increase at their normal rate and carrying capacity of the habitat they roam in.
Our Mission: to financially support organisations such as Save The Rhino Trust, in this instance, to properly protect the desert adapted black rhino from current poaching activities.
Our current goal: To raise N$ 200,000 for the Save The Rhino Trust, Namibia, through the  Brandberg Rhino Run, scheduled to take place on 20 June 2015. We aim to have 100 participants in the run and through entry fees alone raise N$ 10,000.
The event is currently looking for sponsorship. If you are interested in getting involved email us here.

Subscribe to our newsletter.