Lions, cheetahs and leopards often top the list of must-see animals on safari and there is almost nothing as awe-inspiring as witnessing one of Africa's big cats. With their giant paws, ferocious roars and impressive coats, there are few things that can quite compare.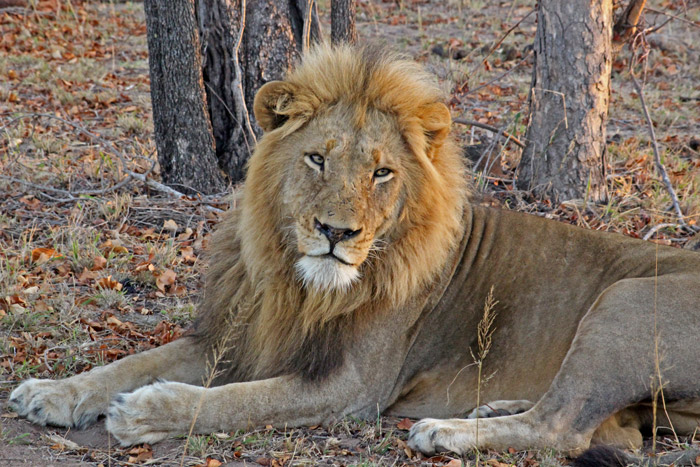 However, in the quest to see these amazing felines, travellers often forget or don't know about how they could be harming these magnificent cats in their quest to get up close and personal with them. One major factor affecting big cats in tourism, specifically in Africa, is the link between lion breeding farms, cub petting tourist facilities and the canned hunting industry. Tourists often only find out afterwards that the cute lion cub they held in their arms could end up as a trophy later on in life.
But on the flip side it is encouraging to know that there are some big cat organisations that are doing great work and are well worth your support.
Here are just three simple ways you can see and support big cats in a responsible way:
1. Support responsible cat centres
When looking for a centre to visit to see big cats up close, there are a few questions you need to ask and things to look out for. Centres that breed big cats, house white lions or tigers, always have cubs available for petting activities and don't support tangible projects outside of their own facilities, are often nothing more than a farce.
One facility that is worth your support, and is a firm favourite with tourists to Cape Town, is the Cheetah Outreach Trust, based at Paardevlei in Somerset West, South Africa. The trust aims to promote the survival of cheetahs through education and their facilities are open to the public seven days a year. The facility does allow direct contact and encounters with a number of species including cheetahs, bat-eared foxes, caracals and meerkats. These animals are known as 'ambassadors' and due to their backgrounds are not suitable for release into the wild. The money raised from these encounters supports the Anatolian shepherd dog programme. Through this programme, livestock guarding dogs are provided for free to South African farmers to protect their livestock and reduce conflict with cheetahs and other predators.
2. Teach your children about cats
Change starts with the youth and when it comes to conserving big cats, education is the key. Taking your kids on safari allows them to see big cats in their wild and natural habitat and if you can't afford the trip, a zoo is not often the best alternative. There are a number of educational initiatives that will allow your children to get in touch with nature and learn about these fantastic animals, even if that doesn't mean coming into close contact with the cats themselves.
For instance the Cape Leopard Trust offers guided environmental day trips into the nature reserves surrounding Cape Town. The trips focus on getting children and adults alike into the outdoors and can be tailor made to suit your group.
3. Support charities that are working to conserve cats
Luckily in South Africa we are still able to see lions, cheetahs and leopards at many private game reserves and national parks across the country. However, without the work being done by many charities to protect carnivores, this may not always be the case.
Charities like the Endangered Wildlife Trust (EWT) and Wildlife ACT are doing critical conservation work to protect habitats, reduce human-carnivore conflict and ensure that big cat populations are healthy and continue to prosper. While on the other hand organisations like the SANParks Honorary Rangers are working to support our national parks, ensuring that the cats we love so much always have a place to call home.
These charities can be supported in a number of ways either through direct donations, through online stores on their websites or by signing up for a free MySchool card and selecting these charities on the the MySchool MyVillage MyPlanet fundraising programme. Something as simple as getting a  free MySchool card let's you help raise funds and give back to big cats every time you shop at any of the partner stores.