These pictures of the resident African rock monitor lizard were taken on the deck of Etali Safari Lodge's family suites as he came out to catch a bit of winter sun.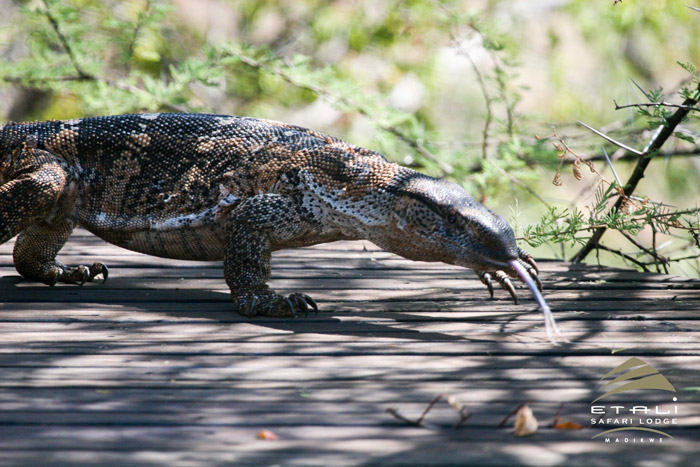 Also known as the white-throated monitor or legavaan, rock monitor lizards can easily be identified by their distinctive patterned scales, forked tongue, boxlike appearance and size.
They are both the heaviest bodied and second longest lizard in Africa with adults often reaching two metres in length and weighing up to 15kg!
A well-known character at Etali, this big boy has been affectionately named "Stumpy".