The African wild dog (Lycaon Pictus) is a critically endangered species, with very few remaining populations in the Africa wild, one of which is based in the Kruger National Park.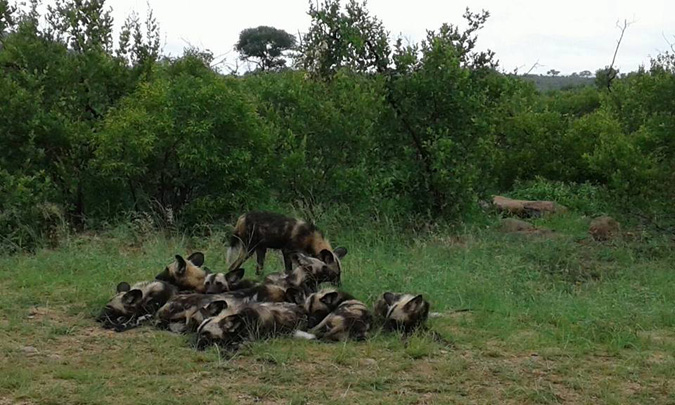 Various factors contribute to their poor conservation status. The main contributory factor to the decline in population numbers is persecution by mankind and until recently this even occurred within conservation areas. Other factors are diseases like rabies and distemper where Wild Dogs came in to contact with domestic animals. Genetic inbreeding may also play its part in the Kruger National Park Wild Dog's life expectancy of only 6 years.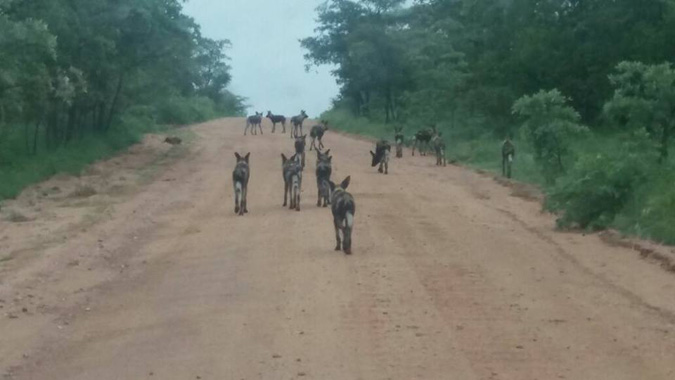 A wild dogs survival is dependent on the pack. A wild dog by itself is not that much of a threat to other animals, but a pack is a different story.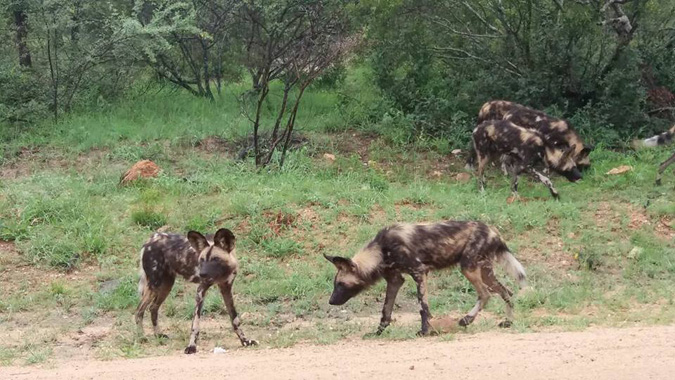 There are an estimated 200-400 wild dogs in Kruger. They can roam over long distances – up to 250 square kilometres – and may travel over 50km in a single day looking for food. Their nomadic movements make simple estimates of their distribution difficult, , so seeing them is a matter of pure luck – and Vula Tours got lucky!