Written by: Bea Rowan
We had an interesting journey of discovery on our trip to the Chobe National Park in Botswana, and it was mostly thanks to letting go of our assumptions and just accepting, or rather embracing, whatever came our way. Journeys of self-discovery are always exciting, but few are quite as exciting as experiencing the Chobe and all that it has to offer.
We were a bit late landing, and we were rushing horribly, only to be greeted at the airport by a wonderfully chilled 'Captain' from Lelobu Safaris. He had a beaming smile and a nothing-is-too-much-trouble attitude, while he explained to us: "This is Africa. There is no rush in Africa." It was wonderful.
We were then driven to the boat where we met another 17 people. We weren't expecting such a big number, and although we had been told that we would be joining others, I'm glad we didn't know beforehand that we'd be in a party of 20, as I think that would have may have put me off! I hadn't realised I was such a tourist-snob.
However, as it was, we had an unsurpassable experience. After stepping onto a rather full looking boat and eyeing up our companions, we then dropped all judgment and trepidation as we immediately fell in love with the Chobe.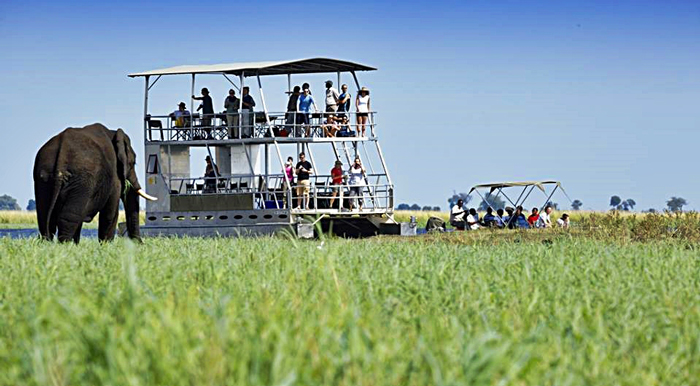 It was stunning. The wildlife, the river, the bush, the quality of the guides, the food that catered to eating requirements, the magic and adventure of it all! Even the other tourists from all over the planet turned out to be an unexpected bonus. I love having my assumptions turned upside down! They were fun, interested and interesting, and we enjoyed swapping contact details with the hopes of maybe visiting some of them someday.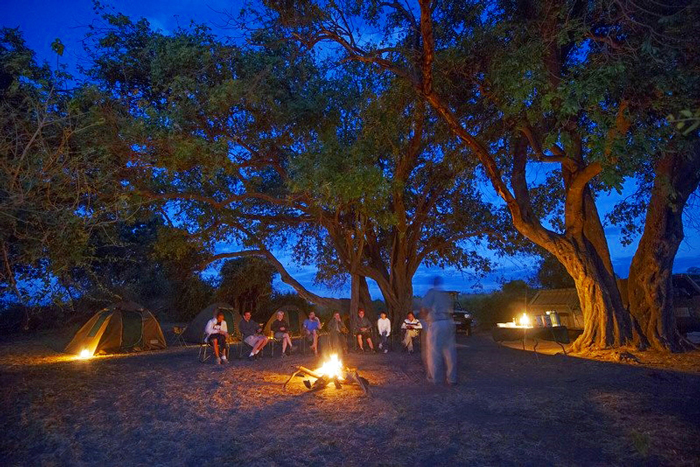 It was excellent to split the day between cruising along on a riverboat, then resting up with a high quality lunch in a shady oasis with a swimming pool, followed by a 4×4 adventure into the bush. I will never forget our sundowners watching scores of elephants coming towards us, while trumpet-calling for others to swim across the river and feed.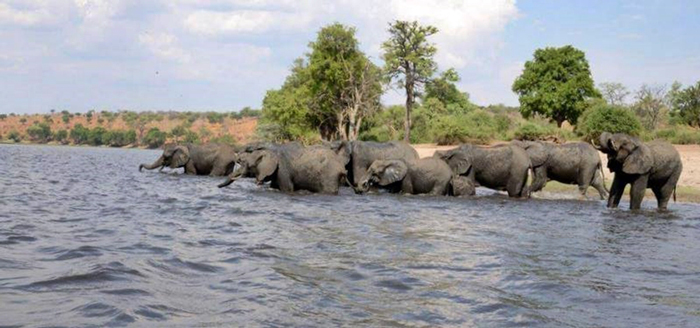 It was all exquisite, humbling, moving and joyful to watch these elephant families – matriarchs, bulls and babies – moving so close to us without any fear. We stayed with them for a long time before moving a bit further along where we watched a lion preparing to spring out onto a clutch of unsuspecting impala, which somehow eventually realised he was there and made a successful dash for it.
After this sighting, we all held our breath in astonishment (and kept our body parts inside the truck), as a pride of 12 lions slowly emerged from the bush and sauntered past us to the water for a drink, before heading off in a single line towards a large cluster of buffalo in the distance. Wow.
By this time the sun was almost down, and we were all elated. On our way back, we stopped to see mongooses and more crocodiles up close, and then we were off along the river, which reflected breathtaking snatches of the crimson sunset, before we headed into near darkness past groups of zebra and giraffe.
An hour later we arrived at the camp, where a semi-circle of camp chairs was set up around a blazing fire with great hot food, wine, humour, honey badgers, and the ultimate starry sky. Sadly we only stayed there one night, but we wished that we had listened to the advice of the staff at Lelobu Safaris and stayed longer.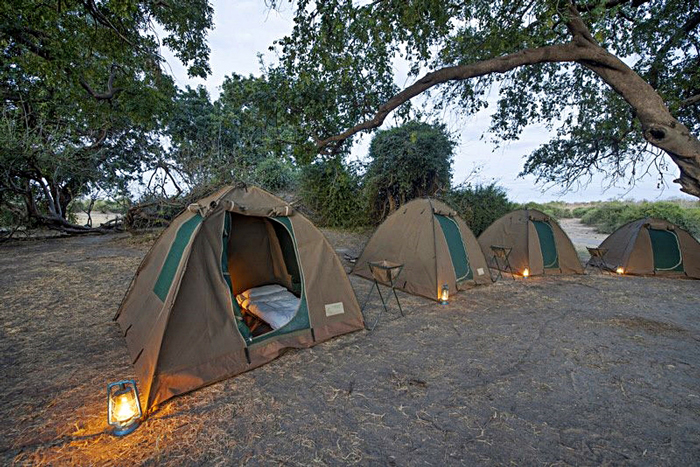 It was one of our best experiences in Africa and we would like to thank the team at Lelobu Safaris for their patience and hand-holding! They deserve to do really well in their business, as they definitely offer a personal touch, which matters so much and makes all the difference.
Subscribe to our newsletter.