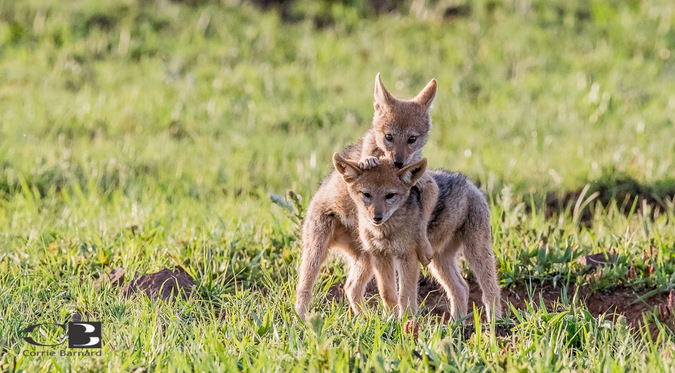 Written, and photographs, by Corrie Barnard
I was in Rietvlei Nature Reserve in South Africa when I received a tip-off as to where a black-backed jackal den was located. Not wanting to miss a great photographic opportunity, I decided to go have a look and see if I could capture the jackal pups on camera.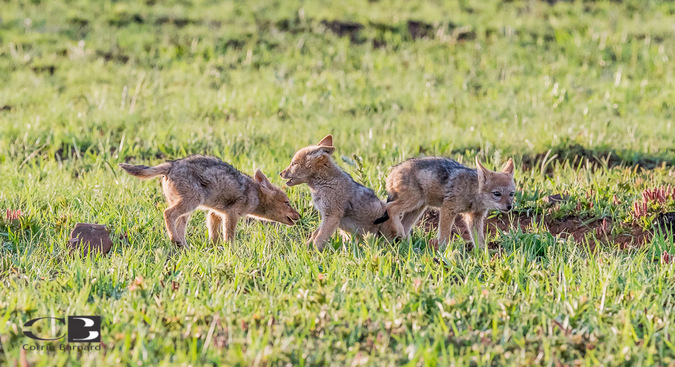 I soon found the den and to my surprise, at about 4:30pm, the youngsters decided to make an appearance.
At first only one popped his head out from the den, and shortly after two more followed, carefully inspecting their surroundings to check if it was safe to do what pups do best: play!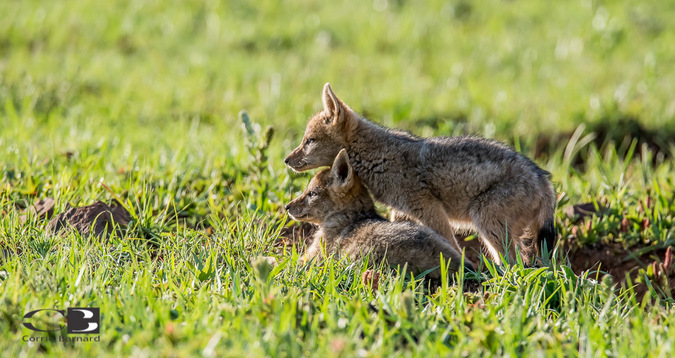 While the parents went off hunting, the pups played with each other, never going too far from their den.
In the distance you could hear a jackal calling, and the pups immediately stopped what they were doing and returned the call – I assume it was either the mother or the father of the pups calling.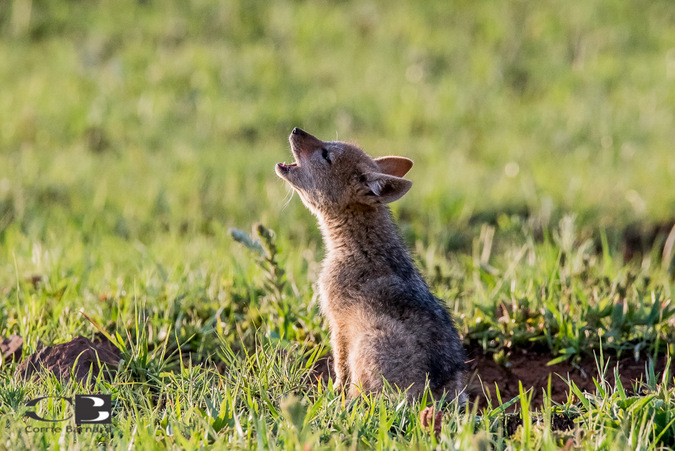 Both the male and female jackal take part in the rearing and feeding of the pups. When the pups are still very small, food is regurgitated for them and later, as they mature, the food is carried back in the mouth and left for them to eat either inside or often near the entrance to the den.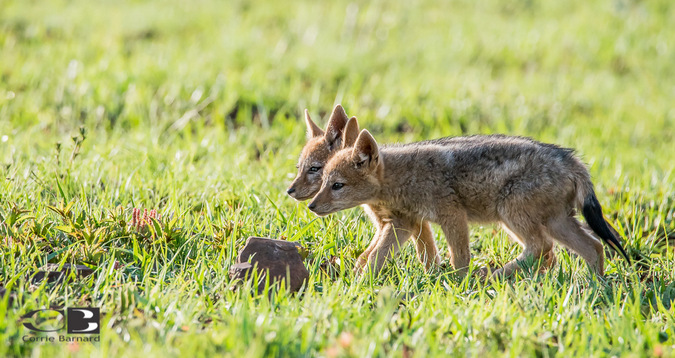 As the sun was setting, the parents were still out hunting, and the little ones kept themselves busy until it was feeding time.
At the end of the day I was very pleased with what I was able to capture on camera. I hope these pups grow up big and strong one day – thank you pups for an awesome sighting!