Written by: Engin Akis 
During August 2016, I stayed at a camp in the Mara triangle to photograph the great migration.
In the early hours of our first morning drive, we saw two leopards at a distance on the right side of the track. We immediately drove there but kept our fair distance in order not to distract them.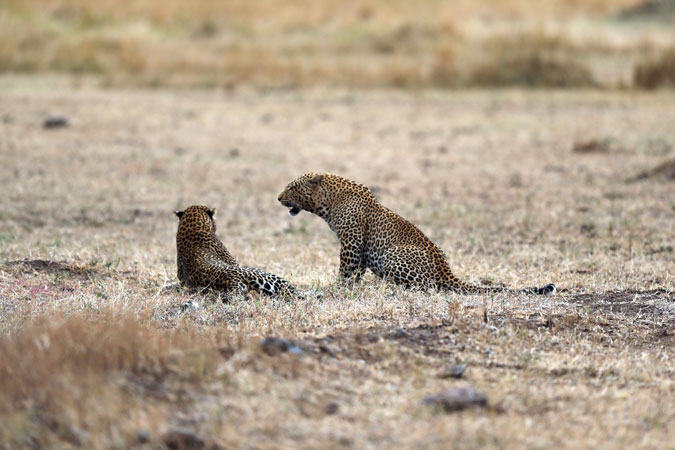 Shortly after that, we started taking photos. We could see the two male leopards breathing heavily and then suddenly they started fighting. One of the leopards was bitten on the right back leg by the other.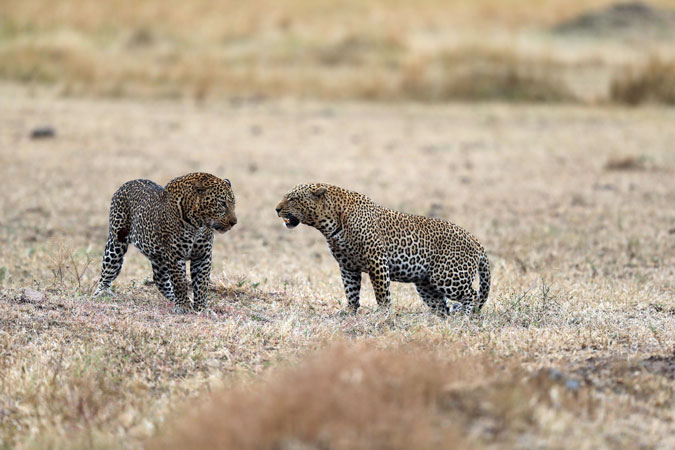 Then, all of a sudden, they stopped, started snarling at each other and moving slowly around each other.. It was over within less than a minute…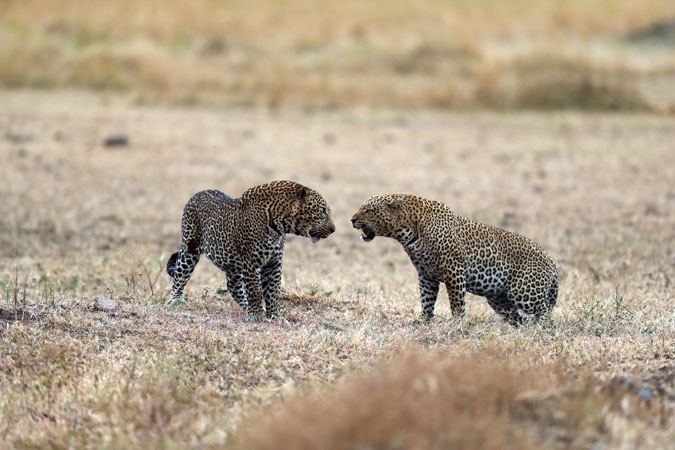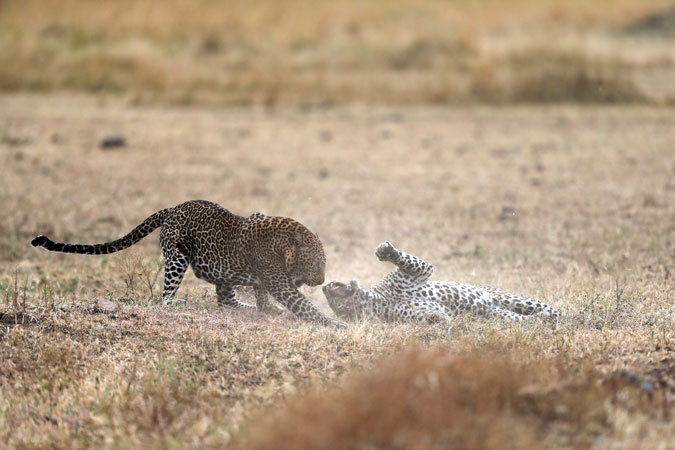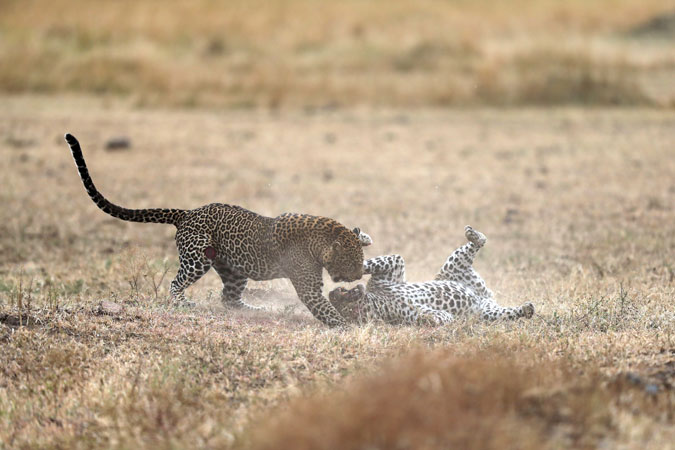 Afterwards, they both crossed the track and slowly walked away from each other. One stayed behind, while the other one slowly walked up the slope behind them.
On the other side of the tracks, we saw a lioness approaching. She had obviously heard the fighting sounds and came to check what was going on. She saw the leopards and started going after them very slowly and carefully. The leopard that had stayed behind was not aware of the lioness.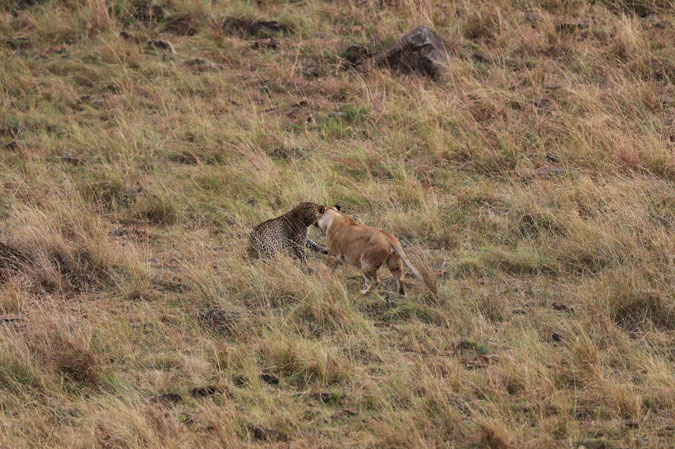 The lioness managed to come very close to this leopard from behind. We held our breath and waited for her to attack the leopard, but she hesitated for a second. That's when the leopard noticed the lioness approaching…very quickly, they were face to face, snarling at each other fiercely.
Unexpectedly, lioness stopped and focused on the other leopard, walking away on the slope behind. She started walking towards the second leopard but it disappeared into the bushes.
The lioness again turned to face the first leopard. They had a stare-off for a few minutes. We were breathless and waiting with baited breath for what would happen. Suddenly, the lioness started chasing the leopard. But by this time, the leopard was ready for her and started running towards the bushes.. Within less than a minute, the leopard disappeared into the bush…
The lioness stayed around for few more minutes but it was over…the leopards were gone..
It was one the one of the best, most incredible wildlife sightings I have experienced.