Written by Sandy Wood, Pulse Africa
I have just spent a few weeks exploring Namibia's Damaraland and Kaokoveld with a group of friends. We opted to drive and camp, which was never going to be easy or luxurious. Nevertheless, it was one of the most enlightening and extraordinary adventures I have ever had.
This remote part of Namibia is sparsely populated, rugged and starkly beautiful (one person inhabits every two square kilometres). We were treated daily to breathtakingly beautiful scenery – from the views at the top of Van Zyl's Pass across the Marienfluss, to the mighty Kunene River tumbling over the Epupa Falls.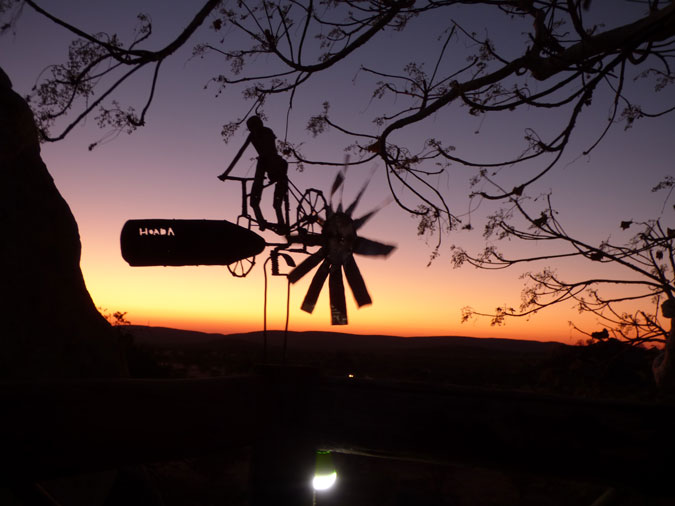 Every day brought another magnificent vista, sunrise or sunset; a true feast for the senses. I have been fortunate to have travelled to many parts of the world but never have I had so many OMG moments…
We tackled with aplomb the formidable Van Zyl's Pass (kudos to Landrover and Toyota for standing up to this particularly tricky piece of road) and drove on seemingly endless sandy tracks into the middle of nowhere.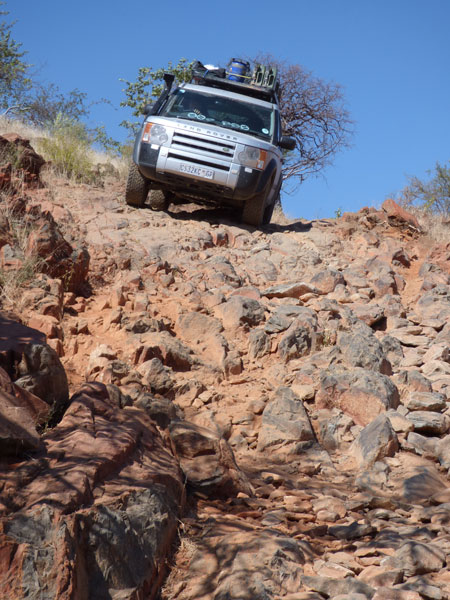 Generally the roads in Namibia are excellent (a remnant of its German history perhaps) and thus it is a wonderful self-drive destination.
If you don't have your own 4×4 you can hire one on arrival in Windhoek, fully kitted out with everything you need for a camping safari. Couldn't be easier really.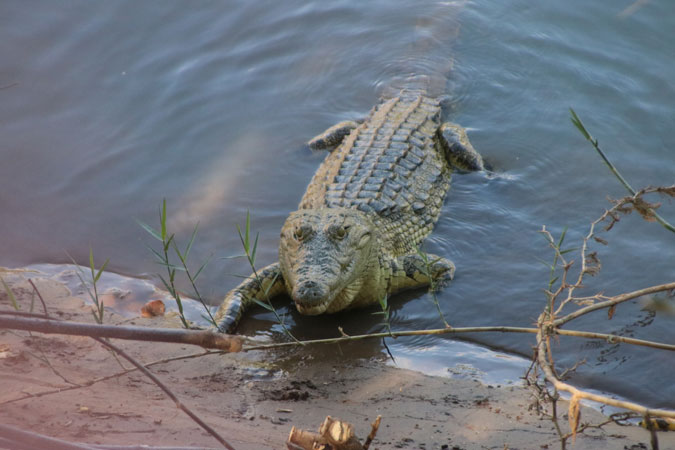 One of the sites where we set up camp was on the banks of the Kunene River, the border with Angola. With just a resident crocodile and a few Himba tribespeople for company, we felt as if we were the only people on the planet.
At night, the star filled skies sparkled over our silent world.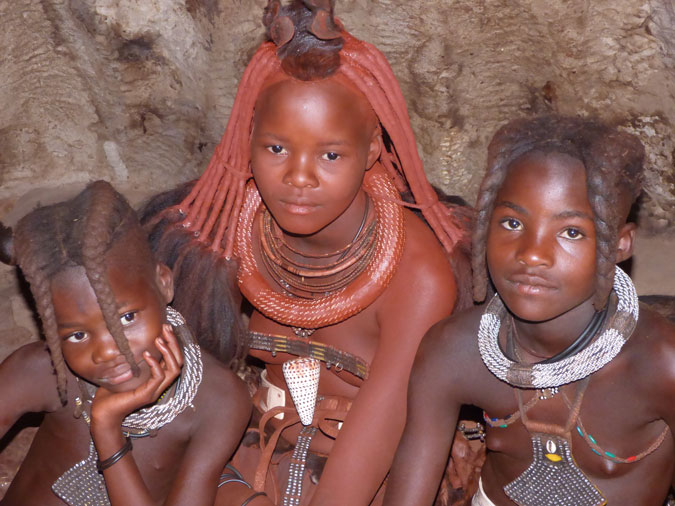 Incidentally, camp sites in Namibia have all the amenities one could hope for: running water, barbeque facilities, wood, showers and flush loos. Even the sybarites amongst you might consider camping under these circumstances.

You have to work for your wildlife in these vast expanses. We glimpsed wobbles of ostrich (an apt if somewhat bizarre collective noun for a group of ostrich), small herds of mountain zebra and springbok as well as the tracks of desert lion and elephant.
We saw the track of a huge python but generally large game was scarce. Small animals, adapted to these harsh conditions, were plentiful and fascinating, and the birders among us were delighted to see several lifers.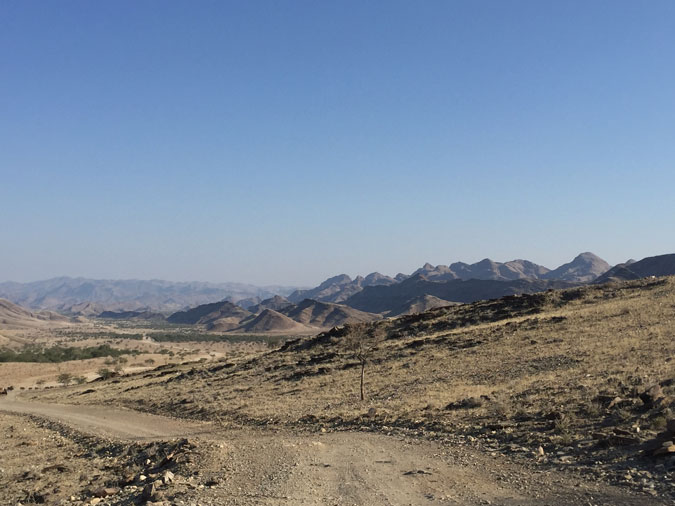 Our safari took two weeks. Travellers with limited time or those who prefer a bit more luxury can fly into all parts of Namibia, including the remote north. Flying safaris will obviously cost more but allow you to maximise on the amount you can see within a limited period.
If time is something you have plenty of, and you don't fancy the idea of camping but do like to do your own thing, hiring a vehicle and staying at lodges and guest houses along the way is another way to explore this awesomely beautiful country.
If you are looking for peace, beautiful scenery and a sense of adventure, consider Namibia. It won't disappoint you.