In this week's news wrap a study has revealed how illegal ivory is being openly sold across Europe; a 40-year-old man has died after being trampled by a domesticated elephant at an elephant sanctuary in Victoria Falls; a Kruger lioness who was treated by vets for a deep snare wound around her waist a month ago has recently been sighted again; at least three alleged poachers were killed by a pride of lions in Sibuya Game Reserve in South Africa; seven baboons have been killed after hunting permits were issued to two Cape wine farms; and humpback whale monitoring has returned to the KwaZulu-Natal coast after a 15-year absence.

Illegal ivory sold openly across Europe – study (full story: AG News Desk)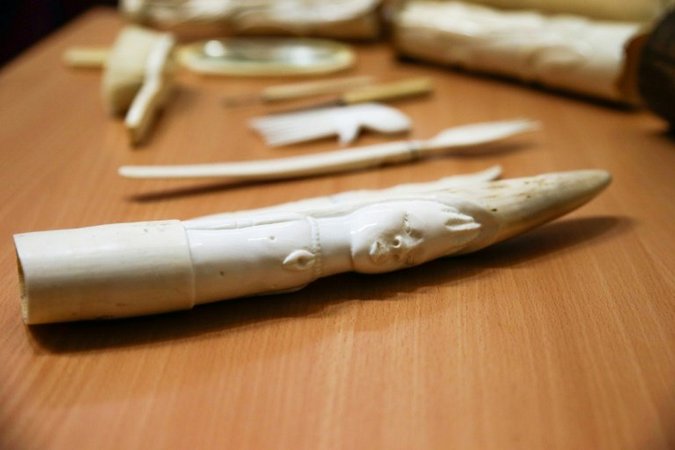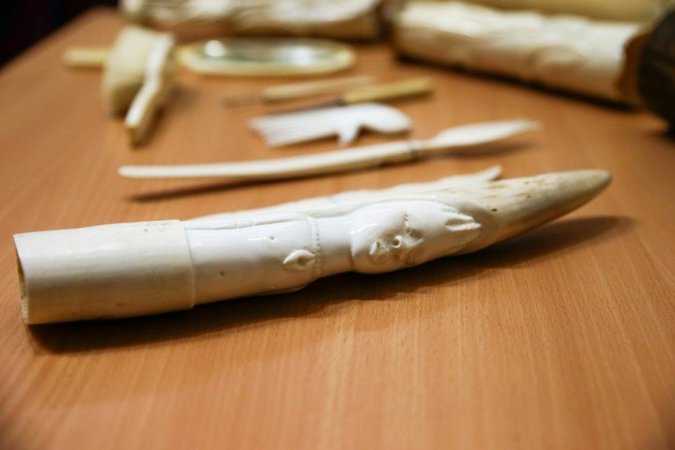 Illegal ivory is being openly sold across the European Union, according to a report by the campaign group Avaaz. The report, which was published on Tuesday, claimed that the legal trade is covering up the illegal trade through an antique ivory loophole, and illegal pieces are being sold openly both online and in shops across the continent.
An antique ivory loophole has allowed illegal pieces to be sold as 'antiques' as no proof of age is required for antique ivory that predates 1947.
For the study, Avaaz bought 109 pieces of 'antique' ivory from 10 EU countries, and had them tested using radiocarbon dating at Britain's Oxford University. The items were bought over a four-month period from Belgium, Bulgaria, France, Germany, Ireland, Italy, the Netherlands, Portugal, Spain and Britain.
The results found that at least one-fifth of the pieces came from elephants that were poached and slaughtered after the global ivory trade was banned in 1990, and three-quarters of the ivory were fake antiques and dated much later than 1947 – none of the ivory pieces they bought came with a certificate.
Under the EU's rules, the legal trade in antique ivory items acquired before 1947 is allowed (with no legal requirement to provide proof of age), and all ivory acquired after 1947 and before 1990 must be sold with a certificate issued by the relevant member state. (Continue to full story here)
Elephant tramples handler to death (full story: AG News Desk)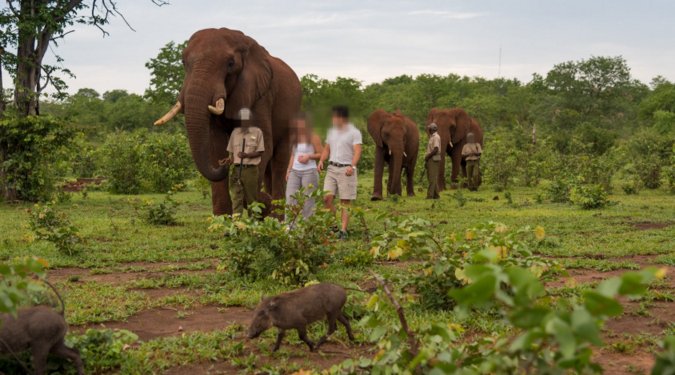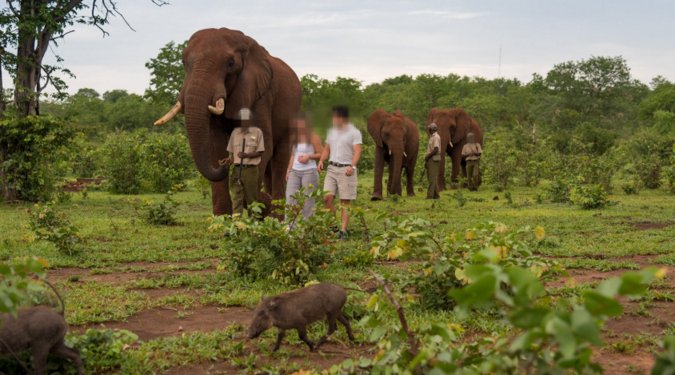 Victoria Falls, ZIMBABWE: A 40-year-old man died on Saturday after being trampled by a domesticated elephant at the Wild Horizons elephant sanctuary in Victoria Falls. The young bull elephant was subsequently shot and killed by Zimbabwe Parks and Wildlife Management rangers.
Elephant handler Joram Ndlovu, accompanied by colleagues Misheck Ncube and Nyasha Phiri, had earlier in the day led a herd of seven domesticated elephants to a grazing area. According to the Wild Horizons website, the elephants are used for tourist elephant encounters.
At about 11am, the three handlers tried to drive the elephants back to their stables, to commence the daily tourism activities, when two of the young bull elephants started fighting. When the adult elephants joined in the fight, the two young bulls fled the scene, and one of them charged at Ndlovu, knocking him to the ground. His colleagues threw stones at the charging elephant in an attempt to scare him away, but were unable to prevent Ndlovu from being killed. (Continue to full story here)
Video: Lioness with snare wound sighted after treatment (full story: AG News Desk)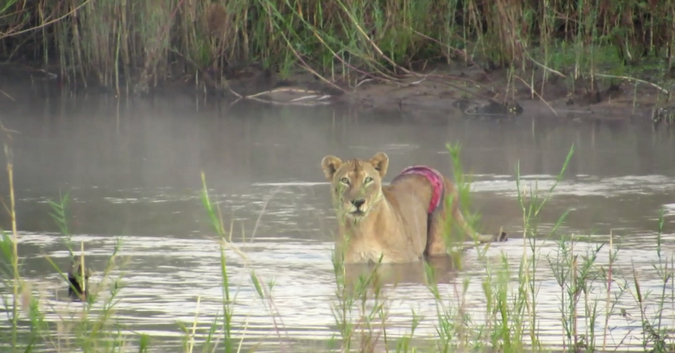 A month ago images surfaced of a lioness who had been discovered with a snare around her waist in the Kruger National Park. The Facebook group against wildlife snares, Enough is Enough, released a statement saying that after darting the lioness they were able to remove the snare and treat her wounds with antibiotics. They found that she was lactating, and two tiny cubs were discovered close to her.
At the time of writing they were unsure as to whether she would recover from such a deep wound.
Now a recent video taken by Dean von Brughan Tours has emerged of the same lioness, along with the following statement from Dean von Brughan:
"On Sunday morning, I stopped on a small lookout loop on the S3 (Sabie River Road) in Kruger National Park. At first my guests and I were unable to spot anything and right before I turned my key this lioness caught my eye. We were so excited to see her standing in the river staring directly at us with such intensity. She slowly moved her whole body into view and we were shocked to see such a huge injury on her back that could only have been a snare.
"Even though it was getting dark, I still decided to try and record her as to see if the snare was still around her waist. After reporting it to some rangers who were walking the fence-line and to the park, I was assured she had been tended to by a vet and that she is healing." (Continue to full story and video here)
Lions kill suspected poachers in South African reserve (full story: AG News Desk)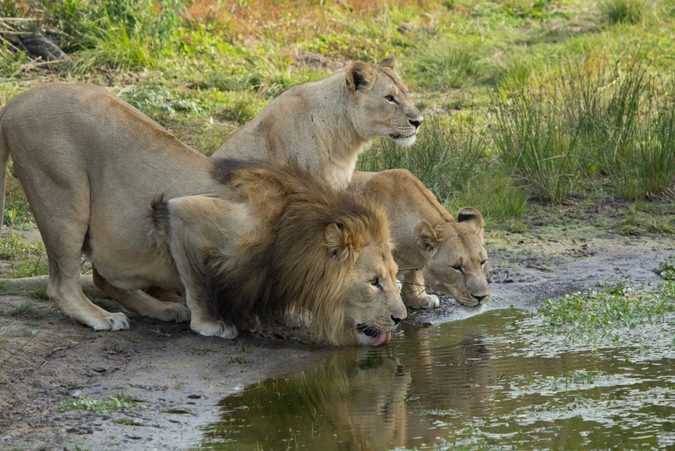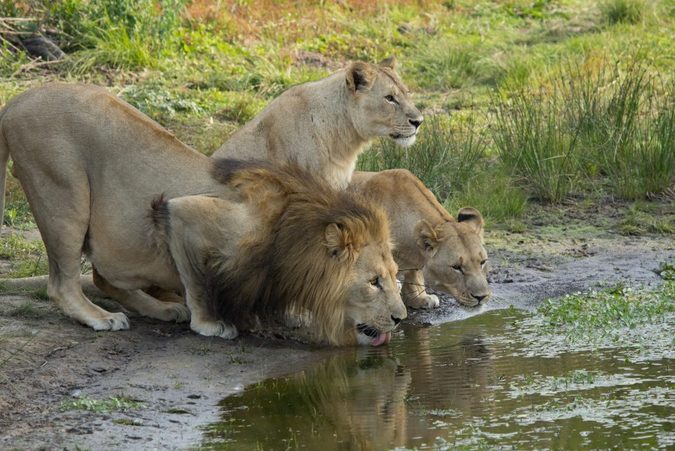 At least three alleged poachers were killed by a pride of lions in the Sibuya Game Reserve outside Kenton-on-Sea in South Africa earlier this week. This was revealed by reserve owner Nick Fox following the discovery of human remains in the lion camp on the reserve.
"Judging from the shoes and items found on the scene, I suspect it is about two or maybe three (alleged poachers) who were killed. The remains were scattered over a very wide area making it difficult to comb the scene and get all the evidence," he said. (Continue to read statement by Nick Fox here)
7 Baboons killed on Constantia wine farms after permits issued (full story: AG News Desk)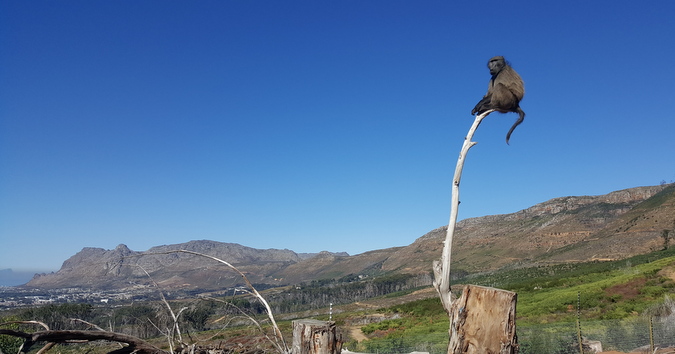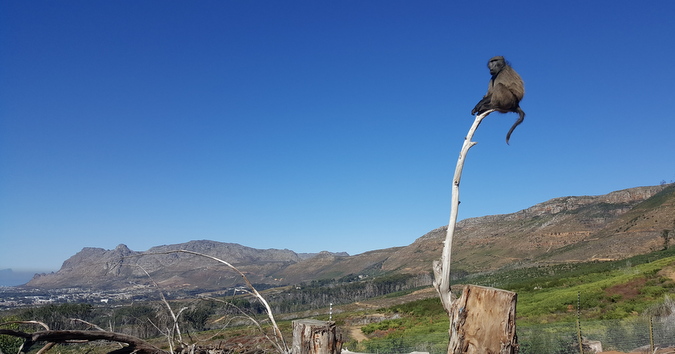 Seven baboons have been killed after hunting permits were issued to two Constantia wine farms in Cape Town, South Africa.
Klein Constantia and Buitenverwachting wine farms both applied for permits after suffering from regular raids by baboons and damage to their crops and infrastructure.
Marietjie Engelbrecht, a spokeswoman from CapeNature, said it was the first time the Constantia wine farmers had been issued hunting permits for baboons, and that this was only as a last resort.
"The applicants could prove that they have implemented multiple non-lethal mitigation measures over a number of years to try and prevent the continued damage to vineyards and infrastructure without success. And they have experienced extensive losses," she said.
She reiterated that the permits were not for recreational hunting and that extensive evaluation procedures took place before they were granted.
The permits are valid from October 2017 to October 2018, suggesting the hunting has been happening for at least nine months, with seven baboons being killed so far during that period. (Continue to full story here)
Humpback whale monitoring returns to KZN coast after 15-year absence (full story: AG News Desk)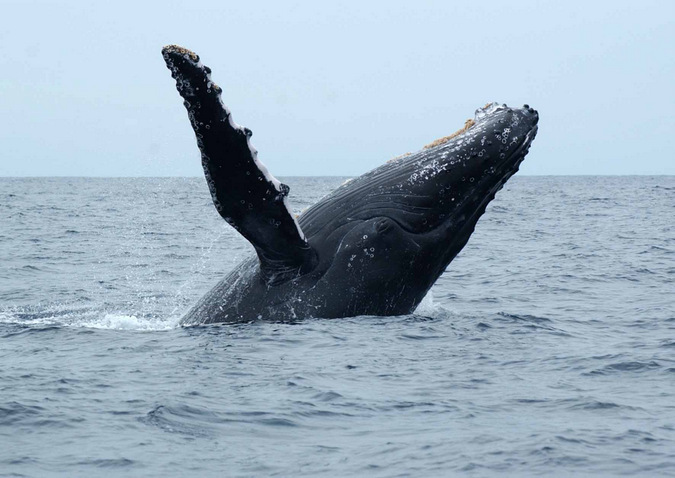 In a collaborative effort between several organisations, including conservation authorities, conservation NGOs and South African universities, a survey of the population status of migrating humpback whales commenced this week in the iSimangaliso Wetland Park, KwaZulu-Natal, South Africa. The survey will form part of a long term, shore-based migration survey of humpback whales which was designed and initiated in 1988 by Prof Ken Findlay (now Cape Peninsula University of Technology – CPUT) and Dr Peter Best (University of Pretoria's – UP – Mammal Research Institute) to track the population increase of humpback whales as they recovered from commercial whaling pressure.
Commercial whaling practiced off the northern KwaZulu-Natal coastline between 1908 and 1979, decimated populations of whales in these waters. The protection of humpback whales in 1963 marks one of the great South African marine conservation success stories with numbers steadily increasing over this time.
"The recovery of Southern Hemisphere humpback whales from severe whaling pressures last century when some 210 000 animals were whaled, must rate as one of the world's great conservation recoveries. Populations that migrate on the KZN coast each year were whaled in the Antarctic, on their migration and in their Mozambican breeding grounds. Their current recovery at some ten percent per annum is really heartening to see," commented Prof Ken Findlay (CPUT).
The monitoring project has been spearheaded by WILDOCEANS, a new marine and coastal conservation programme of the WILDTRUST, developed in response to the need to ensure ocean health and sustainability for all. (Continue to full story here)