In this week's news wrap a 35-year-old farmer has been trampled to death by an elephant in southern Tanzania; Rhino Project in KwaZulu-Natal shows firsthand how much effort is still going into the fight against rhino poaching; a lactating female elephant has died after being poisoned with cyanide in the Bumi Hills area in Zimbabwe; A South African hunter has been accused of bribing Zimbabwe government officials to shoot an elephant illegally; ranger forces strengthened in Mozambique after more recruits join the ranks; and Japan has partnered the ZimParks and Wildlife Management Authority in its quest to curb the illegal killing if elephants.
Elephant tramples farmer to death in Tanzania (full story: AG News Desk)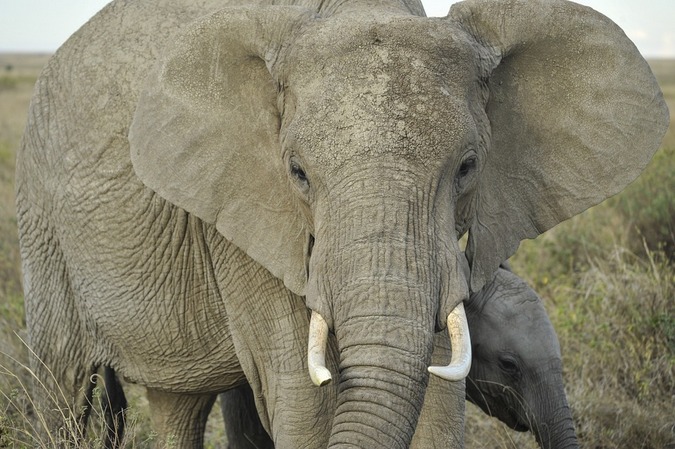 In another case of human-wildlife conflict, a 35-year-old farmer was trampled to death on Tuesday by an elephant in southern Tanzania's district of Tunduru, local leaders said on Wednesday.
The deceased has been identified as Zuberi Maocha of Mishaje village in Tunduru District, Ruvuma Region, about 1,205 km from Tanzania's commercial capital Dar es Salaam. Wema Waziri, Mishaje village chairperson, said that the farmer was trying to ward off the elephants, which stormed his maize farm in the area close to Selous Game Reserve, one of the largest faunal reserves of the world, located in the south of Tanzania.
"One of the elephants, which had a calf, charged against Maocha and trampled on him to his death," she said.
Nombo Sandari, a ranger with Chingoli Wildlife Management Area (WMA) also said: "Before his death, the deceased screamed to seek support from neighbouring farmers but in vain as there was nobody came out to rescue him."
He said the elephant strayed from Selous Game Reserve seeking for pastures and water.
Limbega Ally, Tunduru District Acting Wildlife Officer said: "We've dispatched a team of 11 rangers into the affected areas to help return all the elephants to their natural environment." (full story continued here)
The fight against rhino poaching (full story: AG News Desk)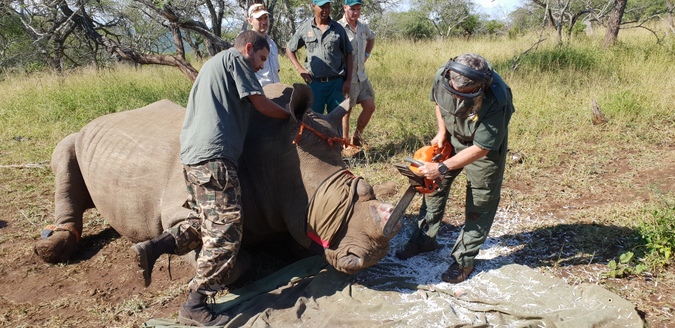 This past week, Project Rhino in partnership with Love Africa Marketing hosted key national and international media on a three day site visit in Zululand, KwaZulu-Natal.
The objective was to give the media a real conservation experience to show them firsthand how much effort is still going into the fight against rhino poaching. It is a problem that has not subsided. The media week was hosted in the hope of enabling the media to tell the 'action story' around anti-poaching interventions and efforts in protecting rhino and other wildlife.
"Not enough people know about the issues facing our wildlife, and if they don't know, then we can't expect them to care. The media play a vital role in creating awareness and this gave them an opportunity to see the incredible work on the ground" Nicola Gerrard, loveAfrica Director.
The media joined Project Rhino founder members; Wildands, WildlifeACT and the Emvokweni Community Trust (ECT) on Somkhanda Game Reserve where rhino were darted, dehorned and fitted with new trackers. During a dehorning activity, DNA samples are taken, and young "clean" individuals are ear-notched. This process enables the monitoring team to uniquely recognise the individual.
The de-horning process was conducted by an experienced wildlife veterinarian, Dr Mike Toft and a team of specialists. The rhino were sedated and the horn removed and shaped to take off as much horn material as possible in a quick and painless procedure.
The rhino horn is made of keratin, which is the same type of protein that makes up hair and finger nails. The horn regrowth should be trimmed approximately every 18 months to deter poachers. This costs an average of R9,000 – 10,000 per rhino. (full story continued here)
Female elephant killed by cyanide in Zimbabwe (full story: AG News Desk)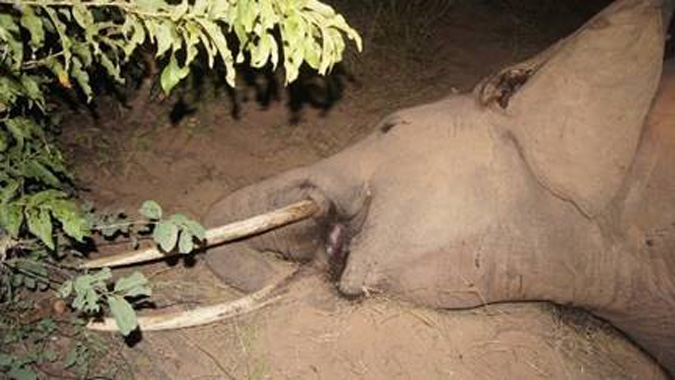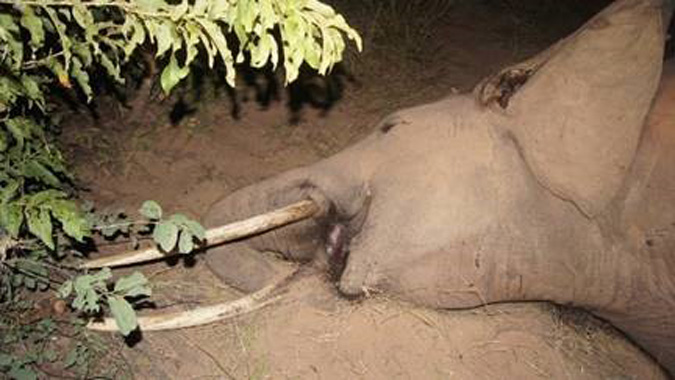 A lactating female elephant has died after being poisoned with cyanide in the Bumi Hills area in Zimbabwe. According to Bumi Hills Foundation, this is the second elephant to be poached in the area since December 2017, though is the first incident where cyanide has been used.
At the end of April this year, staff at Musango Safari Camp found suspicious piles of coarse salt near the camp. The salt was placed along strategic elephant paths and near natural water pans that were drying up. After a sample analysis it was revealed that the material was course salt mixed with cyanide in a very concentrated form. In total four sites were found, and the cyanide, with the surrounding soil, were removed and incinerated.
On 2nd May, a report from the camp indicated that they had discovered a dead elephant cow. Upon closer inspection the investigation unit found that she was lactating, meaning that there was a strong possibility that there was now an orphaned elephant in the area. The unit also found cyanide located underneath the elephant, highlighting its deadly and quick-reacting effects.
The elephant carcass was cremated to decontaminate the affected areas and to protect other wildlife from coming into contact with it. (full story continued here)
South African hunter 'bribed Zim govt officials to shoot an elephant illegally' (full story: News24)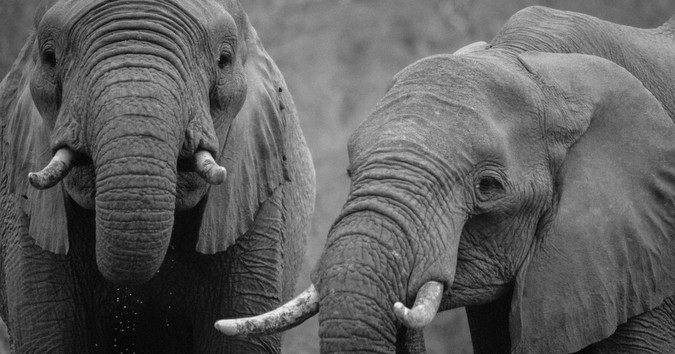 The owner of a South African hunting company was indicted this month in Colorado by federal prosecutors, who accuse the man of bribing Zimbabwean government officials while guiding a Colorado tourist on a hunt for elephants and working to have the ivory tusks of an elephant the group illegally killed inside a national park imported to the US.
Prosecutors said 44-year-old Hanno van Rensburg took a client to the area around Gonarezhou National Park in Zimbabwe to hunt elephants in 2015. The Colorado client shot one elephant that did not die. The hunting party then tracked the animal into the national park but could not find it, according to prosecutors.
An indictment unsealed last week said van Rensburg and the hunter bribed government officials with at least $5,000 to let the party shoot other elephants inside the park. Zimbabwean law does not allow hunters tracking a wounded animal inside the park to continue hunting other animals.
Someone in the group shot and killed a different elephant and prosecutors say van Rensburg conspired with the client from Colorado to export ivory from the dead elephant, falsely claiming that the hunter was a resident of South Africa and that the elephant was not shot inside a national park.
Officials said van Rensburg has not been arrested; an arrest warrant filed with the court orders "any authorised law enforcement officer" to take him into custody. The charges include wire fraud, conspiracy and violating the Endangered Species Act. (full story continued here)
Ranger forces strengthened in Mozambique (full story: AG News Desk)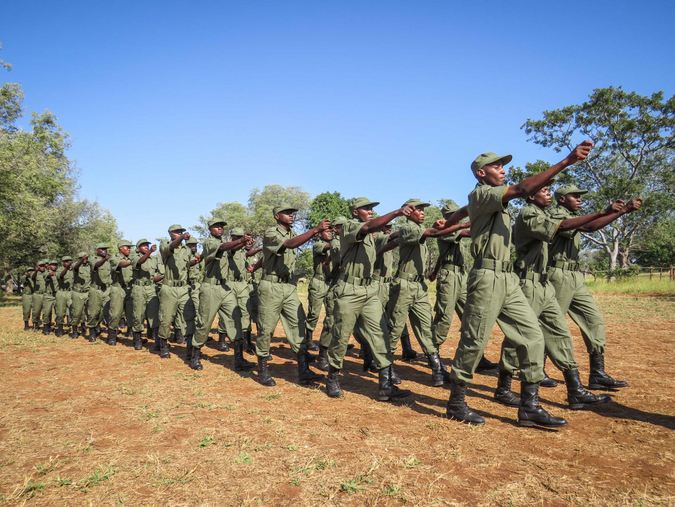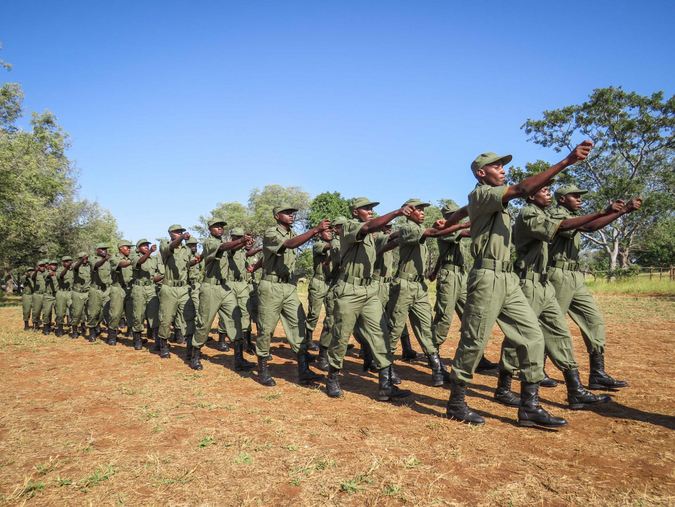 On 16 May 2018, 39 recruits, of which three are women, celebrated their graduation as rangers during a passing out parade held in the Limpopo National Park, Mozambique. This follows the successful completion of a gruelling eight-week ranger training course presented by the Southern African Wildlife College, that prepared the new recruits for their stand against wildlife crime in the various conservation areas to which they will soon be deployed.
During the first two weeks of the course, the more than 100 applicants selected from the region were put through intensive mental and physical training sessions. Sourcing these candidates from communities surrounding the conservation areas contributes to job creation and improving community support for conservation within the region. Only the top 40 students were then selected to complete the remainder of the course which focused on both the practical and theoretical aspects of anti-poaching operations, such as patrolling, road-blocks, gate controls and arrest procedures.
At the end of the training, each ranger was evaluated based on critical attributes and skills needed in teams that stand against wildlife crime, based on which the rangers have been assigned to appropriate roles within several anti-poaching forces.
This latest batch of recruits is the result of a project embarked upon by Mozambique's National Administration of Conservation Areas (ANAC) in partnership with and funded by Peace Parks Foundation, to improve ranger capacity in the Mozambique components of the Great Limpopo and Lubombo Transfrontier Conservation Areas. (full story continued here)
Anti-poaching boost for Zimbabwe as Japan partners Zimparks (full story: Bulawayo24)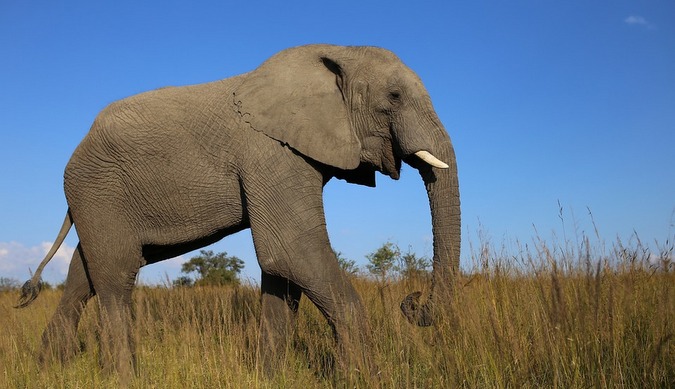 Japan has partnered the Zimbabwe Parks and Wildlife Management Authority in its quest to curb the illegal killing if elephants.
In a move that has been recommended by Convention on International Trade and Endangered Species (CITES), Japanese ambassador, Toshiyuki Iwado handed over a strategic Anti-Poaching Operations Centre located in the Chewore Safari Area.
"The centre serves as a post for field rangers conducting operations, and has significantly strengthened the Wildlife Management Authority's capacity to address current and emerging threats impacting this important site of the CITES 'MIKE' programme to monitor levels of illegal killing of elephants."
The Chewore Safari Area, a World Heritage Site, is one of the last truly wild ecosystems left in the world. Chewore faces a real threat from poaching and, in recent years, elephants have come under increasing pressure. In 2016, seven elephants were poached between January and July in this area alone.
"The capability of the Zimbabwe authorities in keeping surveillance over, and preventing elephant poaching in the area has been enhanced through the establishment of the Centre, allowing for better and more secure planning and management of patrol activities by the rangers," CITES' said in a statement. (full story continued here)