Rockwood Specialist Tours met up with nature guide Fadhili Saning'O in Tanzania to find out what makes him tick. Read on for the full interview:
Meet Fadhili, a nature guide at Beho Beho camp in the Selous Game Reserve, Tanzania. Fadhili is known to have a sweet tooth and has to be watched around cake. He has a habit of photobombing people's photos and likes to see himself in various poses. He is a cheeky chap who is not shy when receiving a compliment!
Tell us a little bit about yourself:
"As a Maasai man, my culture and upbringing has definitely had an influence on my love of wild places and animals and so my choice of work. Growing up looking after my father's cow herds in the wilds is a right of passage for Maasai boys. As little boys in the bush, my friends and I got up to all sorts of mischief, learning from our mistakes and adventures. Medicinal and cultural uses of trees and plants is a great interest of mine as our tribe relies heavily on these practices. From deworming cattle to helping cure your headache or toothache, there is a tree out there for it!"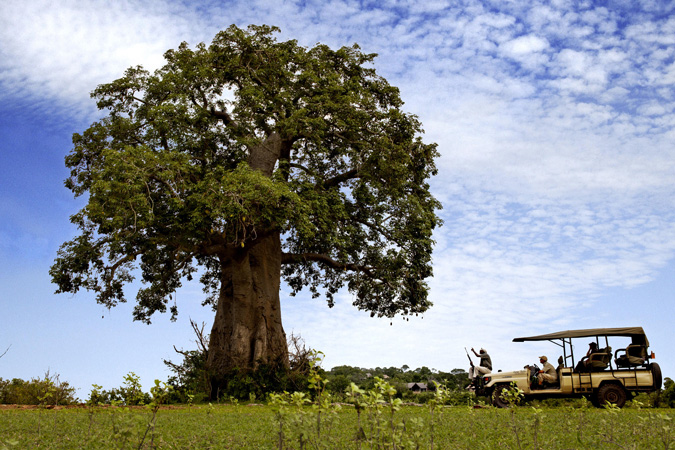 What is a typical day like for you?
"Normally I am up, out of bed, and down to the kitchen at 05:30 in the morning to pack my breakfast box and boil hot water for the drive. I am all set to leave as the first slither of sun shines above the horizon and the guests are eager to see what the savannah has in store for the morning.
The drive starts fairly quiet but that still includes good herds of impala, wildebeest, zebra, giraffe, the odd warthog, and a couple of nice big bull elephants. We stop for breakfast and as we are finishing up we get a radio call from camp – wild dogs spotted at the airstrip! And so our morning drive ends watching these awesome animals as they fail to catch a warthog and then settle in a heap under the bushes to sleep through the midday heat.
Back at camp I leave the guests to go and freshen up before lunch and head down to attend to my other duties. As junior management I am responsible for the staff village and the back of house area. Then it's time for a shower and siesta.
In the afternoon, I join my manager and senior guide as his back-up on a walking safari, it is a great afternoon as we usually encounter hippo and elephant rather close up before sundowners.
When we return to camp, there is just time for a quick shower and then it's back down to host guests for dinner. I am especially happy as it's my favourite dessert today, yogurt panna cotta! There is a lot of excitement at dinner as hippos come to the water hole in front of the camp, followed by hyena too! It's an early night as the last guest heads up to bed at 21:45 and time I went to bed too, as it starts all over again tomorrow."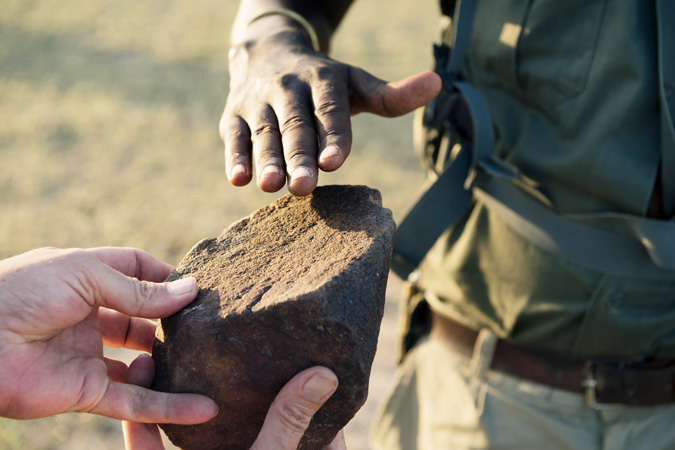 What is your favourite animal to see and why?
"I love to see lions, they are beautiful and powerful. And it's also not always easy to find them, so the excitement of tracking them and the reward when you do find them is great fun."
Who would be your dream guest on a game drive and why?
"I am a huge Liverpool FC and football fan, so I would love to host club legend Steven Gerrard on safari."