It's April and the rainy season is still going strong at Nkwichi Lodge in Mozambique. This time of the year a natural phenomenon occurs and the bush goes wild with mushrooms bursting up all around. There are a host of different types of exotic looking fungi with different shapes, sizes and colours that make you think of fairy tales, witches' brews, and primitive and modern hallucinogenic rituals.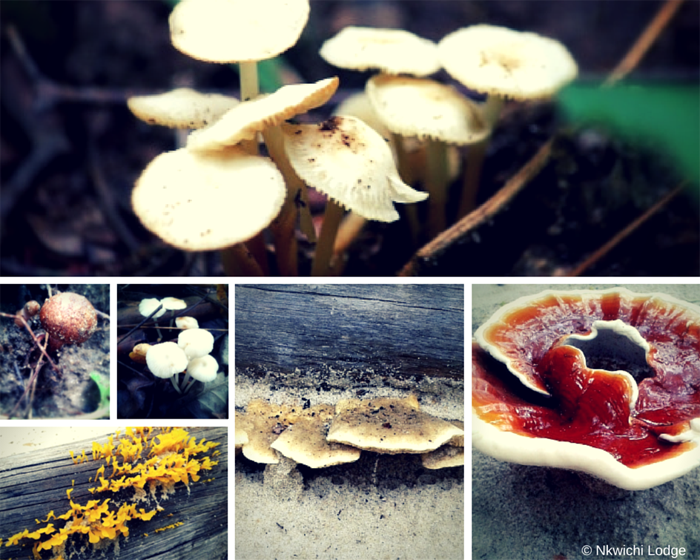 When it comes to wild mushrooms we trust the local experts to tell us which ones are and aren't poisonous. The edible mushrooms make for kitchen delicacies, and the names for some are quite interesting – boa mamafinha, manhami, ndi uleluma, and usinda are just some of the local Nyanja names.
Mozambique is a region of mushroom gourmands, whose locals have expert knowledge of the edible and poisonous species. Over 60 edible species are recognised in this area, predominantly belonging to the Amanita, Cantharellus and Termitomyces groups. These are commonly sold on roadsides as well as in town and village markets.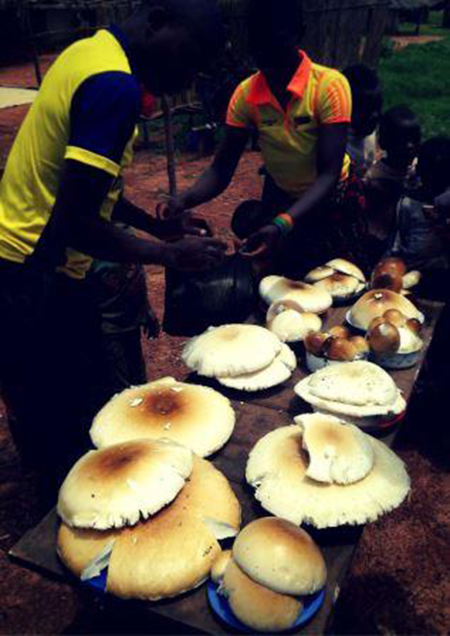 Two important factors are needed for conditions to be right for the mushrooms to begin sprouting – increasing temperatures and moisture. Often the very best time to find mushrooms is about a week after a warm dry spell has been abruptly ended by a heavy downpour or a few days of afternoon rains.
If you are a fan and you go wild for mushrooms, this can be a perfect time to visit Nkwichi! Mushrooms add a wonderful earthy flavour to savoury dishes and they are delicious in creamy soups, gravy, pasta, stew or just stuffed. And lets not forget about the many health benefits you get from them! Mushrooms contain some of the most potent natural medicines on the planet including a host of anti-oxidants.
In the meantime, while you wait for supper time, you can always choose to go on a hunt for wild mushrooms with Monica, Patricio or Elias to harvest these fleshy fungi. They can teach you one or two things about wild mushrooms and how to identify the edible ones. After that, we can only say bon appétit!
Subscribe to our newsletter.