We set out one morning on a game drive with a lovely sunrise greeting us as it rose over the sand dunes, enjoying the fresh air, listening to the birds singing, and being amazed by the fantastic colours of the African sky.
Whilst driving around, we came across a sight which one does not often see in the African bush:
Two large male waterbuck battling it out over territory.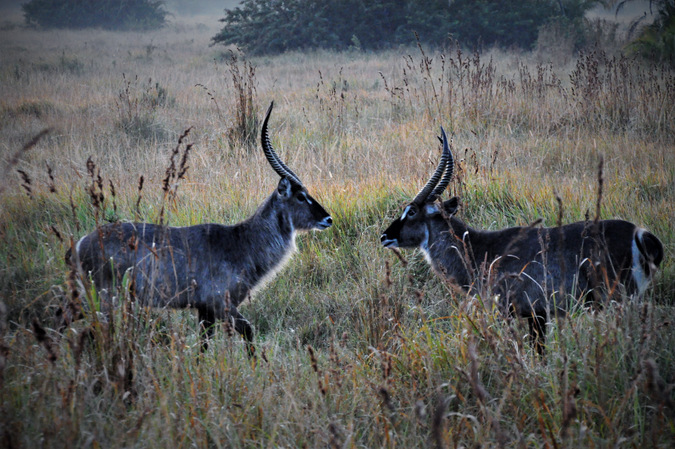 Dominant males in the area will fight amongst each other to obtain a stretch of land which will then be considered their territory, and which would then attract females as time goes by.
The males look for areas with good water and food supply so that it would be more attractive to females. Once a female has entered a male's territory, he will do everything in his power to keep her there and fight off other males trying to intrude on his land and steal the female.
This method of securing territories through fighting is used by most African male animals, and is key to ensuring that a strong bloodline gets carried over to next generation.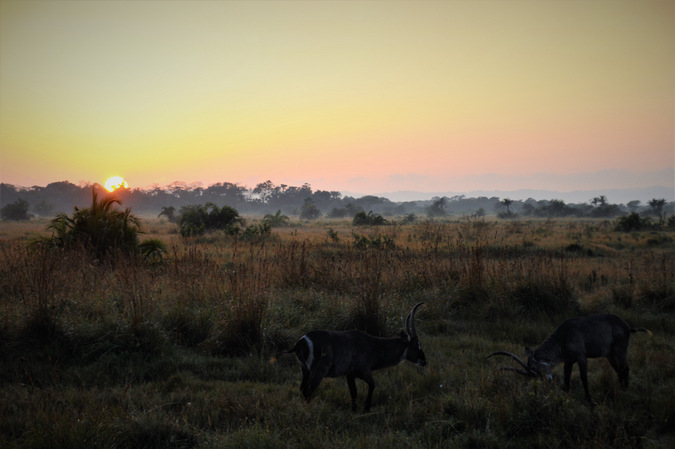 Subscribe to our newsletter.