Written by: Hagai Zvulun
Tanzania enjoys the highest primate diversity in mainland Africa. In fact Tanzania is the home to 27 primate species; 28, if you include us Homo sapiens.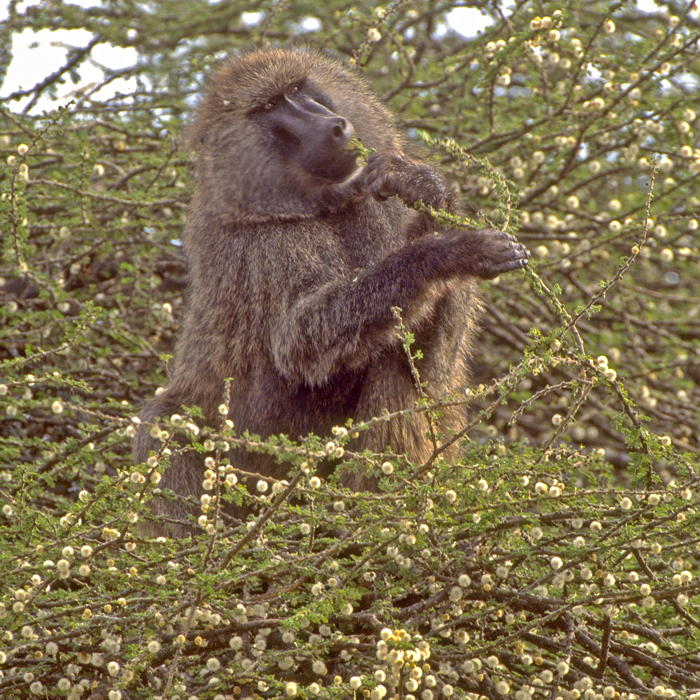 In northern Tanzania species such as olive and yellow baboons occur in the the savanna along with vervet monkeys. Blue monkeys, Guereza monkeys and Angolan black and white colobus monkeys are commonly seen in the tropical forests in the northern region.
In western Tanzania one can find the red-tailed monkey, central African red colobus and the grey-cheeked mangabey – these species occur in the central African forest biome.
One third of Tanzania's primates are endemic. The Zanzibar red colobus occurs in the Zanzibar Archipelago, and the Udzungwa red colobus exists in the Udzungwa Mountains. Both have very limited distributions and are critically endangered.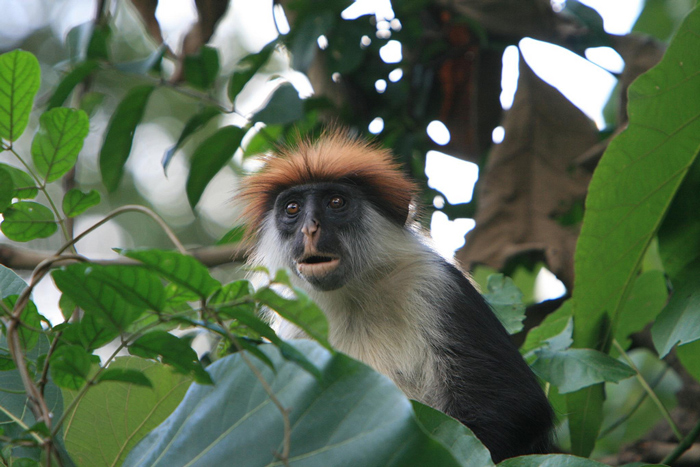 The Udzungwa forests, and their satellite forests in the southern Tanzanian highland, are bio-diversity hotspots when it comes to chameleons, but they are also important areas for primates such as galagos. This area harbours a staggering 11 primate species, out of which three monkey species are endemic – the Udzungwa red colobus, the Sanje mangabey and the Kipunji.
Sadly, the Sanje mangabey now only occurs in two forests in the Udzungwa block and is critically endangered. Extensive surveys have failed to find other populations of the beautiful Sanje mangabey. Both the Udzungwa red colobus and the Sanje mangabey can be viewed relatively easily on our expeditions to Udzungwa Mountains National Park; along with other unique wildlife, such as chameleons, birds and frogs.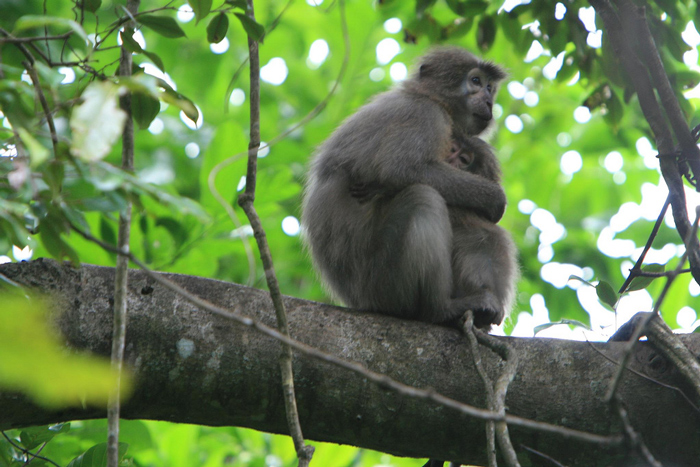 The last monkey species that was discovered in Tanzania is the truly amazing Kipunji – a large arboreal monkey that was discovered in 2003 by WCS teams working in the southern highlands. The Kipunji has a very limited distribution in the Udzungwa and Rungwe Mountains. It was originally believed to be closely related to the mangabey monkeys, but upon further research is more closely related to the baboon.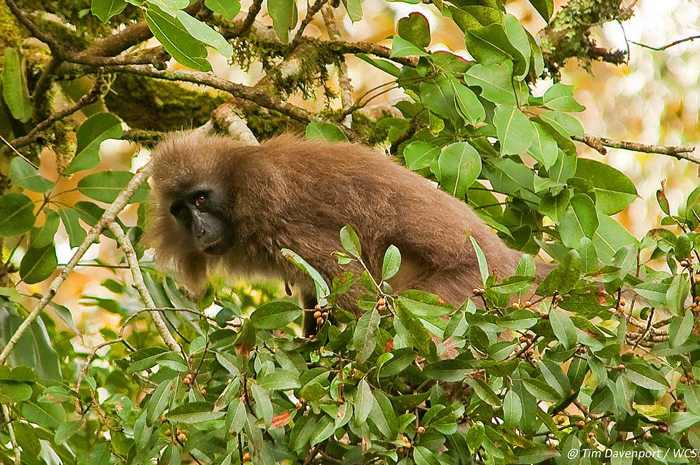 With only about 1,000 individuals in the wild in a tiny unprotected range of 52km², it is one of the most endangered monkeys in Tanzania. It also enjoys the very distinguished status of being the only monkey species in Tanzania that has never been seen on a Matembezi Expedition; a status that we are very keen to change.
So… who wants to see the Kipunji?!