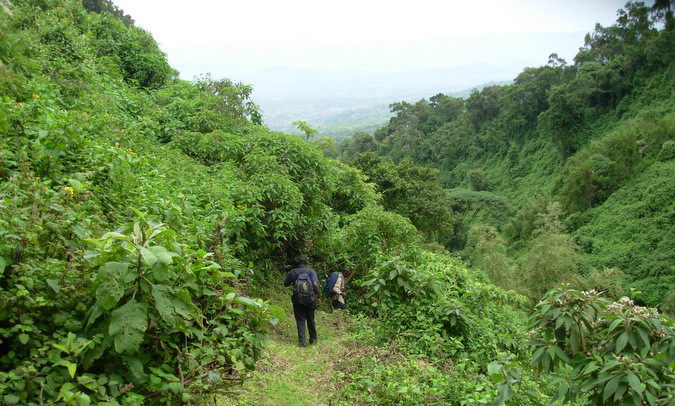 Mgahinga Gorilla National Park, located in the southwestern region of Kisoro District, is Uganda's smallest national park. It is about 510 km from Kampala, Uganda's capital, and makes up the northeastern part of the Virunga volcano conservation region which extends into DR Congo and Rwanda. The highlight of visiting Mgahinga is the tracking of mountain gorillas and golden monkeys – one of the most popular tourist activities in Uganda.
The park is also home to buffaloes, giant forest hogs, elephants, bushbuck and about 79 bird species.
Mountain gorilla tracking
Mountain gorillas are some of the most exhilarating animals to see and they are unfortunately classified as endangered species due to the human population growth in the region and poaching activities. Conservation policies have been put in place to protect the gorillas from extinction.
The mountain gorilla family at Mgahinga – the Nyakigezi family – can be visited under strict supervision. Groups of up to six people each, accompanied by a ranger guide, can trek into the park to find these habituated gorillas. The availability of vegetation, such as bamboo shoots, affects the movement of the gorillas and locating them requires experienced guides who will be able to pick up on their tracks and locate them in the park.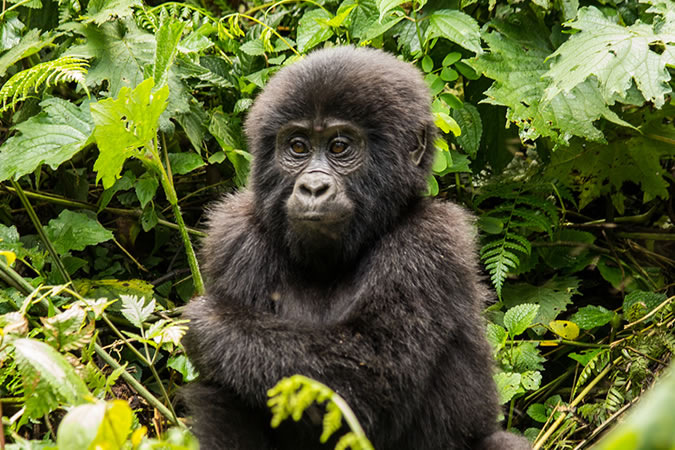 Golden monkey tracking
The park is also well known for golden monkey tracking with a good number of golden monkeys currently living in the Virunga volcano conservation region. Golden monkeys are named after their golden-orange fur, and like mountain gorillas, are also considered endangered species. Conservation efforts have been put in place by the Uganda Wildlife Authority to ensure that the monkeys are protected – especially from poachers.
There is a habituated family of monkeys in Mgahinga, where tourists can track and stay with them for a period of four hours depending on where they nested the previous night and how far it is from the starting point. A tracking permit costs US$50, exclusive of park entry fees. Bookings for golden monkey tracking can be done through a tour operator, at the park headquarters, and offices in Ntebeko and Kisoro.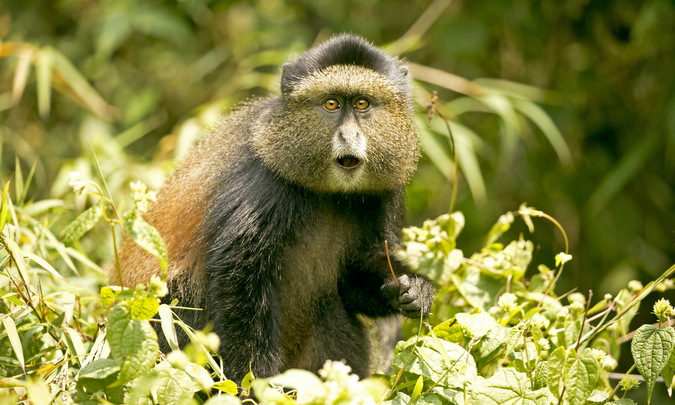 Gearing up
In order to fully enjoy the experience of tracking mountain gorillas and golden monkeys in the park, tourists are advised to bring the following items:  hiking boots, sunscreen, binoculars, rain gear, drinking water, long-sleeved shirts, gloves, insect repellent, lunch pack, walking stick, camera, among other things.
Accommodation near Mgahinga
Safari lodges near Mgahinga include Mount Gahinga Rest Camp, Mgahinga Safari Lodge, Travellers' Rest Hotel, and the Community Campground (ideal for budget travellers).