Andasibe National Park is one of Madagascar's most well-known national parks. Conveniently close to Antanarivo, the 155 square kilometer protected area is lush rainforest known for its lemurs and frogs, as well as other flora and fauna.

Once the sun sets, a whole new world comes alive and even though the park is closed in the evening, you can still enjoy a guided walk along the perimeter. There's hardly any traffic so a balmy night walk is a wonderful opportunity to discover the nocturnal wildlife of Madagascar.
Tip: Bring your own head torch. Torches are provided by the guides but a head torch will give you extra light and more visibility.
Here are the top nocturnal animals to look out for:
♦ Lemurs
Lemurs are Madagascar's most famous inhabitant. Unique to the island and with more than a hundred species, the variety of lemurs to be found is fascinating. See if you can spot the smaller and more reclusive nocturnal lemurs such as the eastern woolly lemur, Goodman's mouse lemur, and the furry-eared dwarf lemur.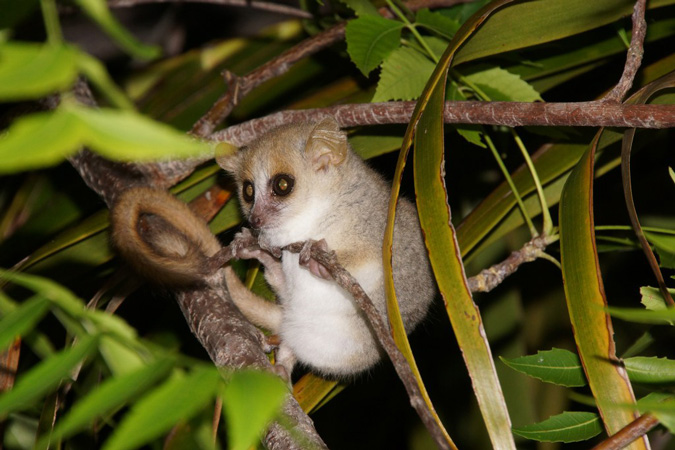 ♦ Chameleons
You can find half of the world's 150 species of chameleons in Madagascar. They're easier to see at night, so keep an eye out for the multicoloured creatures with bulging eyes and elastic tongues. The Malagasy have some colourful expressions regarding chameleons, one of them being "Ratsy karaha Kandrondro" which means "ugly as a chameleon".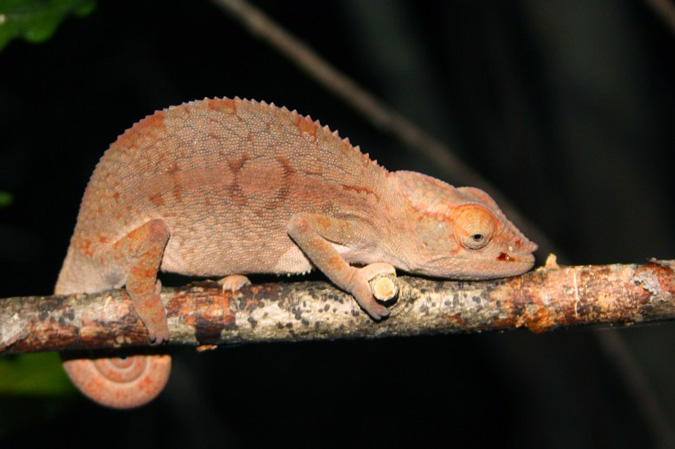 ♦ Frogs
Andasibe is known as the world's capital of frogs. There are more than a 100 different species in the park and more than a third of the species of frogs that live on the island can be found in the national park's forest. Most of these frogs are nocturnal so after dark is the ideal time to listen to their cacophonous calls and spot them hopping about.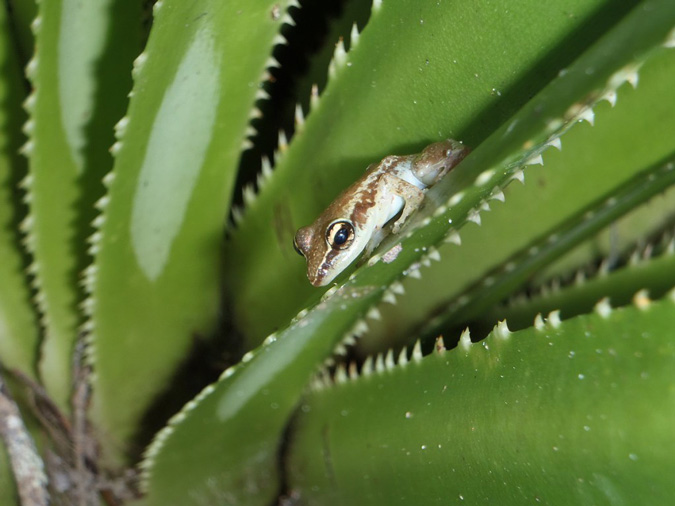 ♦ Tenrecs
These are little hedgehog-like creatures, known for their spikes and incredibly vast range of diversity. Night-time is the best time to find tenrecs scurrying about. It appears that all the various species of tenrecs on Madagascar are evolved from one tenrec that washed ashore from mainland Africa millions of years ago.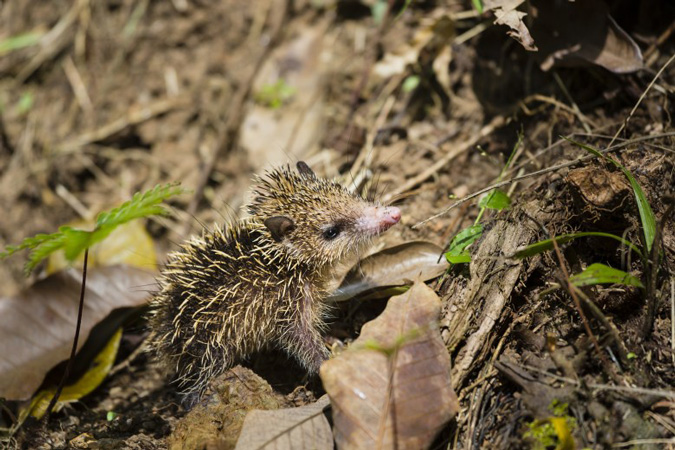 ♦ Moths
Bright yellow comet moths, also known as Madagascan moon moths, are one of the largest silk moths in the world. It can easily be mistaken for a butterfly because of its beauty and bright colours, but will only be spotted at night fluttering around lamps or resting on leaves. They only live for five days and the males fly throughout the forest in search of females to mate with.