Information provided by: BioCarbon Partners
The Lower Zambezi National Park in Zambia has achieved the prestigious status of being the world's first carbon neutral national park. This development illustrates commitment from the African tourism sector towards a carbon-conscious future.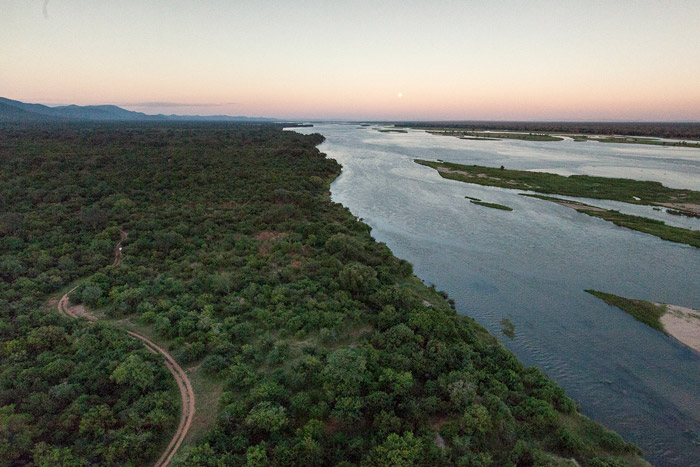 A carbon neutral national park generates no greenhouse gas emissions from its own operations, those of its partners and concessionaires. Inspired by efforts to achieve carbon neutral national parks from operations in the USA and UK, this Zambian initiative aims to show Zambian private sector tourism leadership, and their solidarity with those calling for global climate action.
Tourism is the world's largest service sector industry, so it is only fitting that powerful examples of tourism operators taking responsibility for the emissions they directly generate begin to emerge. Given that tourism energy, fuel and food production needs are significant, this announcement shows how this sector can become a force for change if more operators worldwide take incremental steps to reduce the emissions tourism activities generate.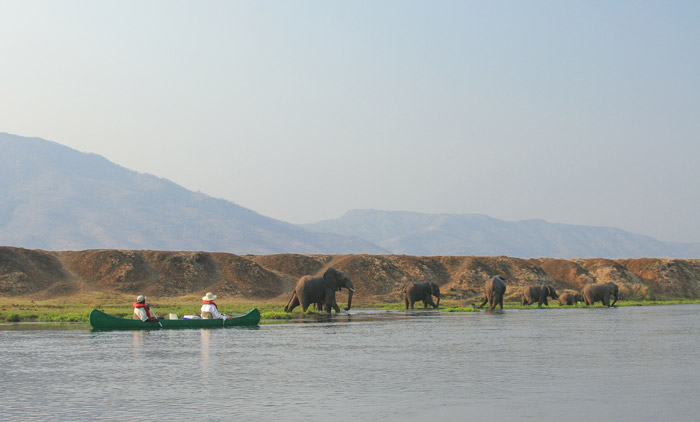 In Lower Zambezi National Park every single tourism concessionaire based in the park participated in this initiative. Even lodges based on the outskirts of the park funded the carbon neutrality of all the conservation management operations generated by the Zambia Wildlife Authority (ZAWA) and Conservation Lower Zambezi (CLZ) in 2015. In addition, the operators offset the emissions of tourism lodge concessions in the national park for the 2015 calendar year. Operators went the further step of offsetting their head offices in Lusaka, Zambia's capital. Private sector operators voluntarily funded this milestone from their own internal revenues despite the fact that tourism suffered from a significant downturn in Zambia, and in other parts of Africa in 2015. A number of participating lodges are also investing heavily in renewables and purchased Verified Carbon Units (VCUs) from the Lower Zambezi REDD+ Project to offset their unavoidable emissions associated with lodge, office and park operations.
This achievement illustrates the Zambian tourism sector's commitment to going the extra mile to influence the global tourism market by taking carbon-conscious tourism sustainability practices seriously. These small tourism businesses have created an example for how global businesses in any sector can help to build a market for emissions reductions projects that conserve forests and support community livelihoods. This effort shows that climate responsibility and initiative can begin at any level.
The methodology used for carbon neutrality assessment followed that prescribed by international organisations. The method employed an assessment of 2015 emissions from lodges, head offices, staff travel, and even food production emissions for all client and staff meals. Certain activities causing emissions were then avoided. For example, some lodges converted to using sustainably produced eco-charcoal. Lodges also worked to improve energy efficiency, for example, solar power investments that reduced generator use. After this, the remaining emissions from lodges, conservation operations (ZAWA and CLZ patrolling, cooking fuel and camp emissions) and fuel use in the park were offset using VCUs from the Lower Zambezi REDD+ Project.
Each year, the operators' carbon footprint will be assessed for intended onward continuation of this carbon neutrality and improvement of the emissions reduction strategy.
The aim is to strengthen the scheme over time and provide lodges and clients with a pathway to achieving higher levels of emissions reductions not generated in the park, but related to travel to the park.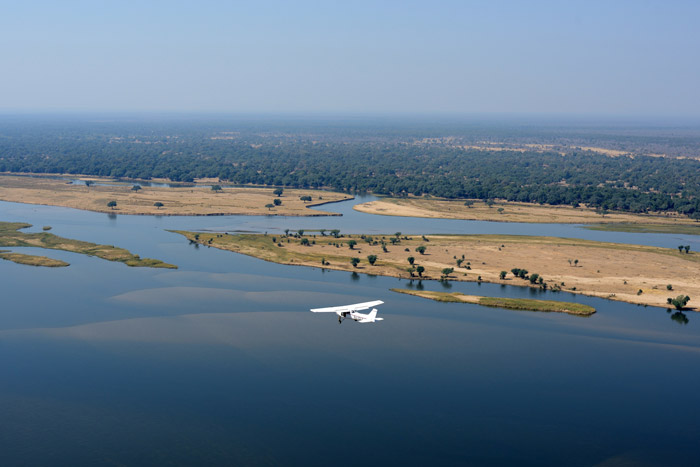 Hassan Sachedina, BioCarbon Partners' Managing Director added that: "The achievement of the first carbon neutral park from operations in the world is significant. This broad-based partnership will hopefully pave the way for other parks and tourism operators in the world to become carbon neutral, raising the bar of what 'eco-tourism' means. Moreover, it shows that if small family-owned businesses in Africa are taking responsibility for their emissions, it should inspire the confidence of Fortune 500 companies to invest in developing the carbon markets through projects with significant conservation and poverty reduction co-benefits."
For more details and the full article, click here.
Subscribe to our newsletter.