Recently I was fortunate enough to experience a 6-day working holiday at some of the most incredible safari destinations in Africa, flying Airlink's seamless bush connection from the great Kruger wilderness to the mighty Victoria Falls.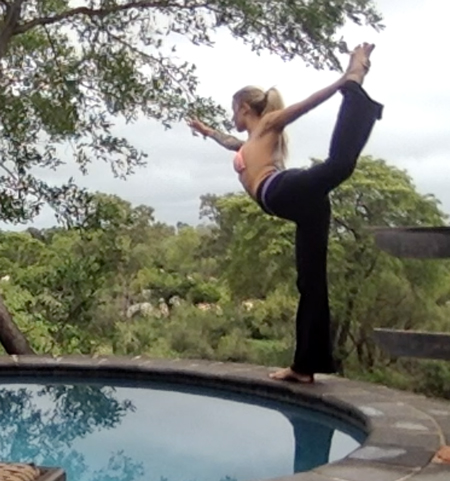 Travelling on such a well-built itinerary is great fun but it can also be exhausting, and despite being intent on maintaining my practice of yoga whilst away, I was anxious that I wouldn't find the time. Of course, no one in their right mind would object to sacrificing a few days of training in exchange for some time in the bush, but I was determined to stick to my regime and lucky for me I could!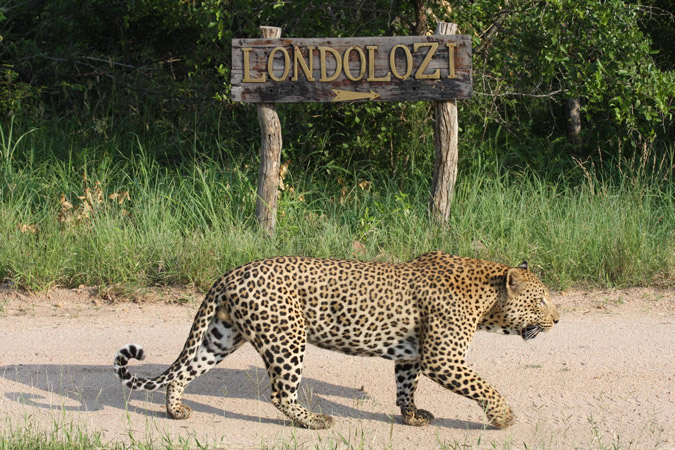 As it happened the first stop on my adventure was a two-night stay at Londolozi, an exclusive camp in the Sabi Sand Game Reserve in the Greater Kruger National Park.
I stayed at Londolozi's Founders Camp; made up of ten enchanting chalets nestled under the shade of Matumi trees along the banks of the Sand River. The other four camps are situated up and down stream of Founders Camp, all connected along a 1.5km path. Much to my delight, Founder's camp is home to the Londolozi yoga deck, a room suspended in the arms of a 500year old ebony tree!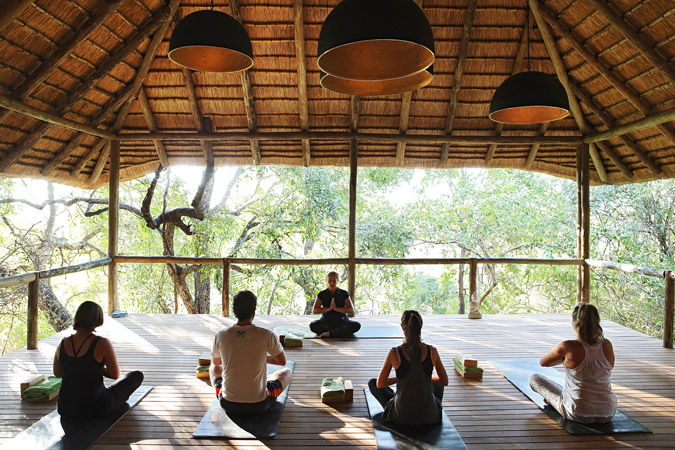 My short stay meant that I had to squeeze in as much as possible into the limited time I had there! This is no easy task considering that bush time is somewhat different to normal time, it's certainly no 9- 5. It's an early start with very few gaps in-between; we're talking 4.30am for the first game drive of the day, followed by the inevitable midmorning siesta at around 11, then awake again for lunch at 1pm, followed by a quick change to be ready in time for the afternoon game drive – this drive can sometimes continue on well past dark, at which point dinner is waiting for you and you are most certainly waiting for dinner!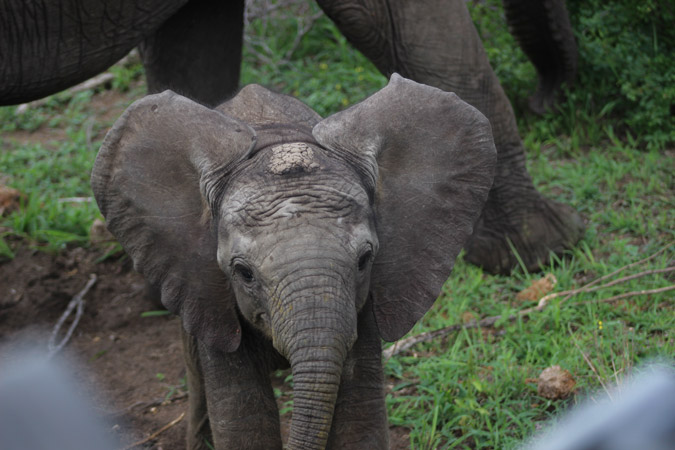 I had arrived at an overcast Londolozi at lunchtime the day before, just in time for the afternoon game drive; by the end of the drive we had already ticked off most of the Big 5! The following morning I was up at 4.30am for the second game drive, it was raining but we managed to see all of the Big 5 in one sitting; lions, leopards, elephant, buffalo, rhino, zebra and countless impala, you name it we saw it…
We returned to the lodge in high spirits and I made my way back to my chalet to change into some dry gym clothes for my tour of the premises, after which I would be experiencing my first ever yoga class in the wild!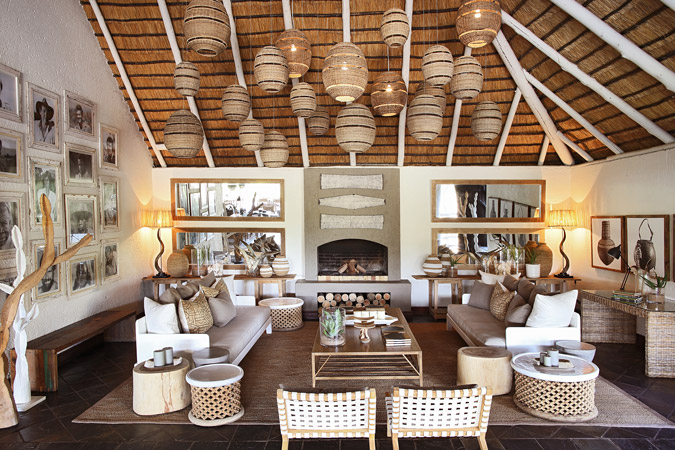 At 11am I made my way down to the dining room, where Camp Manager Will was waiting to take me on a personal tour of the five different camps. All the staff at the various camps were outstandingly hospitable and I got a sneak peak at the different styles of each of the four accommodation options. I also got to see the 'behind the scenes" area of the camp, the staff quarters, bush gym, veggie garden and nursery for kids.
The tour was kept short and sweet to ensure that I made it to the 12pm yoga class on time and with a few minutes to spare we arrived back at the yoga deck. I found myself a mat and began practicing some light stretches. It felt great to release all the tension and stiffness in my joints that had crept in during my travels.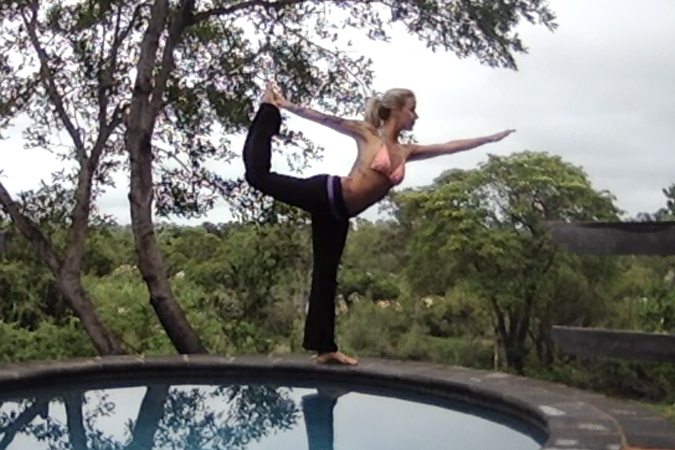 Yoga at Londolozi was delightfully wild, we did some sun salutations and vinyasa, not styles that I'm familiar with but just as challenging and fulfilling. Our session was an hour long and I was the only yoga-bunny in there, it was like my own one-on-one lesson! And because yoga in the bush is subject to the ways of the wild, our session was interrupted a number of times by the presence of a leopard somewhere near camp, this was causing all sorts of havoc with the baboons and vervet monkeys who began calling and clambering into the tree's around the deck.
After my yoga session had finished I made my way to the spa and enjoyed a one-hour full body massage. What a way to spend the morning, by the time lunch came around I was so relaxed that I decided to skip today's feast and spend some time enjoying my luxurious chalet.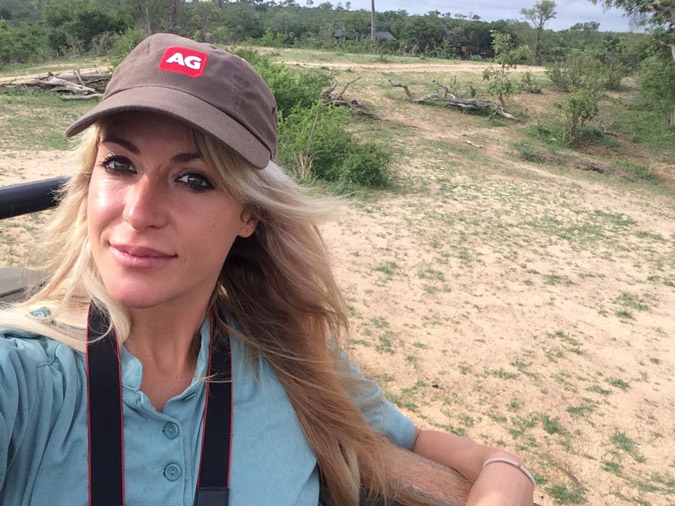 That afternoon we embarked once again on a game drive and spent some time with a coalition of beautiful big male lions who had taken down a buffalo earlier that day. They were now taking it in turns to guard and nibble on the carcass.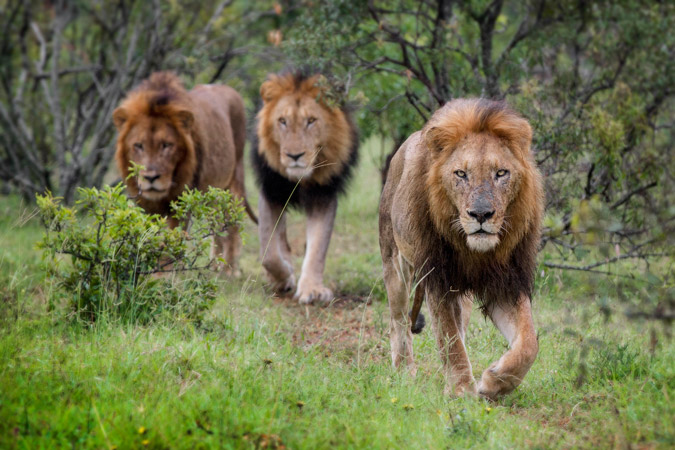 The sky was a stormy grey and vultures perched ominously in the surrounding tree's eagerly waiting for the lions to eat their fill and abandon the kill.
By sunset the rain clouds were beginning to lift and streaks of sunlight lit up the area, it was magnificent. We got a few great shots of the lions in golden light and then decided to leave the sighting.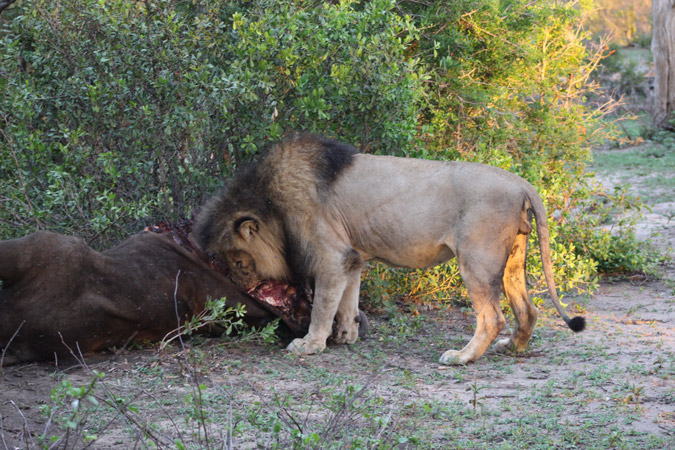 To our delight, with the threat of the rain clouds all but gone we would now be able to enjoy sundowners in the bush! Having left the lions to their dinner we made our way to a safe clearing and jumped out of the game vehicle to enjoy a glass or two of bubbly in the wilderness. To add to the beauty of the evening, on our way back to camp we came across not one but two leopards, a female and then a male about one kilometer apart, the female was in hot pursuit of the male and we had followed her for a while as she sought him out. We didn't know it then but their love story would unravel on our game drive the next morning!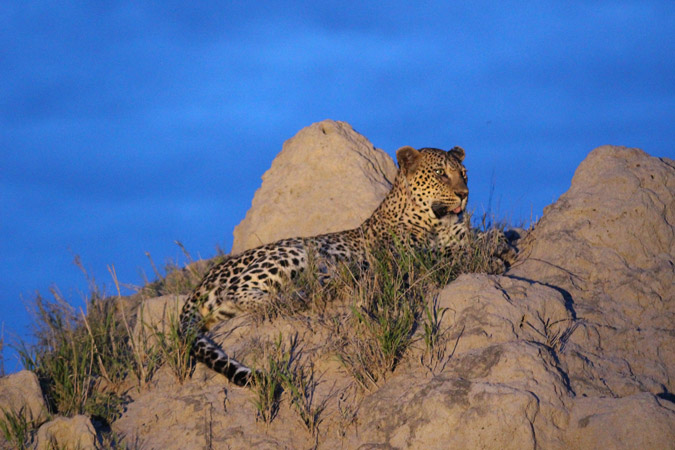 That evening we enjoyed dinner in the Boma and all the guides and management came out to join us. I was exhausted after my busy day and managed to stay awake just long enough to enjoy a wonderful meal and exceptional company.
Aside from the yoga, and the abundance of wildlife, the highlight of my stay at Londolozi, were the numerous leopard sightings. Londolozi has a reputation for it's leopards and boy do they deliver. A mother and two cubs within the first hour on our first game drive, a female and a male about 20 minutes apart the very next evening, and then the same mating pair on the final day. We got to spend an hour or so following the couple, watching as their love story unravelled.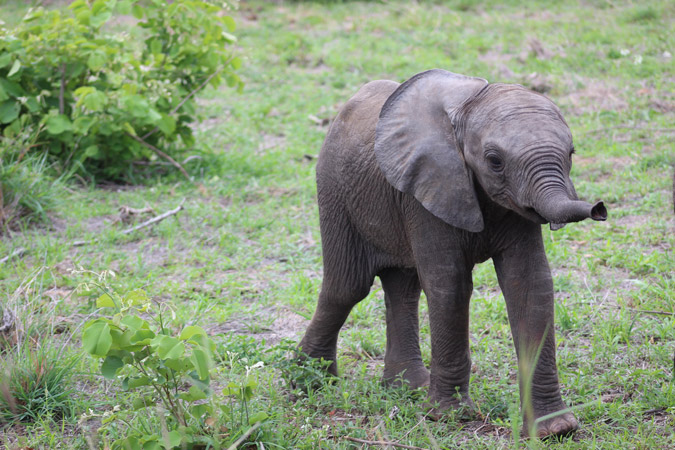 Londolozi is a remarkable safari destination, close enough for a weekend bush break and far enough to be utterly immersed in the wilderness, and with Airlink's seamless bush to falls connection it is now easier than ever to get there.