Guests at Ngoma Safari Lodge in Botswana were fortunate enough to witness this rather gruesome but incredible sighting whilst on a game drive through Chobe National Park: Three lionesses bring down a lone buffalo bull  – and it's not a pretty sight!
Learn more about the hunting and feeding habits of lions below, and view the video of the buffalo hunt at the end of the article.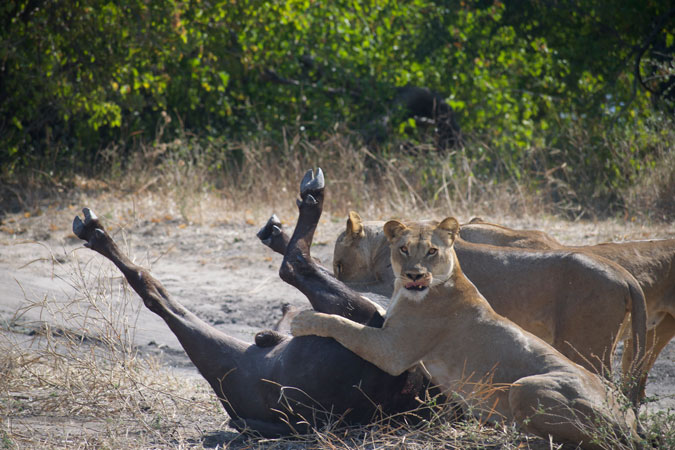 Female lions can weigh up to 150kg, while the males up to 225kg – so they need to eat a fair amount of meat to stay in shape. Female lions usually hunt in a group to bring down large prey, like buffalo, zebra, and wildebeest.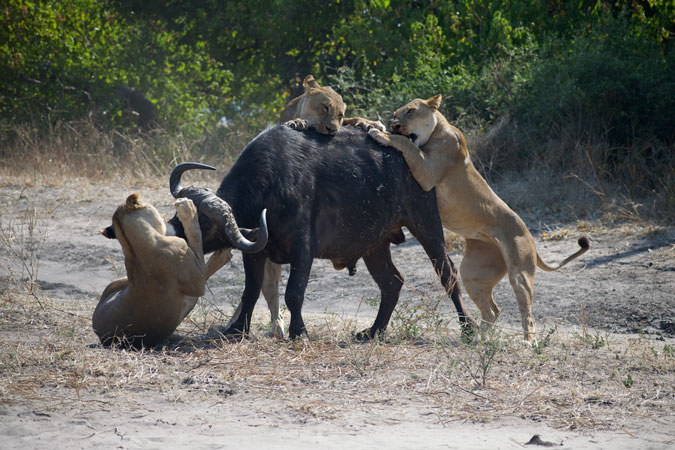 A hunting group likes to stalk their prey, and use the element of surprise by striking at the last moment in a quick burst and then killing by strangulation.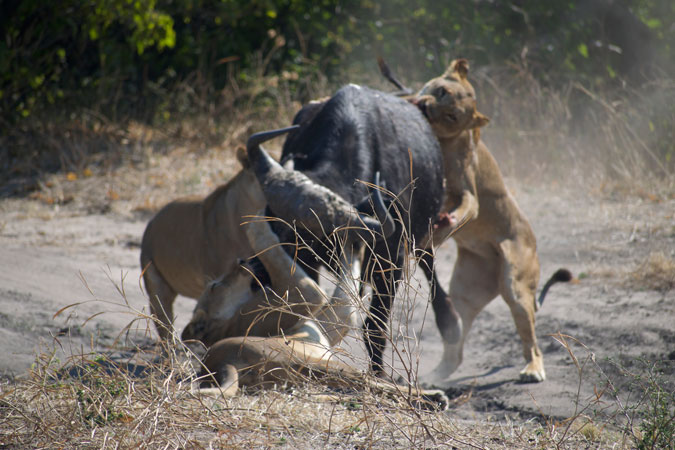 Lions are believed to feed every three or four days, and need on average between 5kg and 7kg of meat a day. That said, they can go without food for more than a week and then tear into prey, eating up to 50kg of meat at a time – that's almost a quarter of the animal's body weight!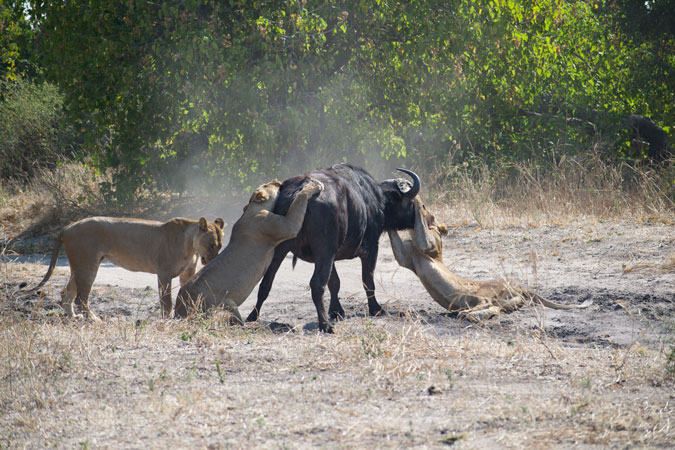 Buffalo have been known to fend off lion attacks for hours before succumbing to loss of blood and energy.
httpv://youtu.be/zI0vIS79Jp8