Written by Janet Kleyn
The first time I heard it, it was far away. "Listen! Lion calling!" I told the guests who has joined me for a morning session in the photographic hide in Mashatu, Botswana.  
A ground-eye view of a lion
"Will he come drink?" they asked excitedly. We'd only ever seen signs of the resident male lion coming down for a drink during the night. No one had been fortunate enough to see him during a hide session.
As I explained to the guests it was unlikely, his calls continued and each time they were closer and closer. Hoping not to raise their expectations too high, I suggested they get their cameras and settings ready just in case.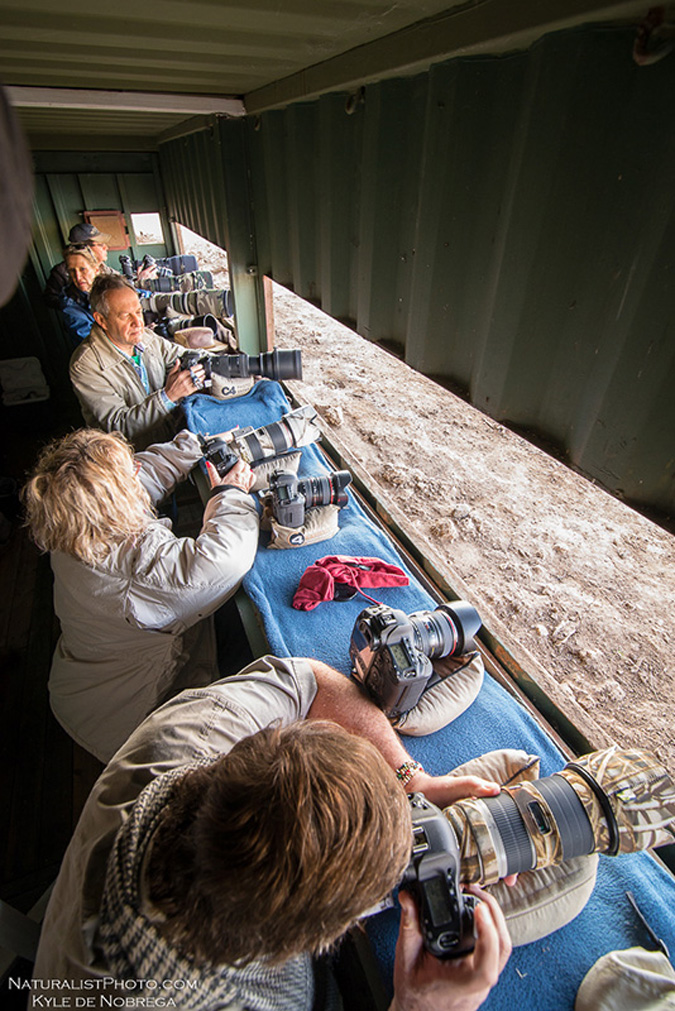 And then suddenly he stepped out from behind a thicket and walked straight up to the water, completely oblivious to our clicking cameras!
He settled down for a long drink before walking off in the opposite direction. The excitement was palpable. We had just photographed a lion only 12 metres away at eye level.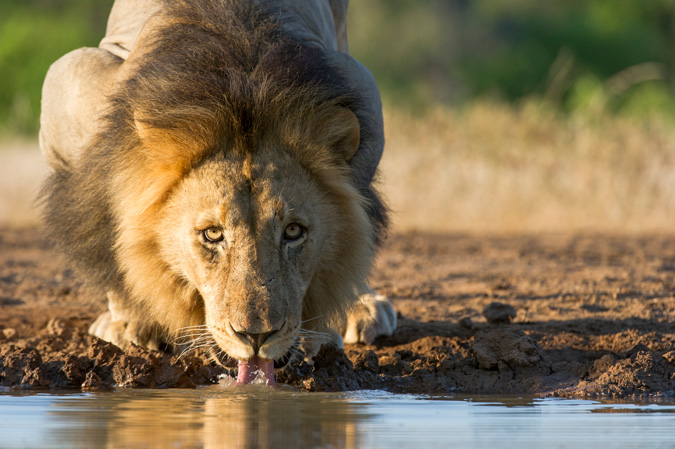 Close encounters of the wild kind
The hides of Mashatu are well known for the incredible opportunities they offer photographers, including many species of birds, impalas, kudu, giraffes and elephant to name just a few. A lion drinking, however, was a first.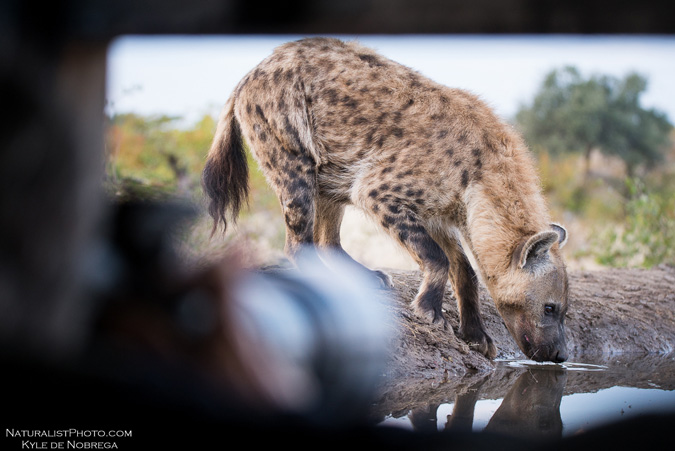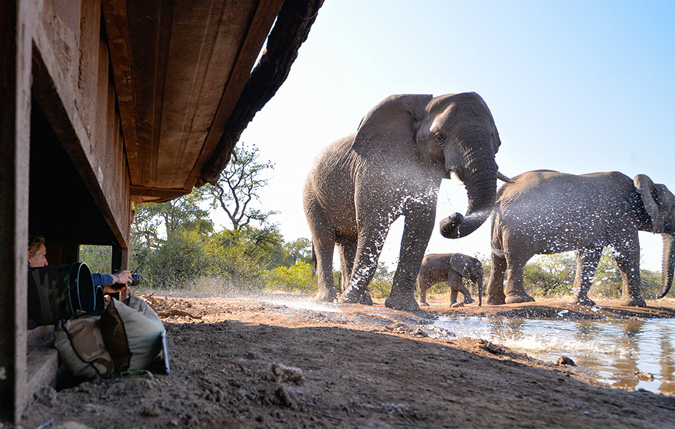 Return of the lion
About a month later he made a second appearance at the hide. This time it was Trevor Kleyn who was fortunate to be in the hide with guests. The lion's approach was exactly as the previous time and Trevor and his group also managed to get some great photos.
Here's hoping he becomes a regular visitor, and brings the females and cubs along in time.