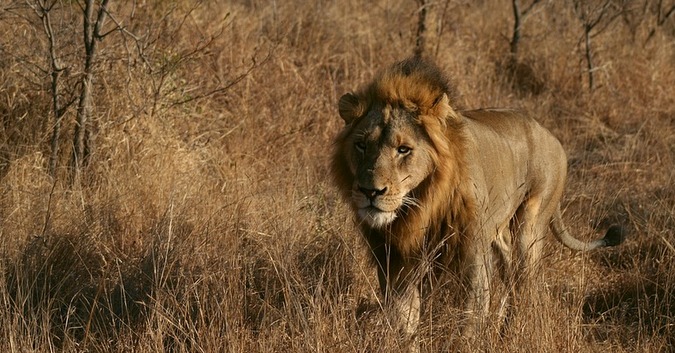 Friday 9 February 2018: A suspected poacher was attacked and killed by lions in a private nature reserve that forms part of the Greater Kruger National Park, South Africa. 
The deceased man is believed to have been a poacher, as a gun, axe and backpack were found close to the scene. Initial reports suggested that the deceased was a 47-year-old tractor driver, after his tractor broke down in the same area – believed to be near or inside the Umbabat Nature Reserve in the Greater Kruger National Park. However, further investigation has revealed that the tractor driver is alive and well.
Police Lieutenant-Colonel Moatshe Ngoepe said: "We are still trying all other means, including the Home Affairs Department, to get his history, which may lead us to his residential place."
"The process of identifying the deceased has already commenced and it might be made possible by the fact that his head is amongst the remains that were found at the scene," Ngoepe continued.
He went on to say that "anyone who can assist the police on the identification of the deceased may go to Hoedspruit Police."
Subscribe to our newsletter.