In recent years Zambia has gained a reputation as one of Africa's most exciting and inspiring tourist destinations. It is a country that is blessed with wide open spaces, dramatic vistas, spectacular waterways, abundant wildlife, and stylish accommodations.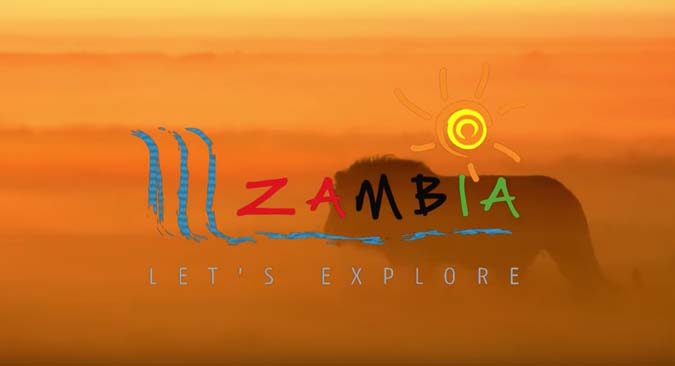 With some of the continent's friendliest people, Zambia is recognised as one of the continent's safest places to visit and tourists are assured of a warm welcome and superb hospitality. Zambia is able to offer its visitors an incredible variety of adventures and experiences.
About 30 % of Zambia's 752,614 square kilometres is reserved for wildlife. There are 20 national parks and 34 game management areas, and many are home to high concentrations of wildlife, providing unrivalled safari holidays…and the opportunity to view big game on foot, escorted by expert guides…one of the country's specialities!
Many parks offer rare, or even unique, sightings..
1. Kasanka National Park in the north east is the place to witness Africa's largest mammal migration as over ten million fruit bats visit annually.
2. South Luangwa National Park possibly has Africa's best leopard population, as well as increasing numbers of the endangered African Wild Dog.  It is also home to the endemic Thornicroft's Giraffe and Cookson's Wildebeest, not forgetting the famous elephant guests at Mfuwe Lodge.
3. At 22,400 km2, the enormous Kafue National Park boast more species of ungulate than any national park south of the Congo Basin, and is also a great place
to see the larger predators, including cheetah.
4. In the Lower Zambezi National Park river safaris are a special treat.
5. The wildebeest migration in the remote Liuwa Plains National Park is the second largest on the continent.
Bird watchers are in paradise throughout Zambia, with over 700 recorded species including the remarkable, prehistoric shoebill, found in the
Bagweulu Swamps.
With some of Africa's longest rivers and largest lakes, Zambia can offer water- lovers and fishermen some amazing opportunities… from canoeing the
mighty Zambezi, relaxing on a Kariba houseboat, to catching monster fish in Lake Tanganyika.
If waterfalls inspire you then Zambia has dozens, including the world famous 'Mosi -oa-Tunya"- The Victoria Falls. Visitors here can merely admire the stunning views, or indulge their passion for adventure with one of the world's highest bungi jumps, or an adrenaline filled white-water rafting expedition.
Culture and history lovers are well taken care of, with museums, cultural centres and the chance to witness some spectacular tribal ceremonies.
With something for everyone, this amazing country truly is worth exploring…
Subscribe to our newsletter.