For many parents, naming their child is one of the most important considerations they have to make. From looking through countless baby naming books, to consulting family members, to perhaps drawing straws because a mother and father can't decide between Leigh and Lee.
Names have always been something that carry great significance and meaning, from religious icons to fictional characters in your favourite novel.
Naming a newborn baby has been part of Rwandan tradition and culture for centuries. Names evoke feelings of emotional attachment and connection. Recognising the importance of names in Rwandan culture, the government of Rwanda and the Rwandan Development Board have used naming ceremonies – known as Kwita Izina ("to give a name") – to promote the protection of Rwanda's mountain gorillas.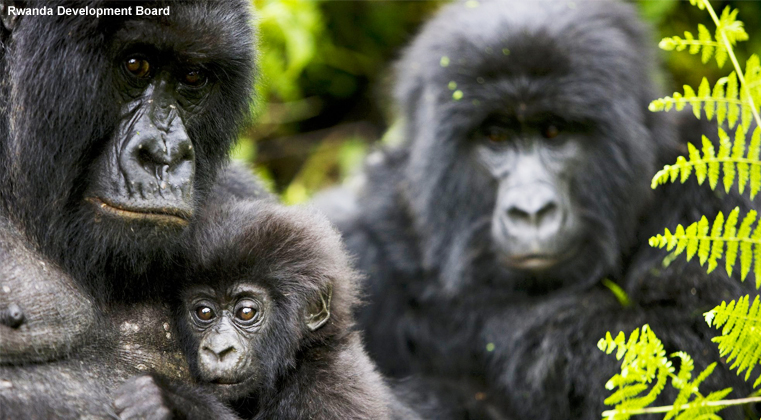 Little awareness and exposure was given to gorilla naming in Rwanda. Prior to 2005, when the ceremony started to become the spectacle we know today, the naming of baby gorillas was done amongst researchers and rangers that closely monitor these animals on a daily basis.
You may be wondering though why it is such a spectacle. Well, it creates awareness. Thousands of special invited guests attend Rwanda's annual Kwita Izina. People from tourism, conservation and the Rwandan government make their way to the foothills of the Virunga Mountains, close to the gorillas' home in Virunga National Park.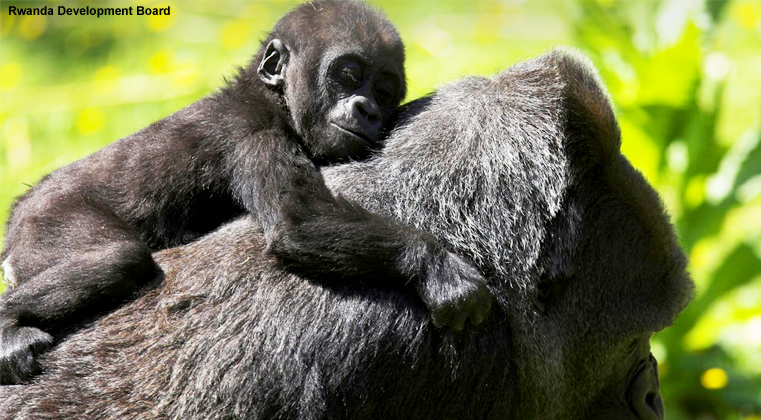 Naming a newborn mountain gorilla is a special honour and those chosen to name a baby are carefully selected. The meanings behind each name chosen is explained with heartfelt consideration (at the Kwita Izina this year, 14 newborn mountain gorillas were named).
Rwanda sees each new born baby gorilla as a celebration of conservation.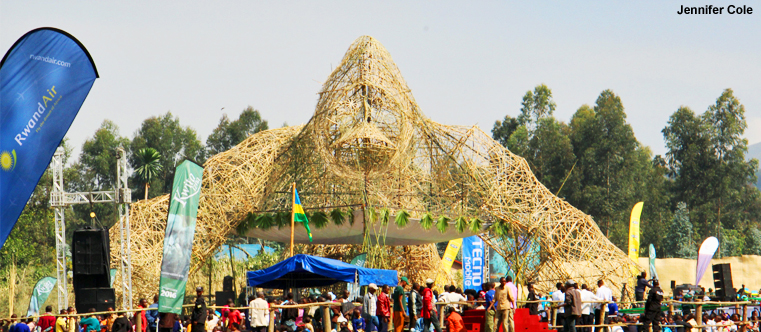 This celebration of conservation seems to be working. In 1985 there were less than 300 mountain gorillas left in the wild. Today the number sits at around 880 mountain gorillas in the forests bordering Rwanda, Uganda and the Democratic Republic of Congo.
Rwanda is proving to be a great example of conservation in East Africa, not just for mountain gorillas, but for wildlife as a whole – with the Big 5 now all in Akagera National Park.