As a young girl growing up in a rural village in Limpopo Province in South Africa, Result Ndlovu knew she wanted to be a chef when she grew up. She used to stand next to her grandmother and watch her prepare the family meals, asking questions, helping where she could.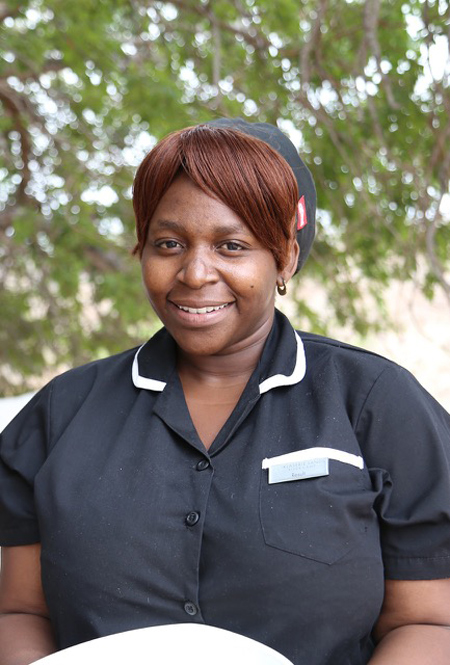 Initially she started with simple scone recipes, and even the simpliest of recipes provided her with complete and utter joy.  Ndlovu decided to apply to Singita Cooking School and was one of nine accepted from over 200 applicants.
She completed her 18 month course and is now officially the head chef at Klaserie Sands River Camp. Guests love to hear her soft singing coming from the kitchen, are enchanted by her generous smile, but mostly love her variety of tasty salads and sweet delights.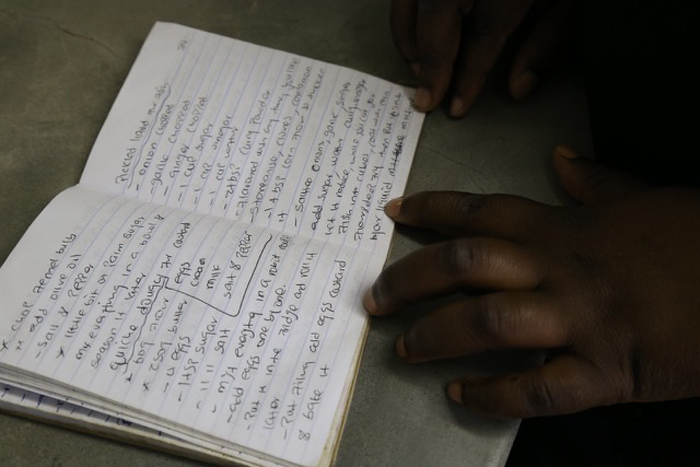 As the heat of summer approaches at a rapid rate we are turning more and more to healthy, light summer eating. Things are no different in the kitchen at Klaserie Sands River Camp, where we believe in healthy living and choose fresh, seasonal ingredients whenever possible.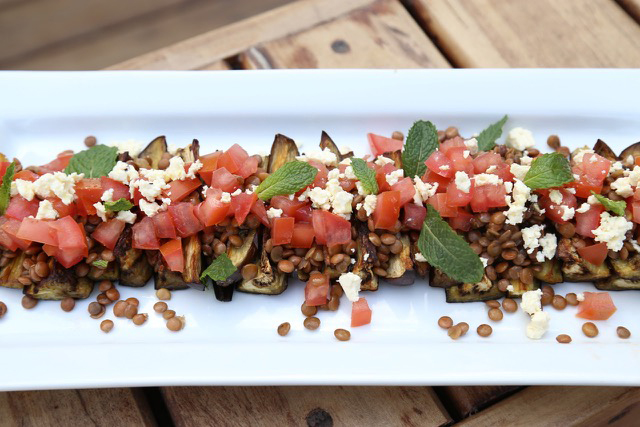 Result's aubergine salad is perfect as an accompaniment to chicken or lamb, but is substantial enough to serve as a meal on its own. It is one of our favourites as its quick and easy to prepare and tastes delicious, we hope you enjoy it.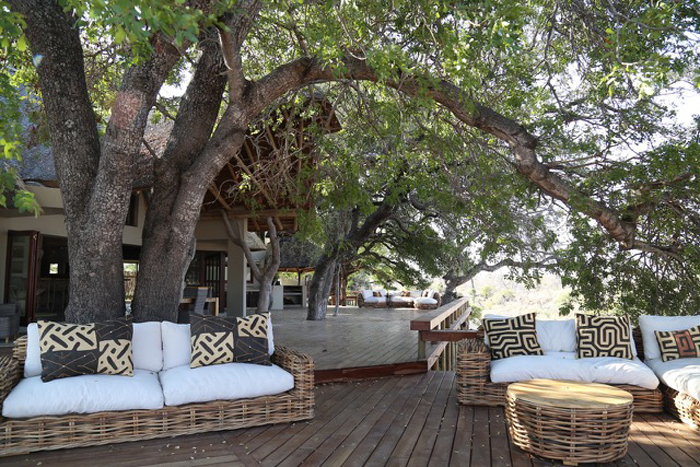 Aubergine and Lentil Salad
Ingredients: 
– 2 aubergines, cut into wedges
– 3 tbs olive oil
– salt & pepper
– 1 cup puy lentils
– 3 cups chicken stock
– 2 fresh tomatoes, seeded and chopped finely
– 1 round of feta
– mint leaves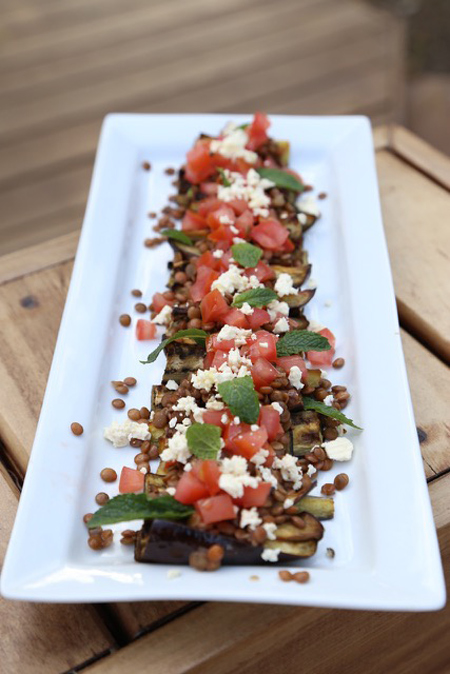 Method: 
1. Place the aubergine's in a baking tray and cover with olive oil, season and roast in an oven at 180ºC for 45 mins, or until golden and soft
2. Put the lentils in a pot with the chicken stock and cook for 30 mins until they soften slightly, drain any remaining water
3. Arrange the aubergine on a platter topped with lentils, top with chopped tomato and crumble the feta cheese over.
4. Sprinkle some mint leave sand serve
Subscribe to our newsletter.