Uganda is one of the last re-known homes to the biggest remaining population of the Rothschild Giraffes. One of the best places to see these long-necked beauties is the Uganda Safari tour destination of Murchison Falls National Park, home to around 800 individuals.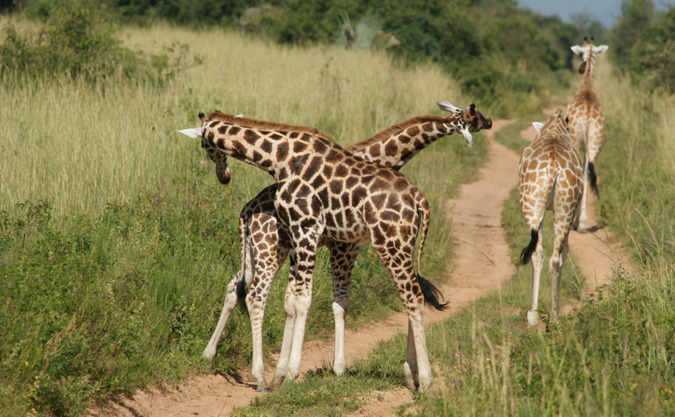 The fate of the world's tallest mammal is in question with their population steadily declining to what now stands as a mere 2,500 individuals, many of which are recorded to be in captive breeding programs and Zoos. This declining trend has been a concern to many conservation bodies including the International Union for Conservation of Nature (IUCN) that recently elevated their status from the list of Least Concern to Vulnerable.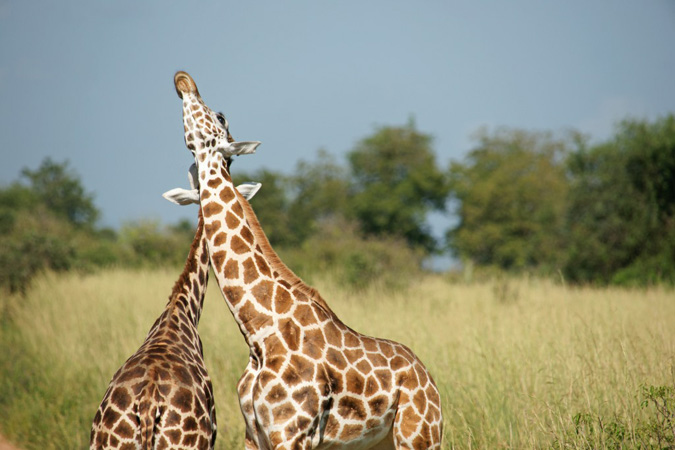 Due to the fact that Uganda has a strong presence of the Rothschild Giraffe population, it has in recent years taken the mantle of protecting and trying to save this precious subspecies from the threat of extinction.  By undertaking a redistribution and translocation project from various areas in the park, they hope to increase the chances of reproduction. The giraffes have been moved from Murchison Falls National Park to Lake Mburo National Park and then also from the northern sector to the southern sector in Murchison Falls National Park.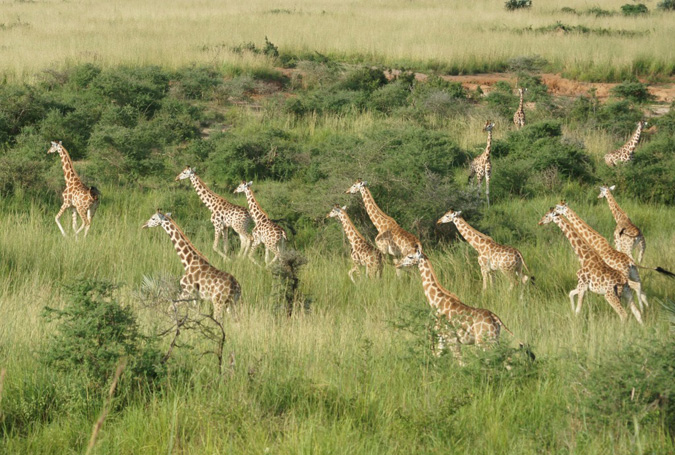 Besides the Rothschild Giraffe translocation, Uganda Wildlife Authority (UWA) along with the Uganda Conservation Foundation launched a patrol in the Delta Area in 2012 and managed to remove over 300 poacher snares. They also worked together to establish three ranger posts in the strategic Giraffe habitats namely; Kabim and Semanya on the Albert Nile then at  Punu Rii in the Valley of Wangkwar. Veterinary studies have also been carried out in conjunction with the Busch Gardens – a US based African-themed animal Park to ascertain the cause of skin lesions among Giraffes in Murchison for which a type of parasitic nematode has been identified as the cause. A broad spectrum anti-parasitic named Ivermectin was applied in selected individuals and they will be monitored to find out about the change.
As a result of the concerted conservation efforts, even other wildlife populations in Uganda are steadily increasing including the critically endangered Mountain Gorillas that form the stronghold for the Uganda gorilla safaris – one of the most exciting wildlife safari activities in the world. 
Subscribe to our newsletter.