Written by: Ashton Mitchell
The Sephiri Tours story begins one day in August 2010 when my passion for cooking and love of adventure collided and led me to apply for a job at a game lodge. I was working as a chef at a local restaurant in Durban at the time and when I saw the position online, I knew what I needed to do.
I've always been a fly-by-the-seat-of-my-pants kind of person and I was unhappy at my job so as soon as I saw the reserve position I jumped at the opportunity. My family and I always had an annual holiday on safari so they were pretty ecstatic to hear that I was going to be working in the bush.
Two days later and I had packed up and moved there, and less than a week after applying I was at Nambiti Private Game Reserve's gate eager to begin this new chapter in my life. Waiting at the parking shed, ready to whisk me off to my new home and job was a very tall guy, all kitted out in khaki, who introduced himself as Andrew.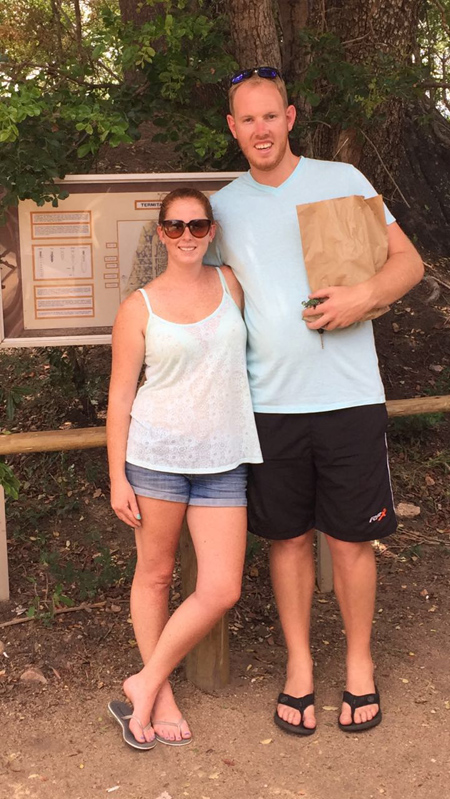 Andrew had been at the lodge for about two years before I arrived. He trained at Ulovani in the Eastern Cape and worked for a short time at a lodge in the Amakhala Game Reserve. He soon left as his aunt and uncle had bought a plot on Nambiti Game Reserve which was to become Lions Valley Lodge. Andrew was involved with the construction of the lodge from day one and then stayed on as a game ranger when it was opened to the public.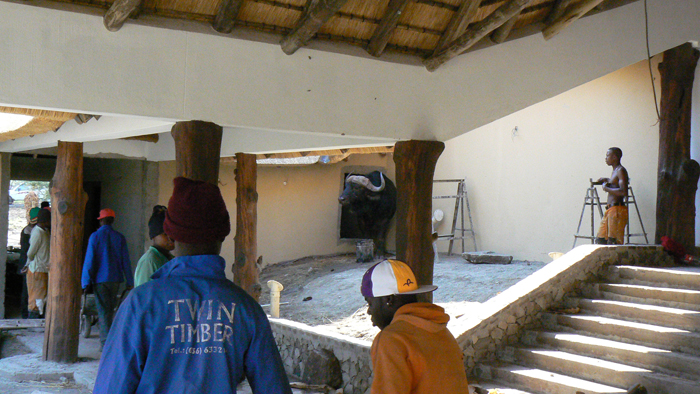 The day I arrived he was the one who showed me around. We went buzzing around on a golf cart and one of the places he took me was the workshop where he was busy fixing a quad bike that had been mauled by the resident rogue buffalo, "Split Ear". He had loads of stories to tell about that buffalo including being chased across a dam while his fellow guide was stuck up a tree.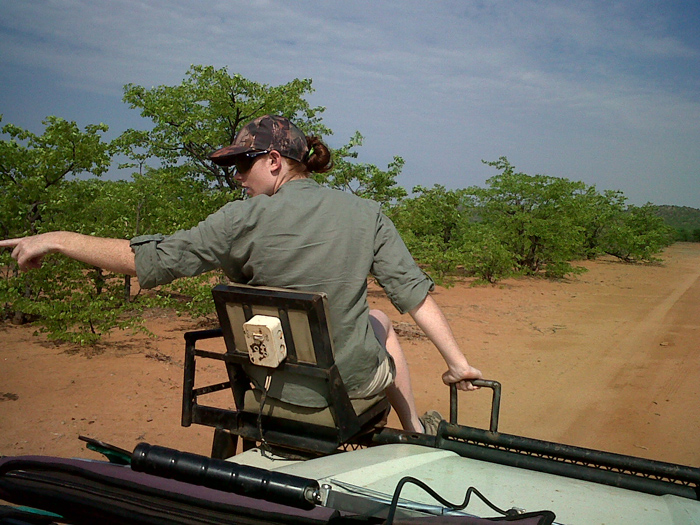 It was there at Lions Valley Lodge that my love for wildlife – and Andrew – started to blossom. I was soon phoning home with epic tales of kudus raiding my vegetable garden, creeping through the bush on foot to get a closer look at a cheetah and being chased by that crazy buffalo. I'm sure at the time my friends back home all thought I'd gone mad.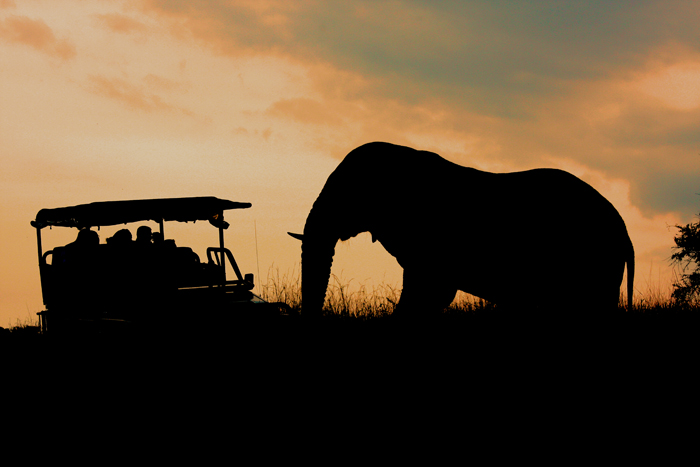 We had a conference group in not long after I had arrived and in the evening instead of doing a long game drive they just went to the top of the ridge near the lodge for sundowners. As a surprise the lodge had organised some Zulu dancers to go and do a bit of a show for them. I was standing in the reception, which has huge glass doors, when I heard the vehicle approaching.
I was just about to go back to the kitchen when I decided that the vehicle was driving much faster than usual and the Zulu dancers were making a lot of noise. I turned around and saw the game viewer zoom past the reception closely followed by none other than Split Ear, the buffalo. Needless to say the dancers were freaking out. The tears of laughter had barely stopped running when the vehicle and buffalo came flying past again! According to the driver it took nearly three kilometres of rally driving before Split Ear gave up.
Time hop to September 2015 when I joined Andrew at Sephiri Tours. It is through this company that we want to share our love of wildlife, adventure and all things to do with Southern Africa with you. I know I've left a massive gap in the story but there is so much to tell so I'm saving the juicy bits for future posts!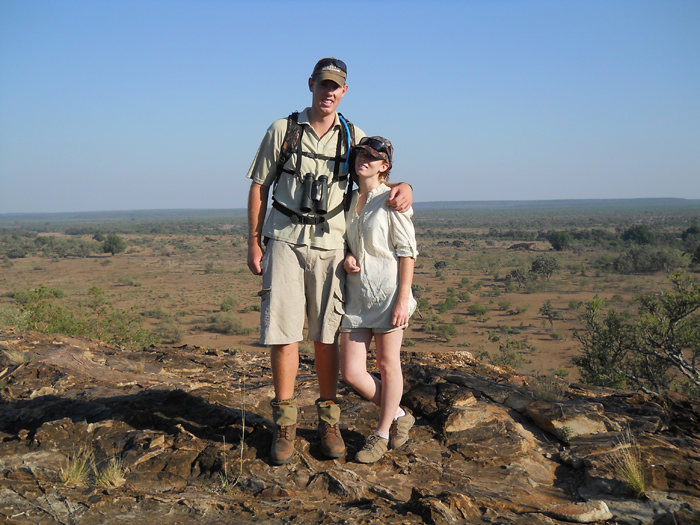 Subscribe to our newsletter.