Exceptionally hard-working, friendly and just downright brilliant, Pearl Lesinya is quite literally the pearl of Ant's Hill and Ant's Nest Bush Homes.
Unlike most horseback safari guides, who often come from a background of working with horses, Pearl only learnt to horse ride when she started working at Ants and, as it turns out, is a complete natural in the saddle.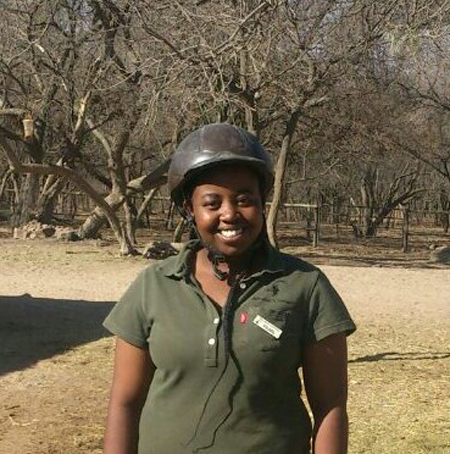 Her journey began when she was hand-picked by co-owner, Tessa, to be a part of the team at Ants. Pearl was completing a course in nature guiding with the YES Project and was granted a placement at Ant's Hill in December last year. Determined not to let her slip away, Tessa made Pearl a permanent employee shortly afterwards. We got in touch with Pearl to find out a bit more about her…
How did you get started as a horseback guide?
I've always loved nature and was a member of the Girl Guide Association from the age of 9, where I was taught to love and care for all living things. Horseback guiding (or guiding in general) was never really on my radar. However, while in the YES Project, I was reminded of my Girl Guide lessons by my facilitator, Mr Bertus Van Zyl. His passion for guiding and conserving nature is incredible and he made me fall in love with nature guiding as a career choice. It wasn't until I got to Ants that I started learning to horse ride.
How has the experience of learning to ride/guide been like?
Learning to ride and guide has been an out of this world experience. I mean, who would've thought that a township girl like me would become a nature guide, or even ride horses for that matter!  I have learnt that horses are a lot like us; if you treat them with love and respect, they'll return the favour.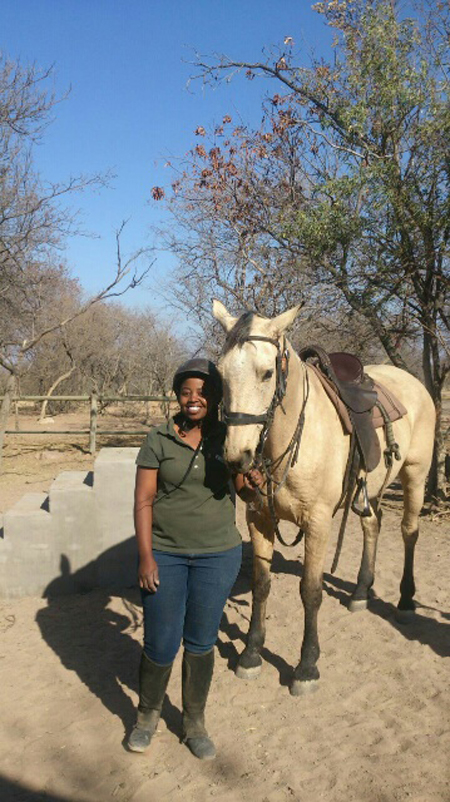 What has been the hardest part of it all?
Besides learning all the different routes and paths in the reserve, I can't really think of any 'hard' experiences, because I have learnt to make the most of life, be it good, bad, hard or easy. Being the adventurous person that I am, it's hard not to have fun!
What has been your favourite part of it all?
My favourite part is the fact that I am a young African woman doing horseback guiding! In my culture, horse riding is considered a 'white man's sport' and it is great to be able to prove people wrong. On top of this, I am also succeeding in a male dominated industry. I guess this is why they say: "Wa thint'abafanzi, wa thint'imbokodo" meaning "You strike a woman, you strike a rock!"
It has also been amazing to be able to meet all the different people from around the world and hear their stories and life experiences.
Do you have any advice for anybody else considering becoming a horseback guide?
Go ahead and do it! Nothing is impossible because impossible itself says "I am possible!" It's not all a walk in the park, but if you're dedicated and have a passion for it, you will succeed.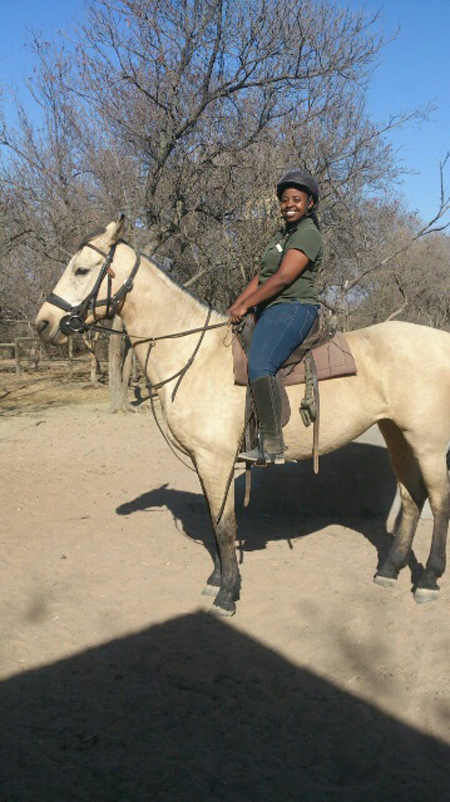 Although Pearl hasn't started taking rides out on her own yet, she is 'chomping at the bit' to get out there and take the lead. From the sounds of things, we're sure it won't be long now!
Subscribe to our newsletter.