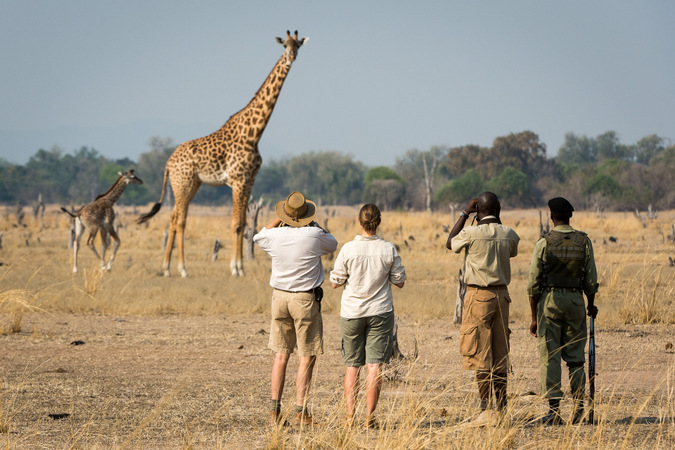 Viewing wildlife from a game vehicle is the most popular mode of safari transportation, however, it's certainly not the only option. For travellers looking for a more immersive and authentic way of exploring Africa, walking safaris and horseback safaris are two excellent alternatives.
In a game vehicle, it's easy to lose focus of the true nature of a safari and concentrate only on seeing wildlife. The sounds of the bush are drowned out by the engine, the sights whizz by too quickly and the smells go almost unnoticed. A horseback or walking safari, however, provides a far more intimate perspective of the wilderness, allowing you to see the bush through the eyes of Africa's wildlife.
Walking safaris
"For those seeking to get closer to nature and some adventure, a walking safari is the way to go." ~ Robin Pope Safaris
Walking safaris are the original, and purest way to experience the flora and fauna of the African bush. On a walking safari, you are no longer just a spectator to the wild, but rather, you become a participant, and the experience of seeing wildlife is far more rewarding without the comfort of a vehicle. However, by their very nature, wildlife encounters have an element of risk, and this is often the primary concern for people planning to embark on a walking safari.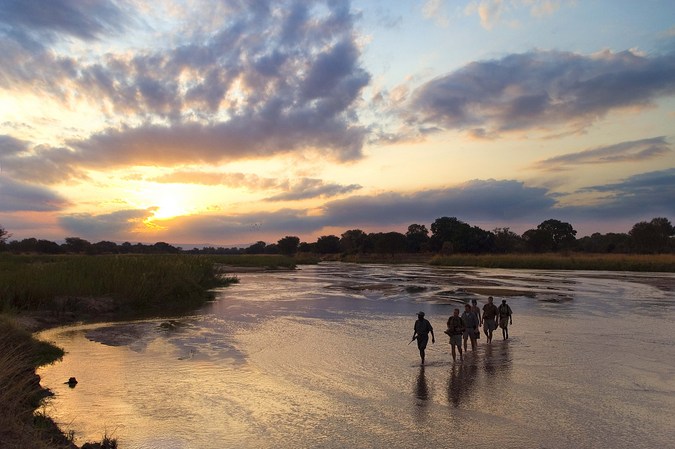 The safety of walking safaris
When walking in the wild, it's vital to show reverence for your surroundings. Wildlife is unpredictable and, while serious incidents are extremely rare, chance encounters with wildlife can happen. Having said that, animal behaviour has been thoroughly researched and studied, and qualified and knowledgeable guides are able to 'read' the bush and avoid dangerous situations.
That is why it is always so important to choose a reputable company with highly experienced guides to take you on your walking safari.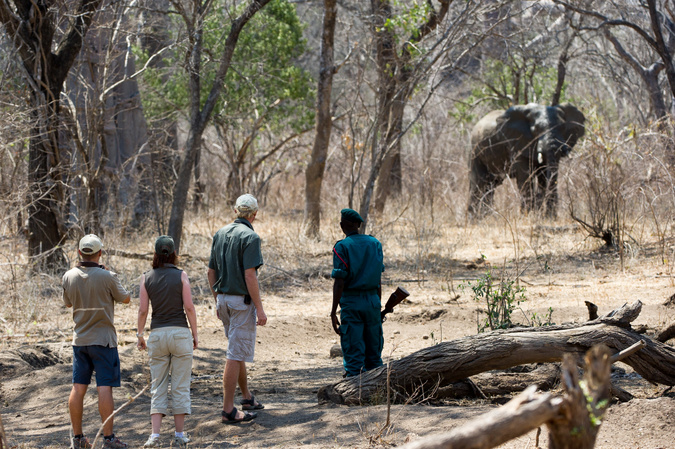 Horseback safaris
Switching your seat in the vehicle, for a seat in the saddle, and participating in a horseback safari, is one of the most unique and all-encompassing ways to experience the bush. As the wildlife generally sees the horses as just another animal, you will be afforded phenomenal up-close encounters from horseback.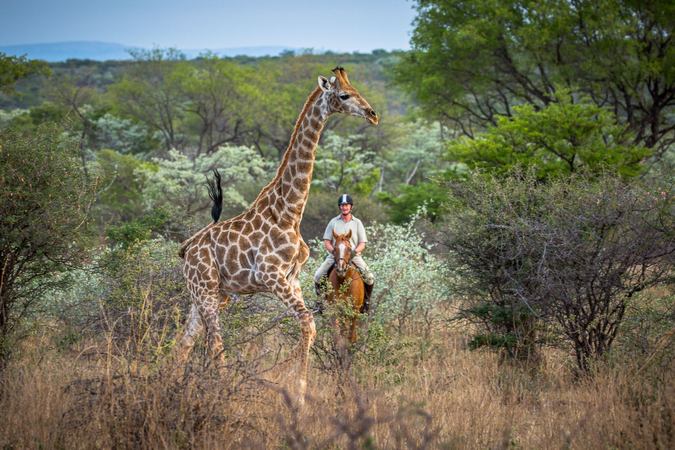 The safety of horseback safaris
Like walking safaris, horseback safaris take you right into the heart of the bush and there are always a few risks involved. Therefore, the company you chose to do this activity with should be very well reputed and have an excellent track record.
While there have been very few reports of animals attacking horseback safaris, it's always good to have your wits about you, especially if you're riding in Big 5 territory. If you're not an experienced rider, it is probably best to avoid Big 5 game reserves and choose a place that caters to all riding abilities, while still providing spectacular scenery and wildlife viewing opportunities.