Just up the road from St Lucia is the oldest proclaimed natural park in Africa, the Hluhluwe-iMfolozi Park. I was privileged to spend three days exploring this wildlife haven.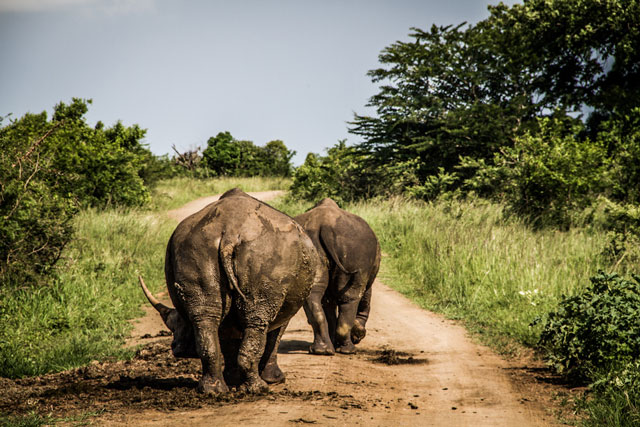 After the the short drive up from St Lucia, I headed straight for the park thinking i could do a quick scout and check out the lay of the land. My Wild card got me in for free and after avoiding the warthogs cruising through the parking lot I had finally arrived.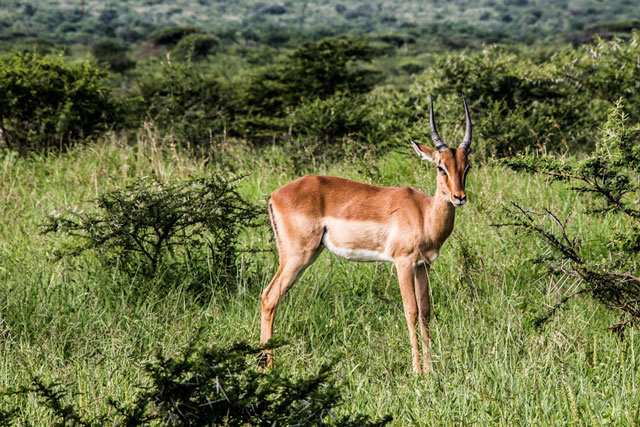 It didn't take me long to spot my first rhino, albeit a distance away but it boded well. It also didn't take me long to spot my first tour group – a more than common sight over the next couple of days. I also started to get an idea of the scale of the park and my quick scout turned into an all day drive that was epic and crazy hot.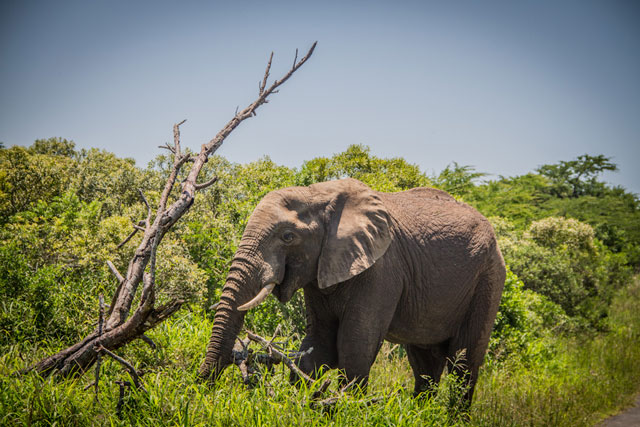 There are a couple of places to stay near the park, the Hluhluwe Backpackers which is about five minutes from the gate and the Isinkwe Bush Camp & Backpackers. I ended up staying at the latter, mainly because they had a pool and sitting in my cab in the heat all day necessitated a place to submerge myself in water with a cold beer. It's a very nice little spot, its rates are a tad up on the usual backpacker rates, but then again, it isn't the usual backpacker.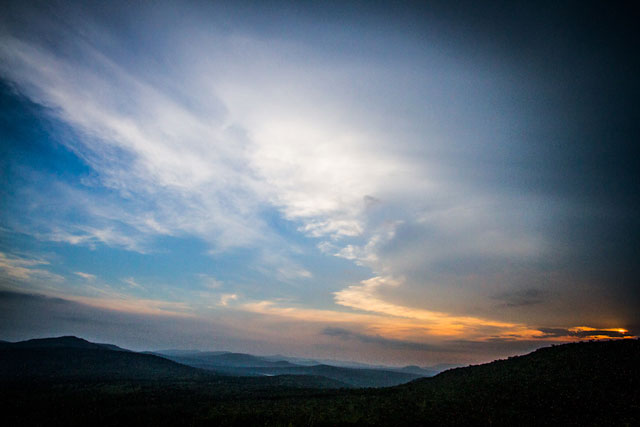 I headed back to the park for one more morning drive and can honestly say it's an incredible place, literally teeming with game.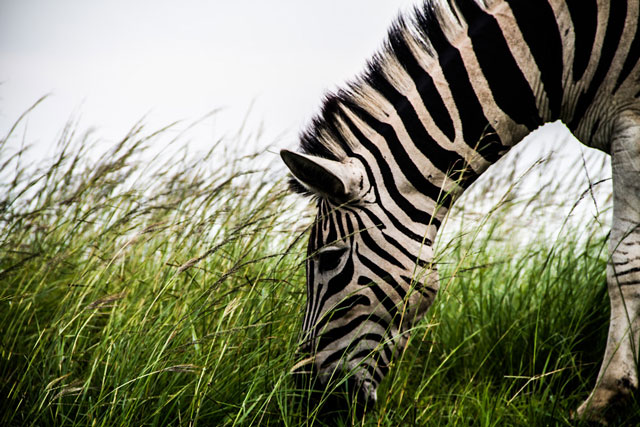 Over the three days I had an incredible encounter with two white rhino having a mud bath in the mid-day heat, watched a giraffe and its junior hanging out by a waterhole, was surrounded by a herd of elephants, encountered herds of zebra, buck and more. If anything, I was kind bummed I didn't encounter any predators, but you can't have everything.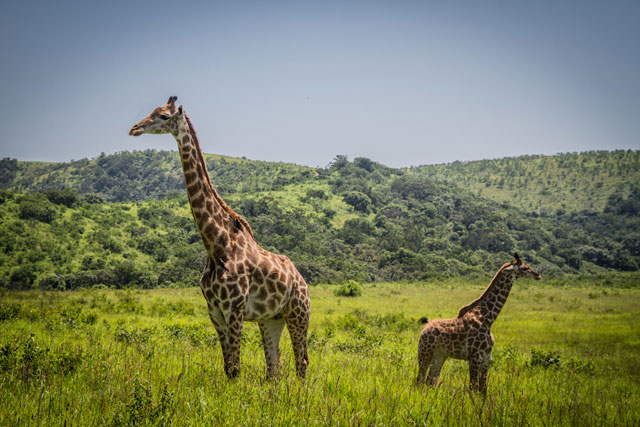 Hluhluwe gave me the impression of being a bit more touristy than the iMfolozi section, which seemed a little wilder as well. In fact if I was to have a gripe, it was the amount of tour groups running in and out of the park. There is nothing like a truck full of folks in the back of an open van to ruin a wildlife encounter.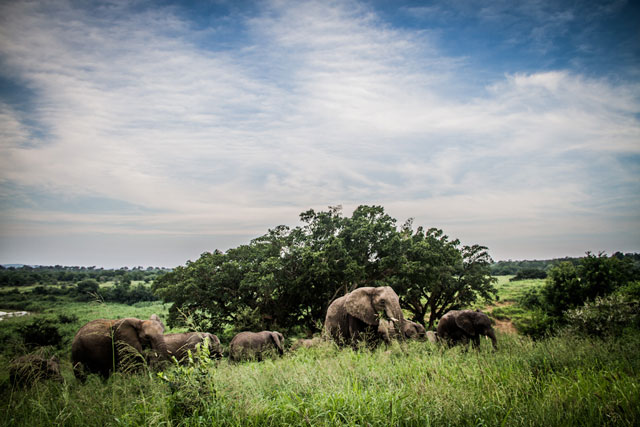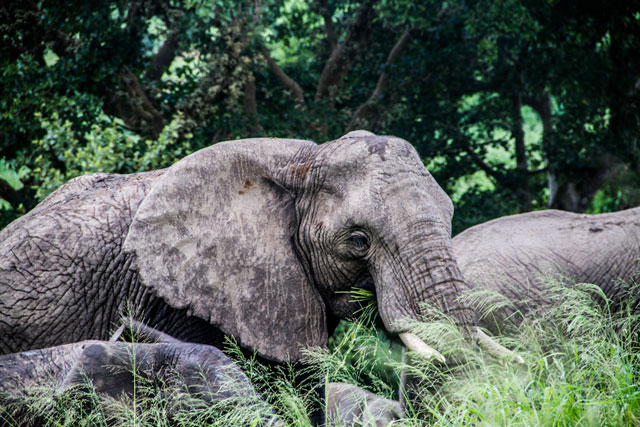 Hluhluwe-iMfolozi Park was another place I had been itching to visit and as with all the places I have visited it exceeded everything I had imagined and I can't help but feel that as South African's we are probably the most privileged nation in the world when it comes to beauty and natural wonder.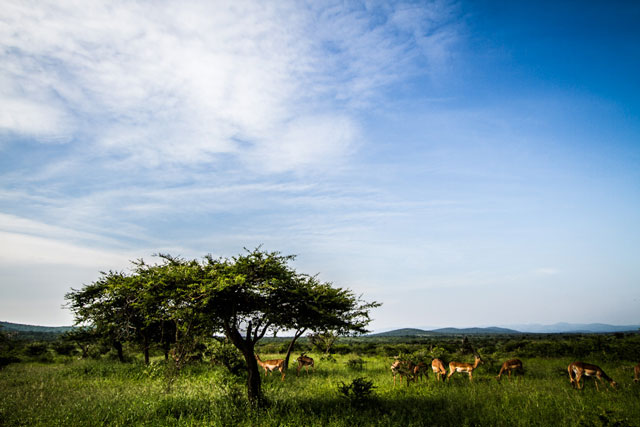 Isn't it time you went and saw it?