Information provided by: APOPO
NGO APOPO recently announced that it is raising funds via a crowdfunding campaign on Crowdrise to transform a deadly former military site into a public nature reserve. APOPO, famous for their landmine detection rats that sniff out explosives, also known as HeroRATs, have set out to raise US$20,000 to support the project, which promises to save lives and return land to local communities.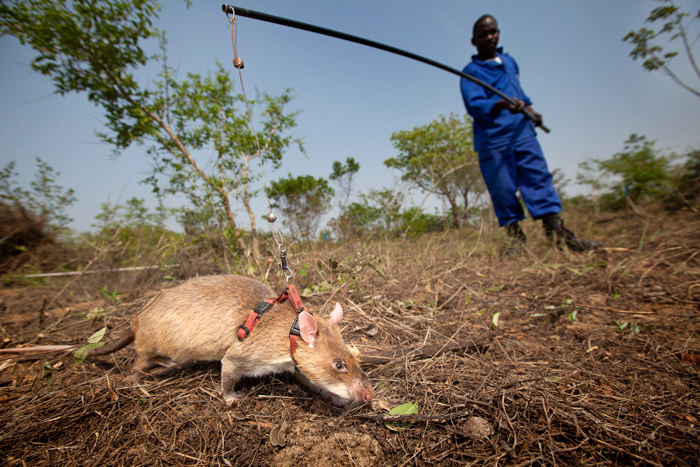 The Malhazine complex in Maputo, Mozambique, has been used as a military ammunition storage depot for decades. It has suffered two major ammunition explosions and a number of smaller ones, which have killed and injured many civilians and resulted in ammunition left scattered across the complex. APOPO and the HeroRATs promise to end the unnecessary deaths of civilians and lay the groundwork for a world leading nature reserve.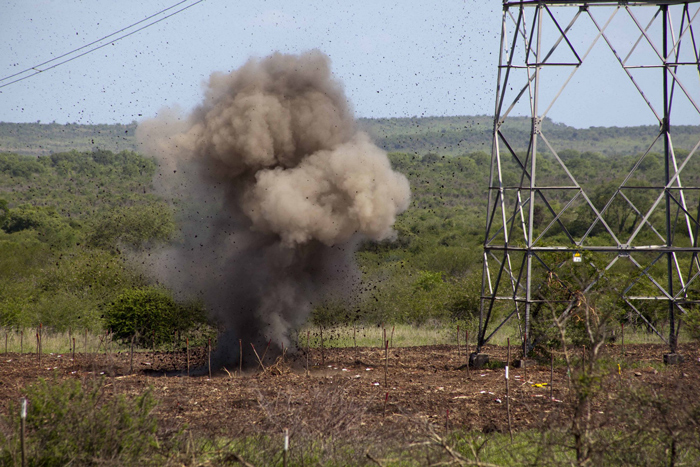 The aim in Mozambique has been to facilitate the clearance of ERW and landmines, reduce the number of accident victims, enhance national development and speed up full recovery from war at the lowest possible costs. To do so, APOPO is engaged in the development of a low-cost and efficient mine detection methodology. APOPO's clearance team includes sixteen mine detection rats, known as HeroRATS, which rapidly speed up the time taken to detect explosive remnants of war.
APOPO Founder, Bart Weetjens, said: "This is a once in a lifetime opportunity to transform a site that has killed hundreds of civilians into a vibrant nature reserve that will be treasured by generations to come. The ammunitions dump is known only for fear and death, yet with the help of some furry little heroes, we can return this lost land to local communities and an array of wonderful wildlife."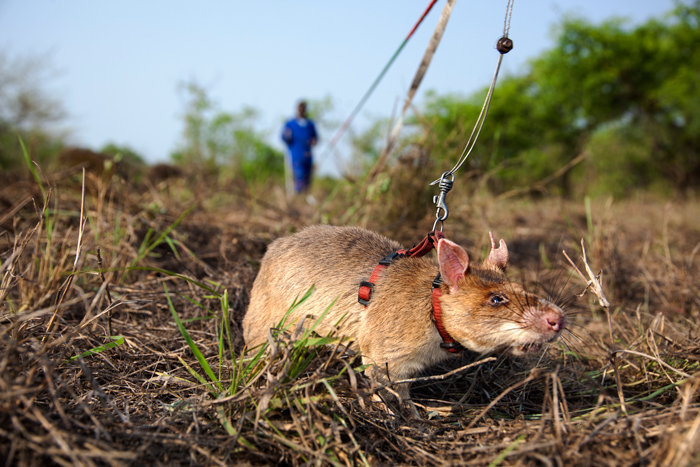 The Malhazine project will support local communities and national capacity building by training hundreds of Mozambicans from the ground up, thus relying on national staff for nearly all roles.
APOPO's vision is to solve pressing humanitarian and development challenges through local solutions for local problems. Clearing explosive remnants of war (ERW) and dangerous items of ammunitions removes a critical structural barrier and a precondition for development.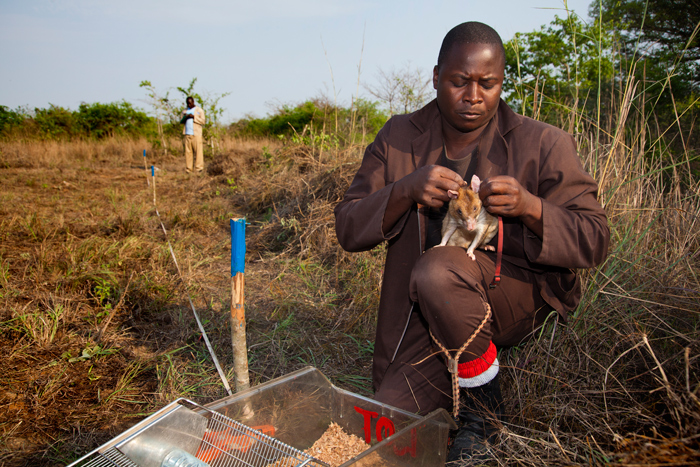 The ammunitions clearance and disposal is on behalf of the Ministry of the Environment at the request of the National Institute of Demining in the Malhazine Ecological Park, formerly known as the Malhazine Ammunition Depot, located in Maputo Province.
Subscribe to our newsletter.