Kenya, famous as the original safari country, offers some of the best wildlife viewing in the world. But planning a safari for the first time in a new country can become an overwhelming task with all of the choices available. To help you out, here is Gamewatchers Safaris' guide to help you plan the ideal safari in Kenya to suit your interests and needs, as well as your budget. Make sure that you make these key considerations before booking your trip!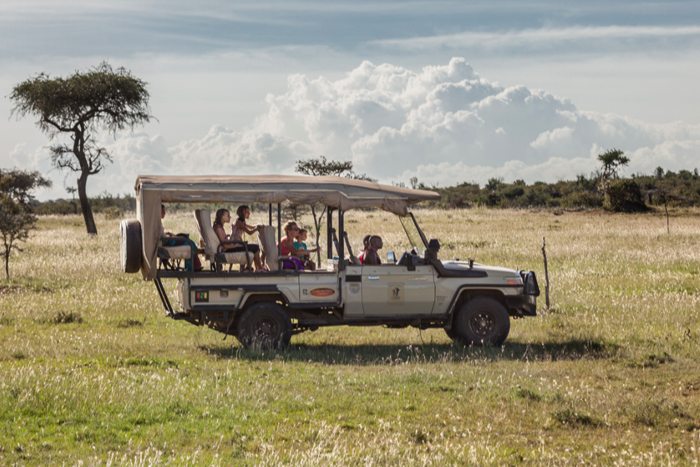 ACCOMMODATION – CHOOSING WHERE TO STAY
There are a number of options when it comes to accommodation for your safari in Kenya. Making the right choice can make all the difference.
Boutique lodges and small, luxury accomodation
These are more exclusive, usually catering for less than 30 guests and offer impressive accommodation with higher standards of décor, service and cuisine. Prices are also higher and most guests arrive by air, flying in on light aircraft to avoid long journeys over bumpy roads. Guests are taken on game drives in 4×4 safari vehicles by driver-guides who know the area well.
Eco-camps
These camps are small and exclusive and designed to have minimal impact on the environment through eco-friendly design and operating systems while still offering comfortable accommodation and high standards of hospitality. They are ideal for guests who wish to get close to nature and to enjoy an authentic safari experience with excellent guides.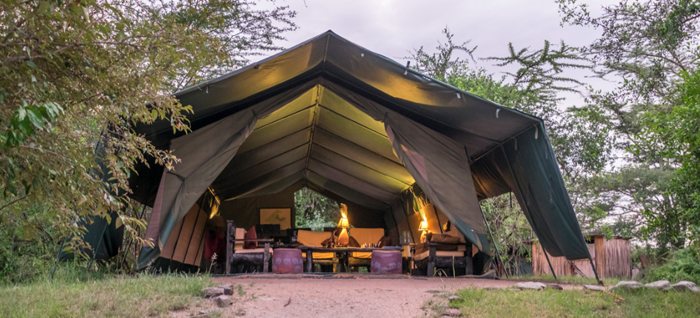 Large tourist safari lodges and permanent tented lodges
These are popular with the mass-market tour companies operating minibus tours by road and have the type of facilities expected of hotels, with bars, dining rooms and swimming pools. They usually accommodate over 100 guests and can be a little impersonal but offer a lower-priced option for those on a limited budget.
Adventure camps and mobile camping
These camps feature accommodation in small 2-man dome tents. It is 'real camping' with sleeping bags on a mattress on the floor. The camps are designed to offer the same high quality wildlife viewing experience provided by the top-end safari camps, with 4×4 game viewing escorted by guides and in exclusive wildlife conservancies away from the tourist minibuses, but at a hugely reduced price. For those for whom the wildlife safari experience is more important than the accommodation, and don't mind roughing it, this is the ideal choice.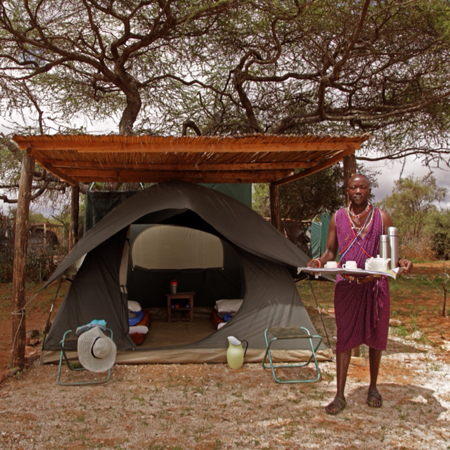 PARKS AND RESERVES – GETTING THE BEST WILDLIFE VIEWING
Kenya has over 40 national parks, game reserves and wildlife conservancies where visitors can see a huge variety of wild animals roaming free in their natural habitat. Some of the best-known wildlife areas offering opportunities to see the biggest variety of animal species are Amboseli, Lake Nakuru, Samburu and Maasai Mara, while others include Tsavo, Meru, Laikipia, the Aberdares and Mount Kenya.
National parks and national game reserves
The national parks and game reserves have been set aside by the government for the protection of wildlife and are open to the public. Tourist numbers can be dense within the most popular parks and in the high season there are often a large number of visitors in any one day. It is not uncommon to share an animal sighting with several other tourist vehicles. There are also restrictions in place within some of the national parks prohibiting open sided vehicles, walks and night game drives inside the park.
Wildlife conservancies
Recently wildlife conservancies have been set up on community-owned land adjacent to the parks. The unfenced conservancies are made up of individual parcels leased from the community landowners and set aside exclusively for wildlife. These wildlife conservancies provide additional habitat and a safe haven for the animals. A conservancy safari offers a private and more exclusive safari experience away from masses of tourist vehicles.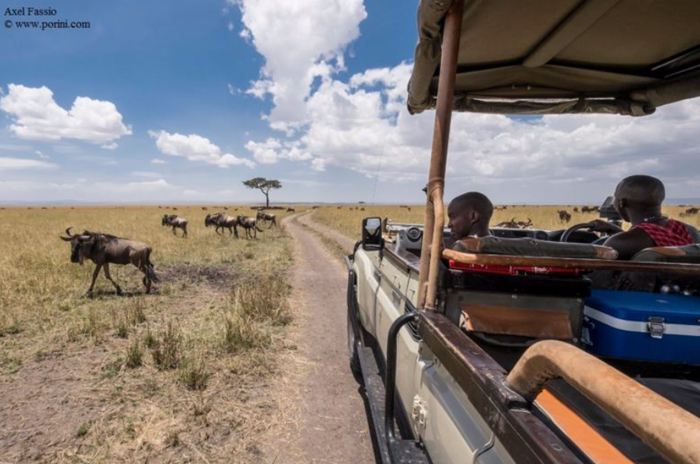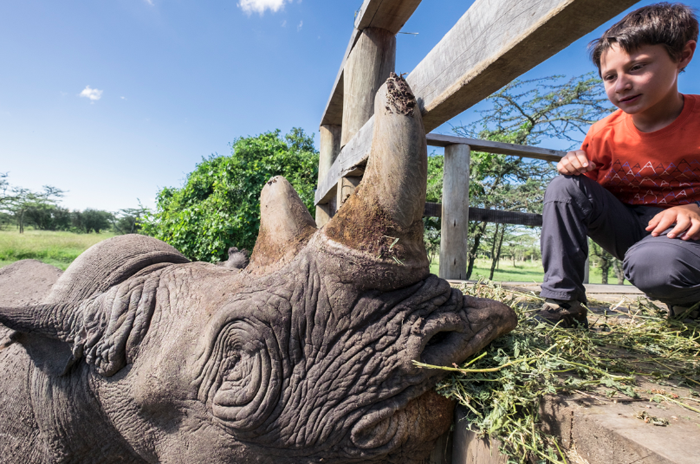 TRANSPORT – MAKING THE RIGHT CHOICE
The type of transport that you choose for your travel between the parks and when you go out from the camps on game drives to see the wildlife has an important effect on your overall safari experience. You can choose between driving from Nairobi to the parks which you are visiting on a road safari or flying in for an air safari or a mix of both.
Road safaris
Most of the mainstream tour companies with tours to Kenya feature road safaris with transport in minivans which drive overland between the parks. A minibus tour can involve lengthy drives of over five hours to get to the park and you will normally go on your game drives in the same vehicle and with the same driver. These are the type of safaris offered by the mass-market tour companies and are what the majority of visitors to Kenya do. These itineraries usually include stays at the bigger tourist lodges and are an option for people looking for the cheapest tours available. While minibuses are fine for city transfers and for driving on the main highways they are not ideal for game viewing on bush tracks in the parks and as an alternative on our road safaris we recommend up-grading to a 4×4 safari vehicle instead of a minivan.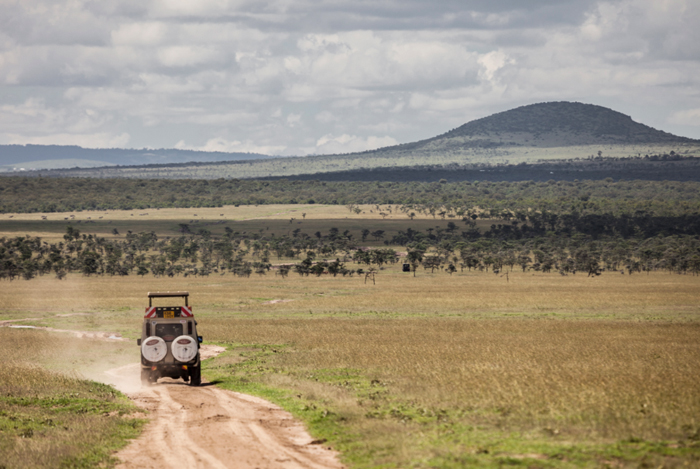 Fly-in safaris
An easier option is to fly to the parks from Nairobi to avoid long and arduous journeys driving for hours across the country. There are several high quality air charter companies in Kenya operating daily scheduled flights by light aircraft to the parks and reserves. As well as being a safer way to travel, flying means you do not waste half a day driving from one park to another and so you have more time for game-viewing. When you fly in to the parks you will be met at the airstrip by a vehicle from the camp where you are staying and you will go on game drives in the camp's 4×4 safari vehicle.
Subscribe to our newsletter.