Wild Frontiers put together this infographic for travellers who want to experience the great river crossings, also known as the Great Migration. The migration follows the annual rainfall and is thus weather dependent, but we thought you might find our infographic on the migration useful in understanding and planning a trip to the heart of the action. 
It is after all one of Africa's most majestic spectacles – offering stunning photographic opportunities!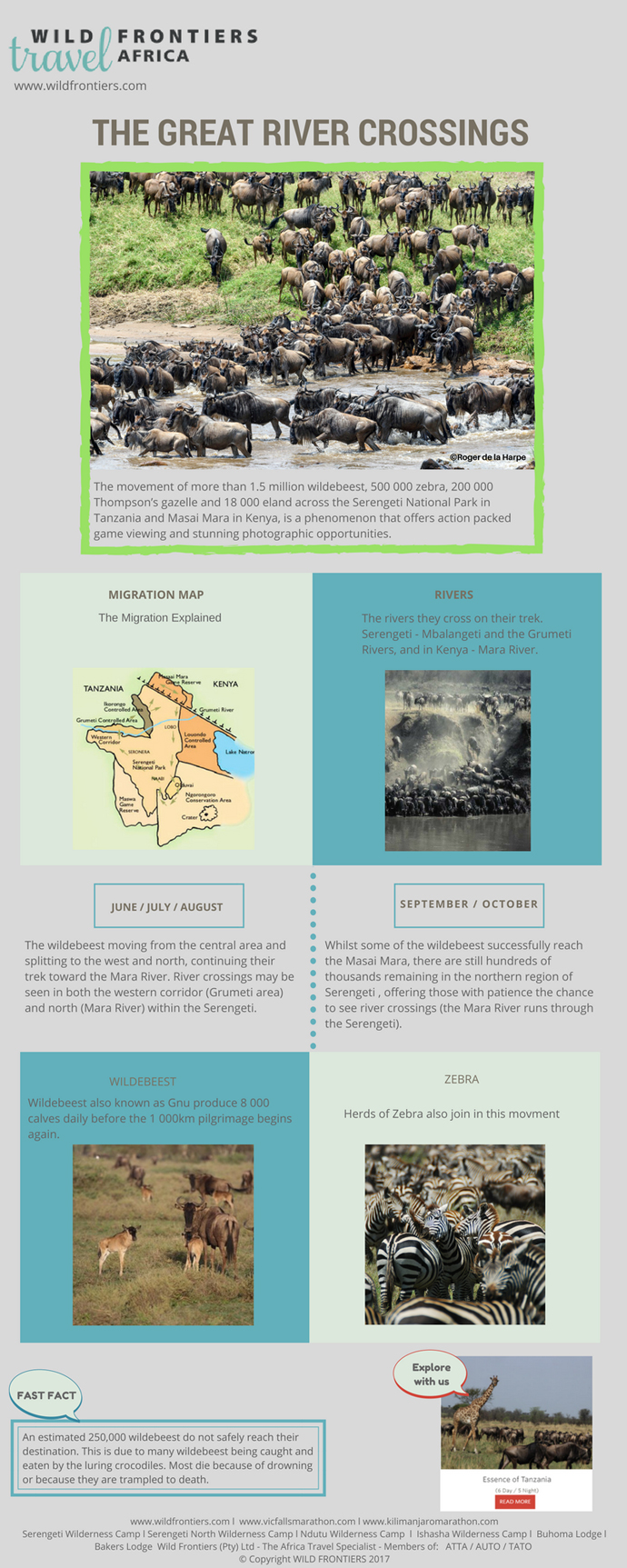 Subscribe to our newsletter.