The best thing about the annual wildebeest migration is that it never really ends. No sooner have we witnessed the departure of the herds, the cycle repeats like a hand going round the clock – and they are here in the Mara again.
Every year, 1.5 million wildebeest – and the 400,00 zebra that accompany them – embark on a 1,200 mile odyssey, chasing the rains in a race for life. Their journey takes them across over 150,000 square miles of woodlands, hill and open plains; a wilderness that includes both the Maasai Mara Game Reserve and the wider Serengeti ecosystem.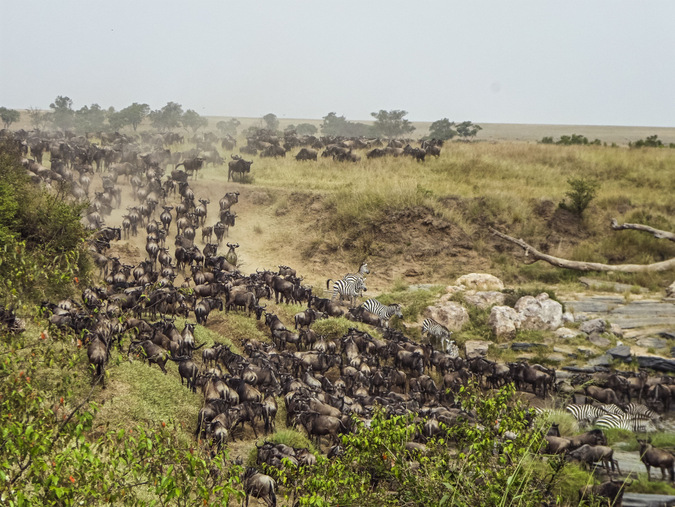 It all starts in the south, where the start of the year sees the birth of half a million calves. Here they stay until May, when the rains end and the land dries fast. It is now that the herds must move on, making their way to their dry season refuge in the Mara.
Right now they have reached the Lmisingiyoi and Meta Plains, the journey north towards the Talek and River and Rhino Ridge making gradual progress. There's plenty of food and water available so movement is slow and steady.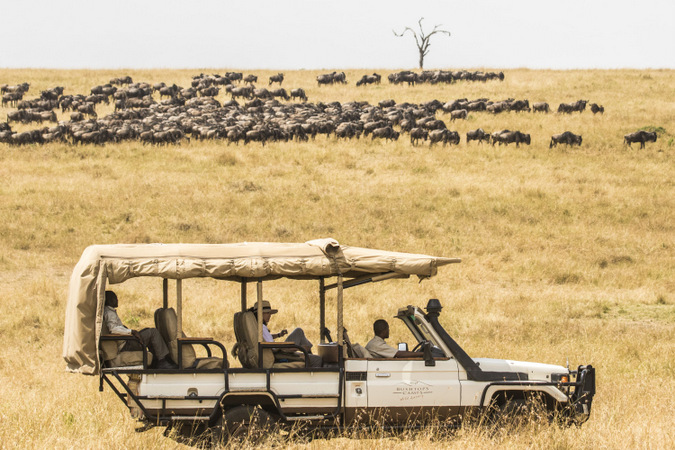 The journey is never smooth, with predators always waiting to pick off the young, weak and isolated. Accidents are also common and we recently witnessed a group trying to the Mara River near Lookout Hill.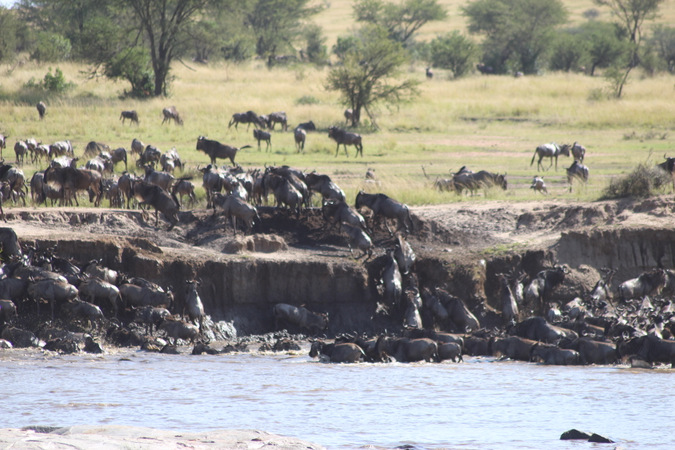 Their first attempt was hindered by crocodile attacks so they moved slightly downstream to try a new approach. Here, the river bank was much steeper but they went ahead anyway, despite having to jump blindly into the river, plummeting like rocks on top of each other.
As well as many suffering broken legs, around a dozen died on the spot, most likely due to spinal injuries.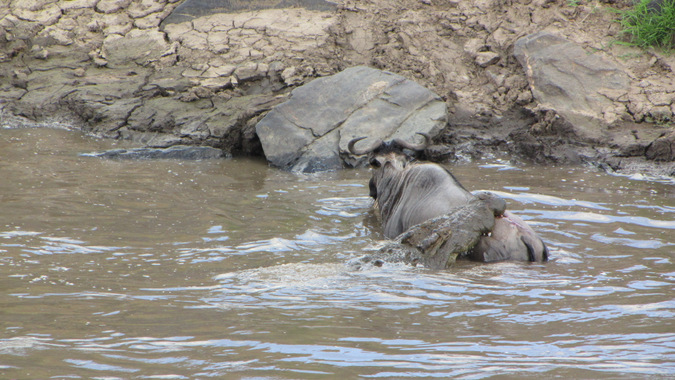 Every true adventurer should witness the spectacle of the Great Migration at least once in their lifetime. The sheer scale of the herd's movements make it an unbeatable natural phenomenon – and although there's a traditional high season, the migration never really stops as the as the mega herds keep moving in pursuit of rain and grass.
Like our guests, we never tire of the spectacle, the drama and the thrills – witnessed from Mara Bushtops in Kenya and both Serengeti Bushtops and Roving Bushtops in Tanzania. We are truly blessed.