Gorilla trekking or tracking – however you want to call it – is one of the top five things to do and see in Africa before you die.
Gorillas in Uganda and Rwanda live high up in the mountains (between 2,300 to 4,500 metres), hence the name 'mountain' gorillas. The journey up the mountains in either the Volcanoes National Park in Rwanda, or Mgahinga Gorilla National Park and Bwindi Impenetrable Forest National Park in Uganda, can be strenuous (of course not always) with treks up into the forest lasting up to four hours.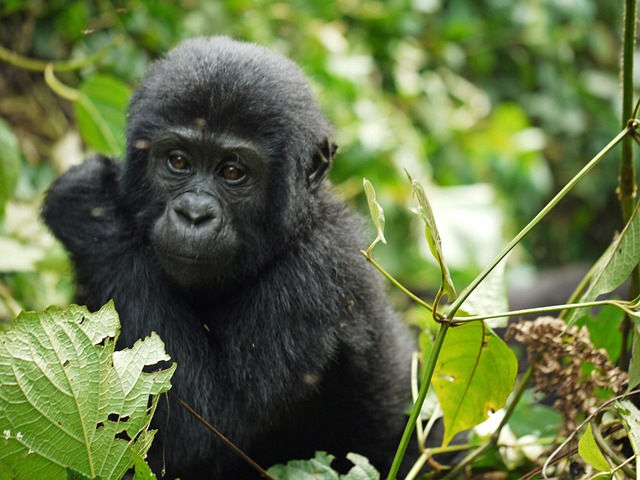 This puts a limit on those who can go gorilla trekking, with most tour operators discouraging older, less mobile, or physical disabled people from taking part.
Achieve Global Safaris is probably one of the few tour operators that will not discourage old people, and those living with disabilities, from experiencing gorilla trekking in either Uganda or Rwanda as we can arrange a special needs gorilla trekking safari.
Gorilla trekking safaris typically involve trekking up mountains and through thick forest vegetation (where ranger guides have to use machetes to create paths). However, for our special needs gorilla trekking, we use either a traditional bamboo stretcher-like carrier (which is easy to maneuver in the forest), or the creatively built steel-base, sedan chairs with seat belts and handles, to ease the process of ferrying our clients up into the forest.
We assign up to 12 able-bodied local porters (natives of the forest and who are familiar with the terrain) to carry a person on either the traditional bamboo carrier or the modern sedan chair (subject to availability at the time of booking).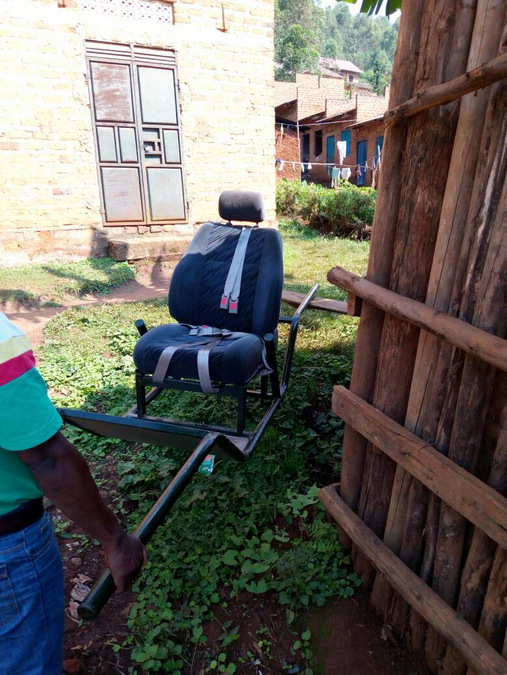 Booking your special needs gorilla safari
It's important that at the time of booking your gorilla trekking safari with Achieve Global Safaris, that you tell the tour consultant that you require the assistance provided for those that are disabled or physically unfit for the trek into the mountains. Your tour consultant will then add your tour to our special needs category.
Booking your gorilla trekking permit
A special needs gorilla trekking permit in Uganda costs US$600 or US$450 (off-season rates in April, May and November), and in Rwanda US$1500.
Having communicated to us your intentions of booking a special needs gorilla trekking safari, your consultant, while booking and paying for the gorilla trekking permits, will inquire about the price of hiring a sedan chair and porters (prices are not fixed and may change any time).
We will immediately email you to inform you about the sedan chair hire cost, which we suggest you pay for as soon as possible to guarantee the availability of both the chair and a team of porters.