Written by Declan Kelly (safari ranger)
Looking back at my youth, the word 'precocious' was never part of my general vocabulary. You might be thinking now what this word has to do with giraffes, well, to be precise, a newborn giraffe?
Filmed at Amakhosi Safari Lodge in South Africa, you will see in the video how quickly this baby giraffe got to its feet not long after it was born.
The term 'precocial' is derived from the word 'precocious' and is used to describe animals that are born relatively mature and mobile. Because of the dangers in the bush from predators, it is essential that newborn animals get mobile as soon as possible.
In the video, you can see the mother giraffe looking concerned, wanting her young one up and mobile as soon as possible. She urges the baby giraffe on with reassuring kisses, but this is not just affectionate behaviour by the mother, she is also licking the birth fluids from the baby to prevent predators from being attracted to the area.
The term survival of the fittest comes to mind, or those willing to go the extra step to ensure the survival of the next generation. But there's also a superb support network within a giraffe's social circle. What you can't see in the video are other giraffes in the area, ensuring that threats to the mother and baby are minimised.
We were very happy when the baby finally got to its feet, and were truly honoured to have witnessed such an event. It really was a once in a lifetime event!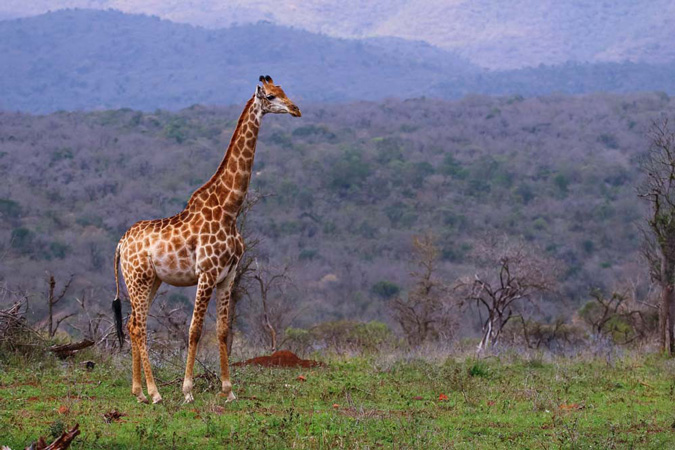 Subscribe to our newsletter.