Lake Mburo National Park is a great stop off point for visitors who want to see Uganda's diverse wildlife but have limited time on their hands. The smallest of Uganda's national parks, and the closest park to an urban area, it is home to a wide range of animals. The park features a host of plains game, including an abundance of zebras. But a different patterned group has just joined the herd at Lake Mburo, as 15 Rothschild's giraffes have recently been relocated to the reserve from Murchison Falls National Park.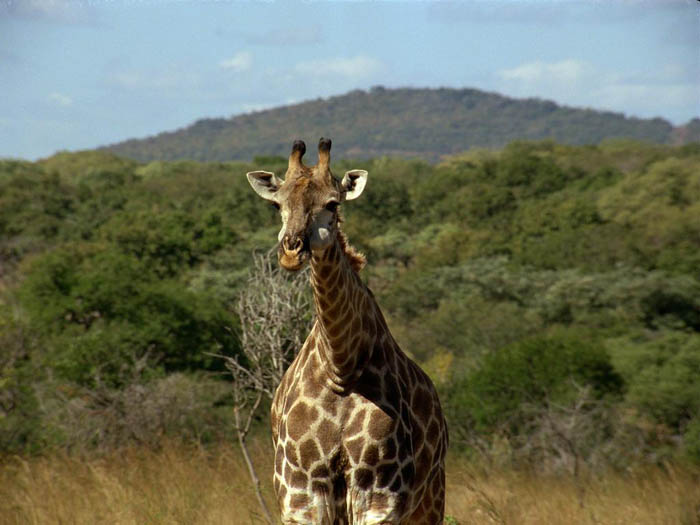 The translocation is part of the Uganda Wildlife Authority's (UWA) attempt to biologically control acacia trees in the Lake Mburo National Park, as well as diversify wildlife species and boost tourism in the area.
Four males and 11 females were relocated from Murchison Falls. As one of the most endangered giraffe sub-species, with only a few hundred left in the wild, the Rothschild's giraffe is endemic to Kenya and parts of Uganda. Fewer than 700 are believed to survive in the wild and around 450 are kept in zoos.
The Director of Tourism for the UWA Raymond Engena said, "Ecological studies were conducted before the relocation of the giraffes to ensure the safety of the animals. The vegetation in Lake Mburo National Park supports the giraffes and we have received positive reports from various people commenting about the health of our giraffes in the park. This gives us hope that the giraffes' presence will boost tourism in the park, as it is also close to Kampala city. As a way to promote the park and its activities, we are securing some safari park trucks to help on game drives for walk-in travellers, as well as a new boat, and are working to increase the number of game tracks within the park before December 2016."
Other animals in Lake Mburo National Park include topi, eland, buffalo, impala, hippo, baboon, monkeys, reptiles, waterbuck, bushbuck, leopard, hyena, and more than 300 bird species!
The park was originally gazetted in 1933 and upgraded to a game reserve in 1963. Residents continued to graze their cattle until 1983 when the area was upgraded to a national park. Today you will still see the native long horned cattle reared from the Ankole herdsmen coupled with sheep and goats among the other animals.
Other than Lake Mburo, the park has five other lakes which partly determine its diverse eco-systems created by the swamps, open savanna, rocky ridges, forest gorges and narrow bands of lush riparian woodland.
If you're travelling through Uganda, African Adventure Travellers can tailor a one-day safari for you to this mighty park, and for all visitors wishing to extend their stays, there is also great and affordable accommodation available near by.